Libya's National Army on Monday (October 8th) announced the arrest of Hesham Ashmawi, the Egyptian leader of al-Qaeda-linked al-Mourabitoun, in the Libyan port city of Derna.
"Ashmawi was arrested in al-Maghar neighbourhood in Derna," Libyan Armed Forces spokesman Brig. Gen. Ahmed al-Mismari said Monday.
"He was wearing an explosive vest, and tried to blow himself up, but failed because of the surprise and the swiftness of our forces," al-Mismari said.
Ashmawi's wife and the children of another militant leader, Mohammed Rifai Sorour -- killed by Libyan forces in June -- also were arrested during the operation, the spokesman confirmed.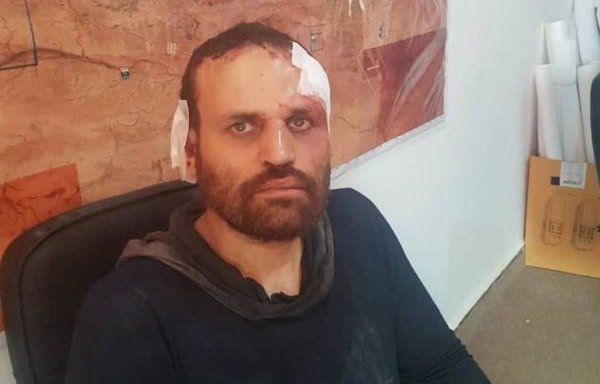 Since May, Libyan forces have been conducting a comprehensive military operation in Derna, near Egypt's western border, targeting militant groups.
Egypt's most wanted
Ashmawi, also known as Abu Omar al-Muhajir, tops Egypt's most wanted list and has been sought in connection with a number of terror-related crimes.
He was sentenced to death, in absentia, for masterminding a deadly July 19th, 2014 assault on a military checkpoint in the Egyptian oasis of al-Farafra near the border with Libya, along with 12 others.
More than 22 Egyptian soldiers were killed in that attack.
Ashmawi also is wanted for his participation in the attempted assassination in 2013 of then-Egyptian Interior Minister Maj. Gen. Mohammed Ibrahim, and for the June 2015 assassination of Public Prosecutor Hisham Barakat.
Egyptian authorities also accuse Ashmawi of planning an attack on the 101st Border Guard Battalion in the North Sinai provincial capital of al-Arish in January 2015, as part of a series of attacks on the Egyptian army that killed at least 25.
They accuse him in connection with a deadly 2013 attack on al-Daqahliya governorate's security directorate; of being behind an attack on a bus carrying Egyptian Copts in al-Menya in May 2017, killing 29 people; and of attacking a contingent of policemen near Wadi al-Hitan in the Western Desert in October 2017, killing 16.
The police contingent was attacked by extremists as it was on its way to raid a terrorist hideout in al-Wahat al-Bahriya, in the desert south-west of Giza.
A history of violence
Ashmawi, a former Egyptian special operations commando, was tried before a military court in 2007 for embracing radical ideology and attempting to promote it among his colleagues. He was suspended from the army in 2011.
He joined Ansar Bayt al-Maqdis in 2012, where he was in charge of training new recruits in combat operations.
However, he split from the group in 2014 after it pledged allegiance to the "Islamic State of Iraq and Syria" (ISIS), and later fled to Libya, where he joined al-Mourabitoun, which has ties to al-Qaeda in the Islamic Maghreb (AQIM).
"Ashmawi's arrest will have a positive impact on combating armed groups in Libya and their sleeper cells overseas," said Maj. Gen. Fouad Allam, who serves on Egypt's Supreme Council for Combating Terrorism.
"The investigations that will be conducted with Ashmawi will yield extremely important information and details on terrorist groups in Egypt and Libya, the sources of their financing, smuggling routes and future plans," he said.
This will provide a more complete map of the operatives and their whereabouts and modus operandi, he told Al-Mashareq.
"This also will help reveal new details on the terrorist operations which he took part in planning and executing in Egypt," Allam said.