An Iranian vessel, Saviz, registered as cargo ship, is sailing along the Red Sea, running military operations for the Iran-backed Houthis (Ansarallah) and threatening international navigation, according to the Arab coalition.
Iranian vessels in the Red Sea carry advanced surveillance devices and engage in suspicious acts, Arab coalition spokesman Col. Turki al-Maliki said during a Monday (September 24th) press conference held in the Saudi capital, Riyadh.
The Iranian regime continues to destabilise the region and breach international law, al-Maliki said, confirming that "operations will continue against suspicious vessels that threaten international navigation in the Red Sea".
At the press conference, al-Maliki displayed photographs of an Iranian vessel operating in the Red Sea that is registered as a cargo ship, and pointed out that it is actually a military vessel.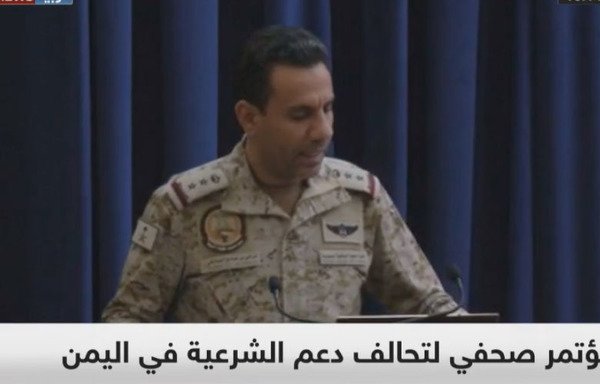 "It is clear that Iran spares no efforts to support the Houthis via all possible means and provide them with direct logistical and material support, including this vessel," political analyst Waddah al-Jalil told Al-Mashareq.
"Iran's intelligence support to the Houthis is more effective than other forms of support, and is more dangerous to the stability of the region," he added.
Al-Jalil urged the Arab coalition and Yemeni government to formulate a strategy for confronting these breaches or operations, "and to deal seriously with them".
Iranian vessels, cargo or otherwise, must be inspected, he said, as "the Red Sea is now an area of operations for the Arab coalition".
"Arab coalition navies must deal with all vessels, especially those suspected of having ties to Iran, and directly inspect them," he stressed.