Iran on Tuesday (September 4th) announced it will move its main oil export terminal from the Arabian Gulf to the Gulf of Oman in a move military experts describe as a "direct threat" to the security of shipping in the Strait of Hormuz.
President Hassan Rouhani said exports were already being shifted from the Kharj Island terminal, deep in the Gulf, to Bandar-e-Jask in the Gulf of Oman, and that this transition would be completed by the end of his term in 2021.
This action poses a "direct threat to the security of the international shipping corridor in the Strait of Hormuz", said military expert Maj. Gen. Mansour al-Shehri, who is retired from the Saudi military.
The pending relocation of the Iranian oil operation "means that any threat or security incident that oil tankers and oil facilities experience [in the Strait of Hormuz] will be away from the Iranian oil facilities and the Iranian oil export operation", he said.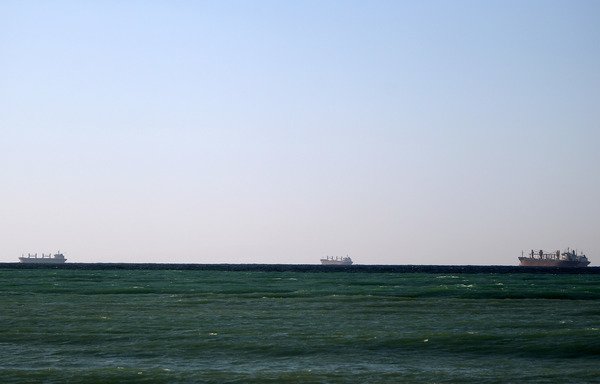 "Therefore the Gulf states alone will be hit," he said.
Tampering with Gulf oil
Oil exports make up a large part of the Gulf states' economies, al-Shehri said, noting that one third of global oil supplies pass through the Strait of Hormuz daily.
Iran's move, or its threat to move, its export operation may affect global oil prices, he said, which it might try to exploit by announcing resumed exports from another port at inflated prices.
"A shutting down of the strait because of any Iranian military intervention will harm Gulf countries," he said. "But the chance of it happening is very slim, since it affects global strategic security and not just the security of the Gulf."
"Iran may threaten to undermine stability with some minor operations that will create tension in the region," al-Shehri noted.
This would be part of an effort to exert pressure on the countries of the region and to put their security operations in a state of tension, he said.
However, he noted, "Rouhani's recent speech is usual Iranian propaganda" which seeks to issue threats, amplify the situation and portray the Iranian government "as the strongest and as able to control matters".
Threats are just rhetoric
Meanwhile, Iran's recent announcement that it has "full control" over the Arabian Gulf and the Strait of Hormuz is just rhetoric that has no bearing on reality, experts say.
The announcement follows the launch in early August of an Iranian naval exercise in the Gulf, and follows a perceived threat in July by President Rouhani to shut down the vital oil-shipping waterway.
Newly appointed Islamic Revolutionary Guard Corps (IRGC) navy commander Gen. Alireza Tangsiri on August 27th announced that Iran has full control of the Arabian Gulf and Strait of Hormuz, according to various media reports.
"The statement by the commander of IRGC's navy came four days after his appointment," Yemeni political analyst Adnan al-Humairi told Al-Mashareq.
The statement does not constitute "a clear threat" he said, but is rather intended to stress that Iran "shares control of the Strait of Hormuz with international forces and is able to close it, while in reality it will not be able to do that".
US Secretary of Defense James Mattis said August 28th that Iran's threats to block shipping in the Strait of Hormuz are mere "rhetoric".
"For decades our forces have been postured in the Gulf to ensure freedom of navigation, and we will continue to do that," said Chairman of the US Joint Chiefs of Staff, Gen. Joseph Dunford.
Iran's plan will not succeed
Iran's decision to move the main oil export terminal is a desperate attempt "to maintain a certain level of oil exports", said Middle East Centre for Regional and Strategic Studies researcher Fathi al-Sayyed, who specialises in Iranian affairs.
"But the new plan's success will be very limited," he told Al-Mashareq.
The move was prompted by a "decision by the international community to punish Iran for its actions that threaten international peace and security", he said, noting that "very few countries will continue to deal with Iranian oil".
"Reports issued by international insurance companies confirm a near consensus on the decline in orders to import Iranian oil, and those companies themselves will not risk giving insurance policies for those shipments," he said.
Before sanctions against Iran come into effect in November, most European countries have already begun a gradual reduction of Iranian oil exports, and so have the world's giant oil companies, al-Sayyed said.
The only thing left for Iran to do is to "employ the old methods of exporting its oil through smuggling, and the new port will be pivotal in that activity", he said.
"Iran also will use its bilateral relations with certain countries to transfer stocks of oil to the global market and trade with companies that will supply it its different needs," al-Sayyed added.
But those quantities will be relatively limited, he said, adding that Iran's key allies and the existing quantities of oil are known, so any increases in an attempt to transfer Iranian oil will undoubtedly be exposed.
Provocative actions
Despite previous threats, Iran is unable to unilaterally close the Strait of Hormuz, Yemeni political analyst Adel al-Shogaa told Al-Mashareq.
Its latest threat is therefore merely a ploy to "pressure the Gulf states and Saudi Arabia in particular", he said.
"Nearly 40% of the world's oil passes through the Strait of Hormuz, and therefore the threats to close it, whether real or not, affect market activity," he explained.
In addition to its verbal provocation, Iran also has sought to destabilise the Gulf by arming its proxies in countries such as Bahrain and Yemen, al-Shogaa said.
The US is "aware of an increase" in Iranian naval operations in the Gulf, the Strait of Hormuz and the Gulf of Oman, CENTCOM spokesman Capt. Bill Urban said in an August 2nd statement.
"We are monitoring it closely, and will continue to work with our partners to ensure freedom of navigation and free flow of commerce in international waterways," Urban said.