Since its release in 2017, the film "Insyriated", now screening in Beirut, has picked up a handful of awards for its portrayal of a day in the life of two Syrian families trapped inside a Damascus apartment during the ongoing war.
The film, directed by Philippe Van Leeuw and filmed in Beirut, shows the efforts of Um Yazan (Hiam Abbas), to protect her family and houseguests from shelling and sniper fire as they contend with an acute shortage of services.
Um Yazan's three children are played by real-life Syrian refugees.
The film brought a number of Syrians attending a recent screening in Beirut to tears, as they relived their experiences in Syria before fleeing to Lebanon.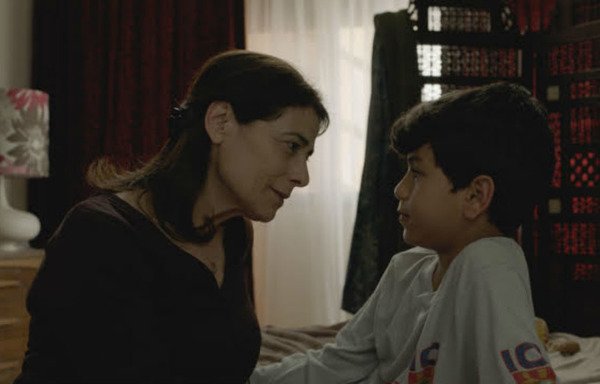 "My family and I, in 2012, lived through the same circumstances depicted in the movie," former Aleppo resident Ghalia Mansour told Al-Mashareq. "I felt for a moment that it was recounting our daily lives under the siege."
Based on a true story
The film, which is based on a true story, shows "the tragedies suffered by Syrians that can be experienced by any person living in a country going through the same war circumstances that Syria is going through", Van Leeuw said.
"The film's plot is not a figment of the imagination, but rather a reality experienced by the father of a Syrian friend," he told Al-Mashareq.
The father of his friend, who lives in Paris, was trapped in his apartment in Damascus for three weeks in 2012, he said, and Van Leeuw's friend had "no news of him, because the phone lines were downed in the vicious fighting".
"Her father's situation moved me and compelled me to imagine how he was living day-to-day inside those four walls," he said.
Van Leeuw wrote the film's script in 2013, basing it on this real-life account.
There are differences, however, as the film version shows three women and four children living together in one apartment in a deserted building in Damascus.
Van Leeuw said he aimed to "portray 24 hours in the life of ordinary citizens through a non-sectarian middle class family that represents most of Syria's families".
He also sought "to focus on how the people trapped in the apartment deal with their extraordinary circumstances".
The children played their roles with skill and authenticity, he said, because "they are Syrians and had lived that atmosphere before they came to Beirut".
The film won the Panorama Audience Award at the Berlin Film Festival in February 2017, and won all six awards it was nominated for at the 8th Magritte Awards.
A humanitarian work
Lebanese actress Diamand Bou Aboud, who plays the part of Halima, one of the young women in the film, told Al-Mashareq she "conveyed the suffering of Syrian women in the war".
The character "means a lot to me, because women represent steadfastness, stability and preservation of the family, home, land and the sense of belonging", she said, adding that Halima "does the impossible" to protect her family.
The film also sheds light on how citizens cope with fear and the psychological pressure, she added.
Insyriated "is a humanitarian [work] par excellence", Syrian photojournalist Ammar Abed Rabbo told Al-Mashareq.
"It accurately portrayed our daily suffering as Syrians and conveys it to the world truthfully," he said. "The film depicted the reality as it is."