Pummelled by political unrest and extremist attacks, Egypt's tourism industry is slowly growing again, but too slowly for thousands of bazaar workers who recall the days when tourists thronged their stores.
Abu Aya, 47, owns a souvenir shop in the southern city of Luxor which is home to ancient pharaonic monuments, and he remembers the days when the front pocket of his robe sagged with cash.
"Before 2011 it was filled with dollars and euros," he said. "Today the sellers just sit in front of their stores reading the papers because there are so few customers."
In the promenade bazaar lined with shops selling souvenirs and incense, every business seemed to be suffering from the downturn.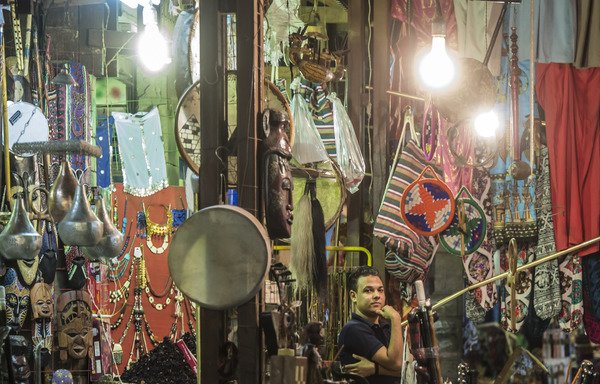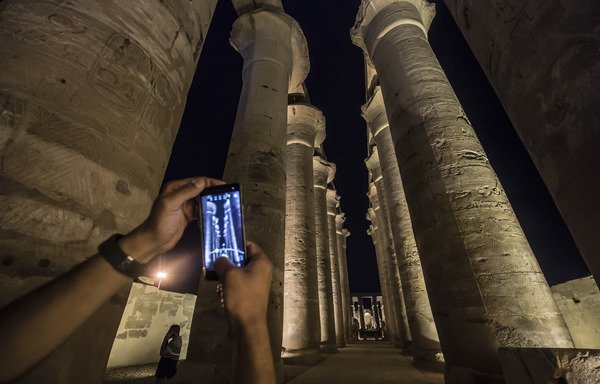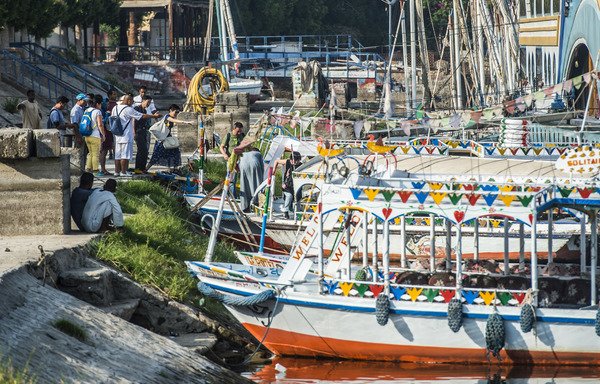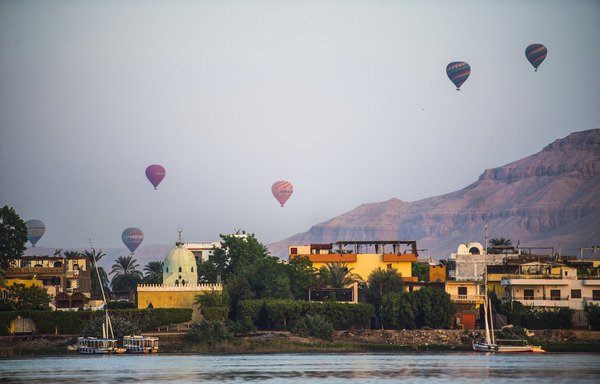 For years, Egypt had worked to attract more tourists to its famed ancient sites and pristine Red Sea beaches, a policy that resulted in a record 14.7 million visitors in 2010.
Tourism in the Arab world's most populous country has long provided much-needed revenues.
But an uprising that unseated former president Hosni Mubarak in February 2011, followed by years of political unrest, rolled back the gains in a disaster to the four million people whose jobs at the time relied on the tourism industry.
An extremist insurgency that erupted in 2013 also took its toll.
Public relations blitz
In October 2015, the "Islamic State of Iraq and Syria" (ISIS) claimed it had downed a Russian airliner in Sinai after it took off from a Red Sea resort, killing all 224 people on board.
Visitor numbers plunged from 9.3 million in 2015 to 5.3 million the following year.
A public relations blitz by the tourism industry, including international events and advertisements has had some effect, tourism officials say.
Hotel occupancy rates in Luxor are expected to reach 30% by the end of the year, compared with 23% in 2016 and 17% in 2015, said Maher Abdel Hakim, an expert on the hospitality industry who runs a tourism promotion group.
But there is still a long way to go, as suggested by the desperate shop owners and drivers of horse-drawn carriages who resort to pleading for business.
"I will accept whatever you pay -- I just want to buy fodder for the horse," one yelled at potential clients outside the entrance of the ancient Luxor Temple.
Sites such as Luxor -- once a pharaonic capital that still boasts stunning ancient temples -- have been hardest hit, compared with the beach resorts that continue to attract a diminished but steady flow of holidaymakers.
"Before the 2011 revolution, 1,500 French tourists would come to Luxor in just a week," said Ahmed Mahmoud, a 35-year-old former tourism industry worker who has since switched to teaching.
'The people are great'
Abdel Hakim said the city's population and its tourism workers were suffering.
"Tourists in the past would walk around the historic sites, and ride carriages and buy souvenirs... everyone would profit," he said.
Abu Aya accepts that tourists have indeed begun to return. But "this has not yet been felt by the owners of bazaars and residents of the city".
He says that despite a bungled attack in a Luxor temple in 2015, the city is safe, a view Chinese tourist Ann Zhu agreed with.
"I feel Luxor is safer than Cairo, and the people here are great," said the 28-year-old, who had just visited the Karnak temple where the attack was foiled.