Lebanese television producer Tony Maalouf is getting ready to kick off a massive promotional campaign in support of the Lebanese army.
Slated to launch in October, "Kbar bil Watan" (We stand tall in our country) will include promotional films that show the army's role in protecting Lebanon and its relationship with the Lebanese people.
Maalouf spoke with Al-Mashareq about the campaign and his personal decision to stand up for the Lebanese forces.
Al-Mashareq: Some time ago, you launched the Kbar bil Watan hashtag campaign. What did you mean by it?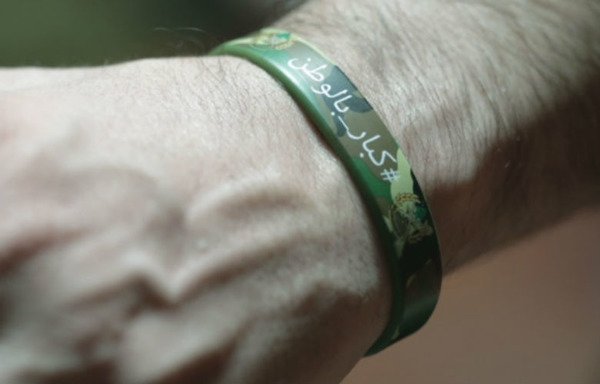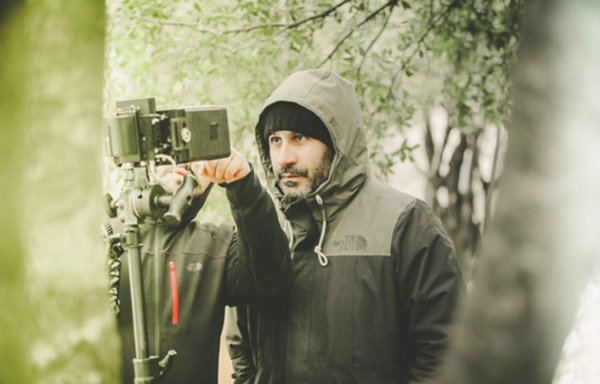 Tony Maalouf: I launched that slogan after long reflection on what I could say about the country and the Lebanese army.
The slogan "We Stand Tall in Our Country" means a lot to me and to all Lebanese, because it means we hold our country high and are proud to belong to it, and that it remains a homeland for all [Lebanese], thanks to its army.
When we greet soldiers with "Hello, country", we are not being frivolous.
We hold Lebanon and its army in high regard. I chose to stay in Lebanon and have my children grow up in my country.
Without the army, Lebanon would have perished long ago. I am very attached to it and to the military institution, which I would have liked to join.
For this reason, all my professional activities are devoted to Lebanon and our army.
[The slogan] marked the beginning of a series of ideas, including the hashtag, which the army turned into a bracelet that was distributed to citizens for several months with the intent of following it up with a big campaign.
Al-Mashareq: What will the campaign include?
Maalouf: From that small bracelet, a promotional campaign arose that I am almost done preparing.
It will be delivered in three stages and broadcast on television, displayed on billboards in the streets and circulated on social media.
The first stage will put the spotlight on the value of the soldier: who he is, the sacrifices he makes for Lebanon, how we feel about him and how he wants us to have no fear because he bears the responsibility of protecting our security and the country from danger.
The second stage will accentuate his value to us as citizens, how we deal with him and what our responsibilities are towards him; while the third stage will highlight the army's impact on us as a civil society.
Al-Mashareq: In other words, the campaign carries national patriotic messages?
Maalouf: The campaign is the start of a message to the world to inform it about our army, and the fact that it embodies the country, just as we see it.
And to tell the world that Lebanon is a special case and that no matter how much we disagree with each other, we do not disagree about our army, because it unifies us and unites us under its banner and the Lebanese flag.
The campaign will remind people that we are made greater by our army, bearing in mind that we all want no one else [...] to do what is required of it, namely defend Lebanon's territory. It also aims to boost international support for the army.
Al-Mashareq: The army already receives international support.
Maalouf: But we hope for greater support for soldiers who are defending Lebanon with their lives, enabling it to achieve victories against terrorism.
Our army is facing terrorists who possess more sophisticated equipment than it does, yet it is vanquishing them. So we hope that the campaign will contribute in part to it obtaining the advanced equipment it needs.
Al-Mashareq: To what extent will the campaign boost the army's morale?
Maalouf: Quite a bit, especially as the soldiers are sacrificing everything they hold dear, including their life. We tell them with this campaign that we have their backs and support them.
Every Lebanese stands by the army, which has no colour other the camouflage of its uniform, and belongs to no one but the country, because the military institution is the only place where all affiliations dissolve in favor of citizenship.
The Lebanese say to it, "We are with you" and pledge their allegiance to it, exactly as in the previous campaign that I led in 2016, when artists declared their allegiance to the army at the outset of its battle against terrorism.
The campaign is of great value, because it will consolidate the army's importance to citizens, who realize that it is Lebanon's anchor to safe shore, and without it, Lebanon would drown.
Al-Mashareq: When will the campaign be launched?
Maalouf: It is slated to be launched in October. Technical issues have kept it from being launched during this period, in which the army is fighting its battles against terrorism.
Al-Mashareq: Will you start other campaigns in support of the army?
Maalouf: I had done a campaign for the army in 2014 titled, "We are all an army in the face of terrorism".
At that time, I wanted to tell the world, as terrorists and their problems began to flow into Lebanon and the army stood up to them, that Lebanon is special and not like other countries.
The Lebanese adopted this slogan and put themselves at the disposal of their army. I will certainly continue to support the army in my own way, because it is what motivates us to stay in Lebanon and live in it in dignity.
I do my duty towards it in my own way, and hope that others support it in their own way.