Increased security measures in Saudi Arabia have led to the foiling of a terrorist plot targeting Mecca's Grand Mosque (al-Haram al-Makki) on Friday (June 23rd), at a time when the mosque receives over one million pilgrims and umrah performers during Ramadan.
Four men and one woman were arrested in pre-emptive raids in Mecca and Jeddah, the interior ministry said in a statement.
Security forces then pursued and cornered an attacker near the Grand Mosque, who blew himself up with an explosive belt he was wearing.
The blast partially collapsed the building where he had taken refuge, injuring six pilgrims, who were foreign nationals, and five members of the security forces.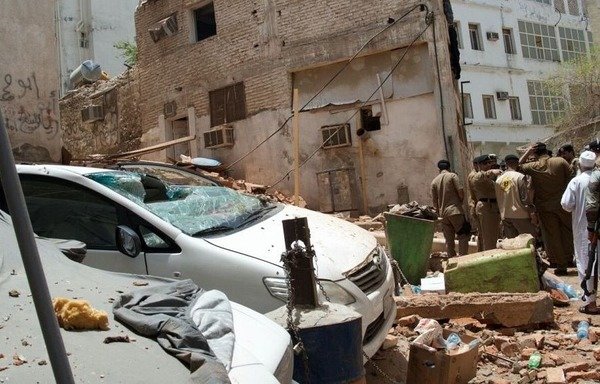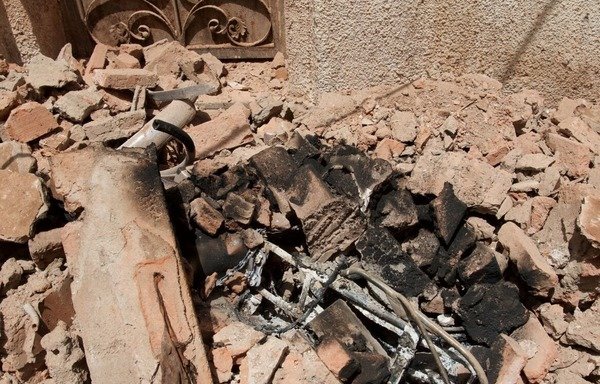 The pre-emptive operation saved the lives of thousands of worshipers inside the Grand Mosque, Saudi Police Col. Jamal al-Nukhaifi told Al-Mashareq.
As the holy month of Ramadan drew to a close, the Grand Mosque was crowded with pilgrims and umrah performers, both Saudis and foreign nationals.
"Had the attack been carried out, it would have resulted in thousands of casualties -- not only those who would have been directly injured by the blast, but also casualties from the mass stampede that would have ensued," he said.
About one million men, women and children were inside the Grand Mosque at the time, he said, adding that the plot clearly aimed to cause chaos in the kingdom's two largest cities, Mecca and Jeddah.
Swift response
Saudi forces apprehended the first group of suspects in Mecca's Ajyad al-Masafi district, just metres away from the Grand Mosque, al-Nukhaifi said.
When a man wearing an explosive vest barricaded himself in a building and threatened to blow himself up, security forces quickly evacuated civilians from the area, which was crowded with people during Ramadan, he said.
After an exchange of gunfire, the man blew himself up, destroying a four-story residential building and injuring six foreign nationals and five security personnel. All were treated at hospitals in Mecca, and four have since been released.
A second group of suspects was arrested in al-Asilah district, and the third in Jeddah.
The planned attack on the grand Mosque was directed specifically at civilians, Saudi cleric Adel al-Usaimi, imam of Riyadh's al-Khair mosque, told Al-Mashareq.
During Ramadan, it is customary for Muslims to perform the umrah and seek seclusion in mosques to read the Qur'an and perform taraweeh prayers, he said, noting that the Grand Mosque is typically crowded with people.
"No rational Muslim could carry out such an attack," he said, adding that "such an act can only be carried out by a criminal who has no connection to Islam".
Unfortunately, he added, groups such as the "Islamic State of Iraq and Syria" (ISIS) have targeted numerous sites that are sacred and symbolic to Muslims.
These include mosques and shrines in Iraq and Syria, he said, noting the group's recent destruction of Mosul's Grand al-Nuri Mosque, a historic landmark which dates back to the 12th century, and its leaning al-Hadba (hunchback) minaret.