Since the outbreak of the Syrian war, Iraqi militias backed by Iran's Islamic Revolutionary Guard Corps (IRGC) have worked to attract young men to fight in support of the Syrian regime, experts tell Diyaruna, sending a steady stream of fighters across the border.
This has exacerbated sectarian divisions in Syria and the region, they said, protracting Syria's war and contributing to the rise of extremist groups. This, is turn, plays into furthering the Iranian regime's interests in the region.
Iraqi militias are taking part in the Syrian war as part of a "strategy agreed upon by Iran and the leaders of Iraqi Shia factions to prevent any parties they consider hostile from rising to power in Syria", said Iraqi Centre for Strategic Studies researcher Yahya al-Kubaisi.
To this end, Iran has mobilised Iraqi militias and Lebanon's Hizbullah in support of the Syrian regime, former Iraqi MP Taha al-Luhaibi told Diyaruna.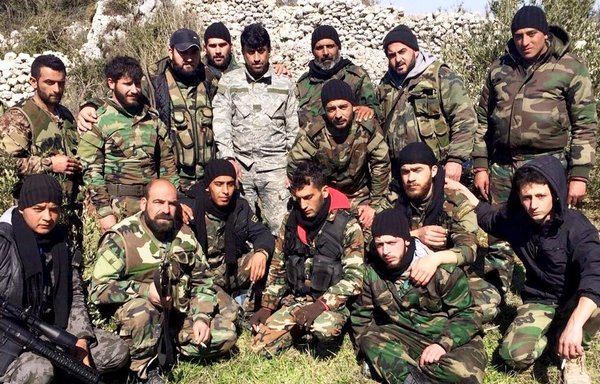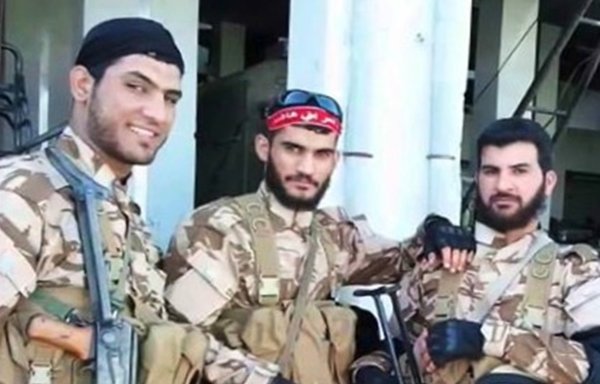 "It is no secret" that these militias play a role in fueling the Syrian conflict and in fostering sectarian strife, "which has drowned the region in chaos", he said.
Iran's goal, "to control the Syrian decision-making process and expand its influence in a number of other countries", is a huge undertaking that requires substantial support, said Syrian lawyer Bashir al-Bassam, who resides in Cairo.
This is why the IRGC aims, with the involvement of Shia militias of various nationalities, to give its intervention in Syria a sectarian cover, he told Diyaruna.
IRGC recruitment campaigns in Iraq and elsewhere in the region are therefore focusing on the need to protect the Shia and their holy places, "particularly the Sayeda Zeinab shrine in Damascus", he said.
Sweeping demographic changes
The infusion of large numbers of Iraqi fighters into Syria will change Syria's demographic composition , al-Bassam said, adding that the battle is increasingly divided along sectarian lines.
The nature of the Syrian war has changed "from a popular uprising to a sectarian war", he noted, as extremist groups such as the "Islamic State of Iraq and the Levant" (ISIL) and al-Nusra Front (ANF) -- now known as Fatah al-Sham Front -- mobilise to counter the Shia expansion.
Iran's quest for greater control over Shia militias in Syria, Iraq and Lebanon, "threatens the security and stability of the region in the long term" in light of its expansionist ambitions, he said.
The participation of Iraqi militias in Syria also has increased sectarian tensions in Iraq , which has had a negative impact on Iraqi society, al-Kubaisi said.
"Iraq is a multinational, multi-ethnic country, and this sectarian division could contribute to increased divisions and an expansion of the conflict in a way that serves ISIL's goals," he said.
IRGC recruitment efforts
Syrian journalist Mohammed al-Abdullah told Diyaruna he has been monitoring the social media accounts of Iraqis fighting with pro-regime militias in Syria.
Based on his research, he said, it is clear the involvement of Iraqi Shias in the Syrian war stems from "direct and overt propaganda carried out in Iraq to incite involvement in the fighting".
This prevails on Iraqi youth to protect Syria's religious shrines or offers them a financial incentive to fight there, he said, noting that these efforts have been concentrated on the poor and unemployed in Baghdad, Najaf and Basra.
After assembling in Iraq, new recruits are transported to Iran, where they undergo a 40-day military training course in IRGC camps in the Ahwaz region, most notably Martyr Habib Allahi training camp, he said.
The training includes instruction on urban warfare as well as in doctrine that reinforces sectarian affiliation, he said.
Graduates are then transported to Damascus by air, often posing as pilgrims or as representatives of Iraqi or Iranian companies operating in Syria , he said.
They are assigned to flashpoint areas, where they engage in the battle or defend these areas from opposition factions, he explained.
While it is "difficult to ascertain the actual number of Iraqis fighting in Syria", he said, "a study of the geographic areas to which these militias were deployed suggests the number stands at 40,000 fighters at the very least".
These forces are distributed in and around Damascus, Aleppo, Deraa, Quneitra, north Homs and rural Latakia, he said.
Major Iraqi militias in Syria
Some Iran-backed Iraqi militias fighting on behalf of the Syrian regime receive training in Syria, said Free Syrian Army officer Saleh al-Ufeisi, who is stationed in rural Aleppo.
Among them is Assad Allah al-Ghalib Forces, he told Diyaruna, which sends batches of fighters from Iraq to Syria to fight under the command of the IRGC in co-ordination with the Syrian regime.
Due to the large number of incoming Iraqi fighters, he said, border crossings are now taking place via land, with the assimilation process taking place at training camps such as Yafour and Sayeda Zeinab camps in Damascus, Maysaloon school and camp, Najha camp and Mehrab and al-Zahraa camps in Aleppo.
Iraqi militias fighting in Syria include Abu al-Fadl al-Abbas Brigade, the Zulfiqar Brigade, the Kafeel Zeinab Brigade, the Qamar Bani Hashem Brigade (al-Jawala), al-Maasoum Brigade, the Haydar al-Karrar Battalions (snipers), the Iraqi Hizbullah Battalions, the Sayed al-Shuhada Battalions, al-Imam al-Hassan al-Mujtaba Brigade, the Assad Allah Brigade, the Martyr Mohammed Baqir al-Sadr forces, squads affiliated with the Badr organisation, al-Youm al-Mawoud Brigade, Harakat al-Nujaba, the Imam Hussein and Ussoud Allah militias, the Imam Ali Battalions and Ittihad Ashab al-Haq.
"The majority of these units and groups, although they appear to be independent, actually operate under the Abu al-Fadl al-Abbas Brigade operations room under the direct command of IRGC officers," al-Ufeisi said.