The Iranian regime is exacerbating the economic woes of its own people by choosing to support proxy wars around the region instead of investing in its own country, experts tell Al-Mashareq.
"Iran, as a state, possesses huge economic resources," economist Jassim Ajaka told Al-Mashareq. "However, its reality reveals significant deprivation as it requires about $50 billion in investments to stimulate its economy."
Meanwhile, "the government, which controls more than 80% of the country's industries, took to spending its revenue on military armament", Ajaka said.
Iran's Islamic Revolutionary Guard Corps (IRGC) supplies financial and military support to militias across the region , including in Syria, Yemen, Lebanon and Iraq.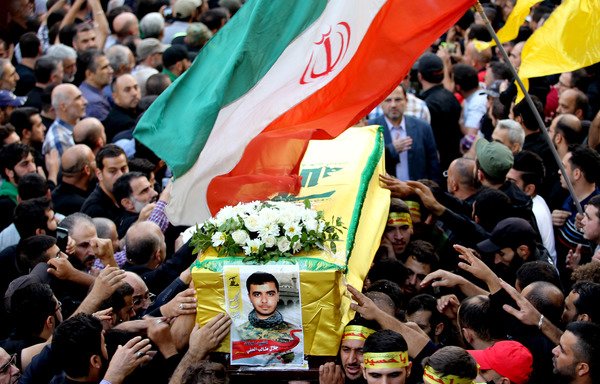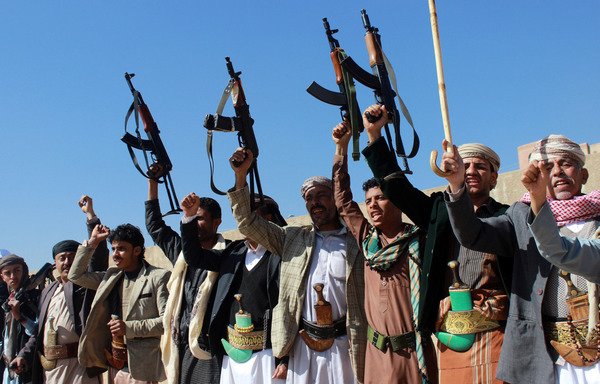 "Iran's economy is not of the size that could cover the cost of such a massive armament," he said, noting that it "continues to suffer from inflation and a weak economy and is dependent on foreign assistance".
Foreign companies and investors are reluctant to venture into the Iranian market, however, he said, noting that the economy has become heavily reliant on domestic initiatives rather than foreign investments.
The economic downturn peaked in 2012 and 2013, he said, adding that this prompted the regime to sign the November 2013 agreement to freeze its nuclear programme in an attempt to reactivate foreign investment.
Even so, foreign investments will not flow into Iran for fear the profits would end up furthering the IRGC's regional agenda, Ajaka added.
'Sphere of hegemony'
"Iran's policy in the Middle East is driven by its oil interests, so it strives to impose its hegemony over key areas out of strategic necessity for the survival and continuance of its economy," said Lebanese American University professor of international relations Imad Salamey.
Iran regards with suspicion the removal of Syria , with its important geographical location, from the sphere of its hegemony, as that would place Syria in the sphere of interest of others, he told Al-Mashareq.
" Iran is seeking to establish its presence in areas witnessing sectarian strife and negotiate with others through strong proxies , as is happening in Lebanon, Yemen, Iraq and Syria," he said.
"Lebanon represents to Iran a key centre of power in view of the presence of a large sect of which is it politically and ideologically supportive," he said.
This explains Iran's immense investment in Hizbullah and its use of the group to control the Lebanese government , he said, noting that the Iranian regime uses Lebanon as a "military launchpad to send fighters into Syria".
For this reason, Iran, despite the economic hardships it is facing, is continually increasing spending to support forces affiliated with it in the region and will not give up any military gains it has achieved in this regard, Salamey said.
Bleak economic outlook
Lack of investment has created "a catastrophe in the industrial sector", Minister of Industry Mohammad Reza Nematzadeh told parliament in June, pointing to a decline in the industrial and mining sector that began in 2012.
Iran ranked 106 out of 129 countries on the Legatum Prosperity Index, he said, "which indicates the existence of a problem".
"There are global indicators for emerging industrialized countries, and we are currently unable to achieve them," he said, noting that the growth rate in 2015 was below 1%.
Speaking to parliament in January, Iranian President Hassan Rouhani said between $30 and $50 billion in foreign capital is needed for development to reach an 8% annual growth target.
According to Interior Minister Abdolreza Rahmani Fazli, the country's internal revenue sources are insufficient to achieve a growth rate of 8%.
"Current revenues can achieve a growth rate of only 1.5 to 3%," he said. "At this growth rate, unemployment will double, as will inflation in the short term. We need foreign investment."
The number of unemployed in Iran has reached 3.5 million, he said, or more than 11% of the active population.
Iranian people suffering
"Iran's situation is similar to Venezuela's in that it has considerable economic resources but also a dreadful economy that brings suffering to its people," said Antoine Farah, economic editor at Lebanon's Al-Joumhouria newspaper.
"Iran ranks second in the world in natural gas reserves and possesses 9% of global oil reserves," he told Al-Mashareq.
The Iranian people were hopeful of a change in terms of openness to the world, Farah said, which would have a positive impact on domestic consumption.
However, their optimism was misplaced as it became apparent that "Iranian policy did not change and the country's leadership is continuing to pursue its political expansionist plans", he said.
The clearest evidence of this, he added, is that 30% of government spending still goes to support certain associations that are well known to fund "furthering and exporting the revolution".
"This has an adverse effect on people's living conditions," he said.
"The disappointment seeping into people's spirits is compelling them to express some protest about living conditions, while the political leadership continues its military and political spending in Yemen, Iraq, Syria and Lebanon," Farah said.