China has arrested over 1,000 imams and religious figures as part of Beijing's continuing crackdown on Muslims in the Xinjiang region, according to an investigative report.
The Uighur Human Rights Project (UHRP) on May 13 published the research findings that tracked the fates of 1,046 imams and other religious figures "detained for their association with religious teaching and community leadership since 2014", using court documents, family testimony, and media reports from public and private databases.
"The total cases... likely represent only the very tip of the iceberg, given severe restrictions on access to information," the report said.
Arrested for 'spreading the faith'
The Chinese regime targeted mostly male Uighur religious figures born between 1960 and 1980 but also a sizeable minority of ethnic Kazakh Islamic clergy of about the same age group, as well as several ethnic Kyrgyz, Uzbek and Tatar figures, the report said.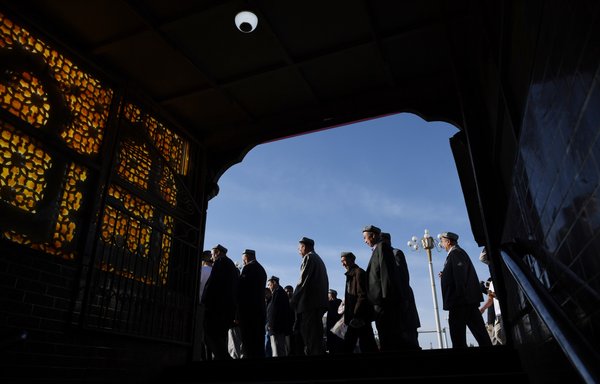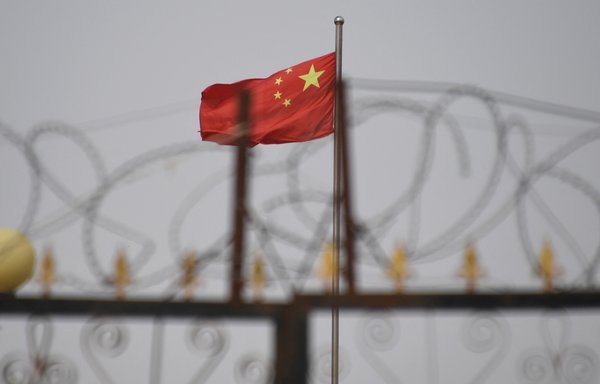 Among the 630 cases where corroborating evidence was available, at least 304 clerics appeared to have been sent to prison, rather than to the vast network of "re-education" camps where China holds in detention more than one million Uighurs and other Turkic minorities.
"Grounds for imprisonment... include 'illegal' religious teaching (often to children), prayer outside a state-approved mosque, the possession of 'illegal' religious materials, communication or travel abroad, separatism or extremism, and officiating or preaching at weddings and funerals, as well as other charges that simply target religious affiliation," the UHRP reported.
Some were sentenced to "15 years or more for 'teaching others to pray', 'studying for six months in Egypt', and 'refusing to hand in [a] Qur'an book to be burned', as well as a life sentence for 'spreading the faith and for organising people'," the research shows.
In many cases, the real actions behind those "crimes" amounted to preaching, convening prayer groups or acting as an imam, according to testimony from relatives.
The sentences reflect the harsh nature of Xinjiang "justice": 96% were sentenced to at least five years and 26% to 20 years or more, including 14 life sentences.
At least 18 imams reportedly died while in custody or shortly after, according to the UHRP.
Equating religion with extremism
Chinese detention or charging documents rarely become public, but a look at those that do exist show how the Chinese regime has attempted to tie ordinary religious expression to extremism or political separatism, the BBC reported after reviewing the UHRP report.
For example, only 7,714 criminal verdicts are available for Xinjiang for 2018, despite the region logging 74,348 criminal cases that year, according to Gene Bunin, the researcher behind the Xinjiang Victims Database.
The court documents are "nowhere to be found", he said, suggesting China is intentionally scrubbing the record.
In one case where documents are available, Oken Mahmet, a 51-year-old ethnic Kazakh imam from Xinjiang, was charged with "propagating extremism" in 2017.
Mahmet was detained for "inciting people to violate national laws pertaining to the reading of marriage vows, education, and public governance, as well as making and propagating items related to extremism", says the initial detention notice.
He was arrested for leading Friday prayers and officiating at weddings at the mosque, according to testimony from family collated by the Xinjiang Victims Database.
He reportedly received a prison sentence of 8-10 years.
Even a state-approved imam from Hami prefecture, Baqythan Myrzan, 58, was arrested in August 2018 for "propagating extremism". In May 2019 a court sentenced him to 14 years at the Bingtuan Urumqi Prison.
Myrzan's only "crime" was going about his regular duties as an imam, says his family.
In another case, Abidin Ayup, a prominent scholar and imam from Atush city, was referred to in court documents as a "religious extremist" who "needed re-education and reform... and who had communicated with people suspected of endangering national security".
He was 88 when police detained him in 2017.
Maryam Muhammad, Ayup's niece who now lives in the United States, told the BBC that nearly 60 members of her extended family had been detained since her uncle's arrest, including her husband and all of the imam's eight children.
The real reason China targets the imams is "their ability to bring people together in the community", said Peter Irwin, senior programme officer at the UHRP.
"The state has been carefully dealing with imams for a long time because it knows the influence they have," he told the BBC. "The detentions and imprisonments of the past few years are just the culmination of three decades of repression designed to constrict Uyghur culture and religion."
Attempting to wipe out Islamic culture
The UHRP report adds to a litany of evidence supporting allegations that Beijing is attempting to wipe out Muslim culture and religion and to assimilate ethnic minorities into the majority Han Chinese culture.
Chinese authorities have destroyed or damaged about 16,000 mosques in Xinjiang, the Australian Strategic Policy Institute (ASPI) reported last September, using satellite imagery and statistical modelling.
Most of the destruction took place in the past three years and an estimated 8,500 mosques were destroyed, the report said.
Many mosques that escaped demolition had their domes and minarets removed, according to the research, which estimated fewer than 15,500 intact and damaged mosques were left standing around Xinjiang.
Authorities also razed almost a third of major Islamic sacred sites in Xinjiang, including shrines, cemeteries and pilgrimage routes, ASPI said.
An AFP investigation in 2019 found dozens of cemeteries had been destroyed in the region, leaving human remains and bricks from broken tombs scattered across the land.
The Chinese regime has been accused of human rights abuses in the region, including extrajudicial detention, forced labour, forced sterilisation, rape and genocide.
Most of those detained in Xinjiang are sent to what Beijing says are "re-education" facilities designed to stamp out extremism and to provide vocational training for increased job opportunities.
There are as many as 400 facilities, including "political education" camps, pretrial detention centres and prisons, according to independent research.
"Horrific and systematic abuses" occur in the camps, according to former detainees, guards, relatives and other witnesses.
They describe brainwashing techniques, torture by electric shock -- including rape by guards using electrified sticks -- food deprivation, beatings, gang rape and forced sterilisation.
Women in Xinjiang outside the camps also are subject to forced contraception and sterilisation as part of efforts to suppress births in the Xinjiang region.