There is strong popular and official support across the region for extending an arms embargo on Iran, particularly in countries where the Islamic Revolutionary Guard Corps (IRGC) or its proxies operate, Al-Mashareq has learned.
Iran has repeatedly violated the embargo in Yemen, Iraq, Syria and Lebanon, said Shia cleric and editor-in-chief of inn.news Mohammed al-Hajj Hassan.
"Therefore extending the ban is imperative for the peoples of the region who aspire to safety and security," he told Al-Mashareq.
Lifting the embargo on Iran regarding the sale, purchase and transport of weapons and provision of military support to the Houthis (Ansarallah) in Yemen "will lead to more chaos in the region", said Shia cleric Abbas al-Ameli.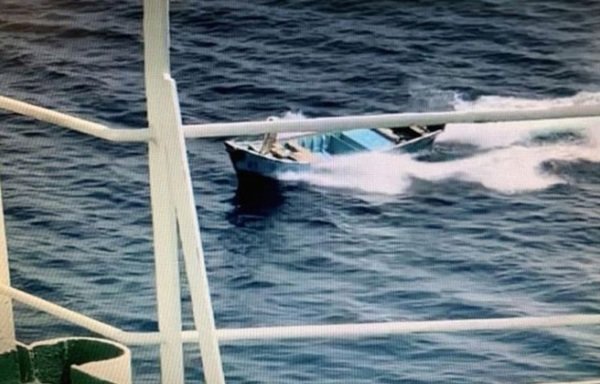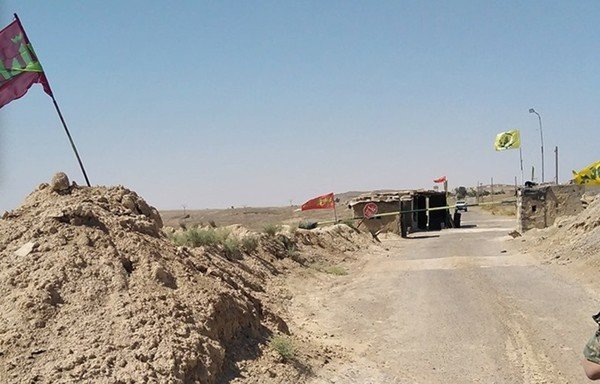 This would embolden Iran's regional proxies, he told Al-Mashareq, noting that Iran funnels weapons to the Houthis and provides them with training, expertise and guidance via the IRGC or Lebanese Hizbullah.
Calls to extend embargo
US Secretary of State Mike Pompeo on June 30th urged the UN Security Council to extend an arms embargo on Iran, warning that its expiration would risk the stability of the region, AFP reported.
Ending the ban would let Iran send more advanced weapons to regional proxies and become a "rogue weapons dealer" farther afield, he said, pointing out that "Iran is already violating the arms embargo even before its expiration date".
Given Iran's recent activity, it is hardly surprising that the US would seek to extend the UN arms embargo, Lebanese activist and political researcher Carlos Abi Najm told Al-Mashareq.
US sanctions aim to curtail Iran's nuclear and military ambitions and its support for proxies in Iraq, Yemen, Lebanon and Syria, he said.
Unable to provide financial support to its regional affiliates, Iran has been sending them weapons instead, Abi Najm said.
Through the IRGC and allied militias, Iran has prolonged the war in Syria that has left thousands dead or displaced, said Syrian activist Hani al-Numan.
Therefore any "decision related to imposing an embargo on the sale and purchase of arms by Iran is essential and must be extended for as long as possible", he told Al-Mashareq.
Syrian–Kurdish journalist Roshan Qassim, based in northern Iraq, told Al-Mashareq the embargo curtails the IRGC and ramps up economic pressure on Iran and its proxies.
Support for embargo in Yemen
"Iran has become a source of concern and instability in Yemen and other regional countries by targeting neighbouring countries and international shipping lanes," said Yemeni accountant Abdul-Jabbar Ahmed.
"We had heard about Iran's support for the Houthis with weapons, but we did not believe such talk until the seizure of [arms-laden ships] Jihan 1 and Jihan 2 and the revelations that followed," he told Al-Mashareq.
"The Houthis would not have been able to continue the war for five years had it not been for Iran's support with weapons and technology," he said.
"Extending the arms embargo on Iran must continue until Iran stops its support for the Houthis and becomes a peace-supporting country," Ahmed said.
"Iran's arms smuggling and its support for the Houthis are fueling the conflict in the region in violation of international laws and Security Council resolutions," Deputy Minister of Human Rights Nabil Abdul Hafeez told Al-Mashareq.
By continuing to arm the Houthis, Iran has prolonged the war and violated the arms embargo on Yemen, he said.
Abdul Hafeez noted the recent seizures of Iranian arms by the Arab coalition and US Navy, as well as previous shipments intended "to kill the Yemeni people".
Iran's continued arming of the Houthis prevents the establishment of peace in Yemen, said lawyer and human rights activist Abdul Rahman Barman.
"There is no doubt that the sanctions imposed by the international community on Iran will have a positive impact on the situation in Yemen and will diminish the Houthis' influence," he told Al-Mashareq.
In pursuit of regional stability
Iraq, Syria, Lebanon and Yemen "would be worse off if the sanctions imposed on Iran related to its purchase of weapons and military industries were lifted", said Iraqi political and security expert Ahmed al-Hamdani.
The arms embargo supports countries that "aspire for stability and an alleviation of the impact of Iranian interference", he told Al-Mashareq.
"Any easing or lifting of the sanctions means innocent people will be at great risk, lives will be lost, the wealth and resources of peoples will be pillaged and new militias will be formed," he said.
Lifting the arms embargo would mean "narrowing the margin for hope for Iraqis in a stable civilian sovereign state ruled by law", said Dhi Qar activist Ahmed Haqi, who co-ordinates demonstrations in al-Nasiriyah's al-Habboubi square.
"Everyone is monitoring the decline in Iran's capabilities due to the US sanctions, and with the outbreak of popular demonstrations there is hope for Iraq's recovery," he told Al-Mashareq.