Iran's Islamic Revolutionary Guard Corps (IRGC) has been interfering with the communications and navigation systems of commercial vessels in the Strait of Hormuz and Gulf waters, regional experts told Al-Mashareq.
This is a political game intended to confuse ships so they will inadvertently stray into Iranian waters, where IRGC forces will seize them, they said.
In an August 7th maritime advisory, the US Department of Transportation's Maritime Administration warned commercial vessels of "heightened military activity and increased political tensions" in the Gulf region.
"Associated with these threats is a potential for miscalculation or misidentification that could lead to aggressive actions," the advisory said.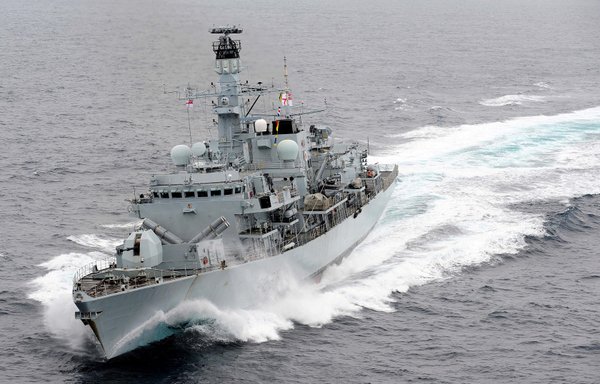 "Vessels operating in the Persian Gulf, Strait of Hormuz, and Gulf of Oman may also encounter GPS interference, bridge-to-bridge communications spoofing, and/or other communications jamming with little to no warning," it said.
Presenting a list of more than a dozen maritime incidents that have occurred in Gulf waters since May, the advisory said that in at least two cases, vessels reported GPS interference.
"Vessels have also reported spoofed bridge-to-bridge communications from unknown entities falsely claiming to be US or coalition warships," the advisory said.
Misdirecting ships
"From the technical and military standpoints, it is quite possible that the IRGC could manipulate the navigational equipment of ships passing through the Strait of Hormuz," retired UAE army officer Abdullah al-Ameri told Al-Mashareq.
GPS messages and signals could be made to appear as if they are from US or British vessels or observation points, he said, and could be used to misdirect the ships or cause them to change their course.
Once they are outside international waters, these ships could be overpowered and seized under various pretexts, he said, noting that this may have been the case with the British ship, Stena Impero, that the Iranian Navy seized on July 19th.
Such actions amount to a kind of maritime piracy, he said.
"Somali pirates, for example, negotiate for money, and the IRGC is negotiating for political gains that would enable it to [evade] the consequences of its provocative and hostile actions toward the region and the world," al-Ameri said.
Preventing such incidents and interference requires the implementation of a series of additional measures to strengthen procedures and improve the communication between military and commercial vessels, he said.
The impact on oil supply
The IRGC intends to disrupt the security environment in the Strait of Hormuz and Gulf and impede maritime navigation, said Al-Sharq Centre for Regional and Strategic Studies researcher Fathi al-Sayed, who specialises in Iranian affairs.
The aim is to disrupt oil supplies, he told Al-Mashareq, seeing as this region supplies most countries of the world with their oil needs, and that any disruption to this supply would have a negative impact on global oil prices.
This would stoke tension in the Gulf region, the Middle East and the world at large, he said, and would divert attention from the fundamental problem of the IRGC's conduct in the region and the resulting destabilisation.
"The IRGC's determination to stir up tension in the Strait of Hormuz stems from the fact that most of the oil produced by Gulf countries passes through it," Ain Shams University economics professor Shaher Abdullah told Al-Mashareq.
A full 99% of the UAE's oil exports, 88% of Saudi Arabia's oil exports, 98% of Iraq's oil exports and 100% of the oil exports of Qatar, Iran and Kuwait pass through the strait, he said.
"The US and its allies in the Gulf region are looking first towards peaceful solutions, and will not consider military solutions unless absolutely necessary," he said.