In the wake of the "Islamic State of Iraq and Syria" (ISIS) defeat, al-Qaeda has been trying to reassert itself as the region's main extremist force and to rally its supporters behind its current leadership, experts told Al-Mashareq.
Central to this effort is its propaganda operation, which it has expanded recently with the launch of a new magazine through al-Sahab Foundation, its media arm.
The magazine, titled "Umma Wahida" (One Nation), was first published in March, said Ibn al-Waleed Studies and Field Research Centre director Mazen Zaki.
"The timing of the magazine's publication suggests that al-Qaeda seeks to take over ISIS's media legacy, seeing as ISIS's media output has significantly declined," he told Al-Mashareq.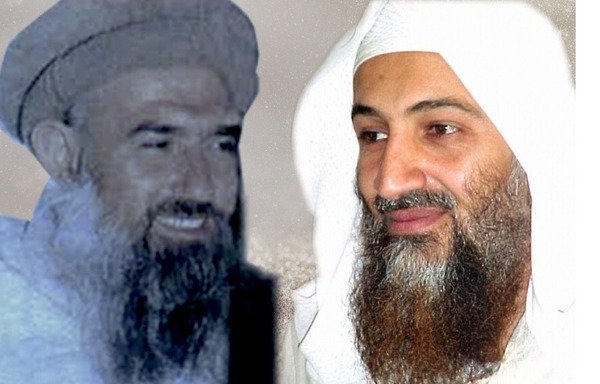 It appears that with the launch of the new magazine, al-Qaeda is trying to "fill this vacuum to regain control over the extremist media", he said.
Rumours of infighting
The magazine, circulated via extremist websites and social media, has stirred controversy with regard to al-Qaeda's leadership, in light of the rise of Hamza bin Laden, the son of late al-Qaeda leader Osama bin Laden, Zaki said.
A recent study published by Egypt's Dar al-Ifta Fatwa Observatory gives credence to this theory.
In its study, the Fatwa Observatory posits that al-Qaeda's new magazine "has revealed the infighting the group is suffering from amid al-Qaeda leader Ayman al-Zawahiri's fear of being toppled".
Rumours have been circulating about attempts to replace al-Zawahiri with Hamza bin Laden, it said.
To refute these rumours, the magazine quoted al-Qaeda veterans such as Osama bin Laden and Abdullah Azzam to stress that it still follows their direction.
The Fatwa Observatory described this as "an effort to call upon the group's elements to close ranks and obey its commands".
Recruiting ISIS elements
The new magazine "is an attempt by al-Qaeda to attract veteran elements who are no longer affiliated with a particular authority after the fall of ISIS in Syria and Iraq", Egyptian military expert Abdul Karim Ahmed told Al-Mashareq.
It is clearly hoping to influence veteran al-Qaeda fighters who defected to ISIS and might return to the parent group, he said, as well as to attract new recruits.
Al-Zawahiri purportedly penned the magazine's editorial, Ahmed said, using it as a platform to call for an "end to the infighting and to cast disagreements aside".
This indicates al-Qaeda is embroiled in crisis over al-Zawahiri's authority, he said.
In its 43 pages and 18 features and reports, the magazine contains many incitements to acts of violence, Ahmed said, which is directed against the West and various countries in the region.
He cautioned that in its attempt to re-emerge as a key player, al-Qaeda may carry out terror attacks in order to restore its brand and to re-market itself as the pre-eminent extremist group once again.
Ideological war on extremism
"The publication of this new magazine by al-Qaeda underscores the importance of the media and ideological war against extremist groups," said Fadel al-Hindi of King Abdulaziz University's Centre for Social and Humanities Research.
These groups depend on the media to obtain funds and recruits, he told Al-Mashareq.
As long as extremist groups are able to disseminate their message through the media, "donations will come in one way or another, and youth will be recruited to carry out attacks", he cautioned.
"The articles in the magazine rehash al-Qaeda's basic narrative that was promoted during the eras of Osama bin Laden and Abdullah Azzam," he said.
In his editorial, al-Zawahiri warned the group's rank and file against the emirs and reiterated obedience, al-Hindi noted.
This would appear to reflect "al-Qaeda's internal situation and the divisions within it, and al-Zawahiri's possible inability to control all the emirs", he said.