In an attempt to manipulate global perception of its activities and target its adversaries, Iran's Islamic Revolutionary Guard Corps (IRGC) has created a massive media machine, experts told Al-Mashareq.
This operates "inside and outside Iran, in Lebanon in particular, where media hubs promote the IRGC and its ideas on a wide scale", Al-Sharq Centre for Regional and Strategic Studies researcher Fathi al-Sayed told Al-Mashareq.
In addition to promoting the IRGC's actions and ideology, the media effort also has been used to disseminate false or exaggerated news that serve its interests or cast it in a positive light, said al-Sayed, who specialises in Iranian affairs.
"The IRGC at this stage is focusing its media efforts on certain Gulf countries, particularly Saudi Arabia and the UAE, and of course the US," he said.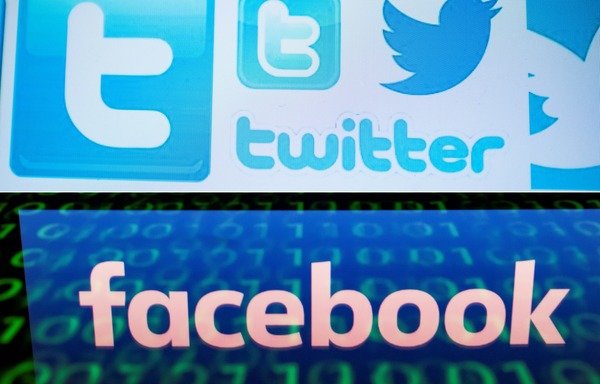 The primary objective of its media operation is to support "Iran's military propaganda and exaggerate its military ability", al-Sayed said.
But it also is attempting to rally support for the IRGC at a time when Iranians "are becoming increasingly restless over the financial stringency and non-disbursement of monthly allocations", he noted.
Wide-scale media operation
The IRGC "now runs a large number of online sites and fake accounts on social media that spread false news on a wide scale", Ibn al-Waleed Studies and Field Research Centre director Mazen Zaki told Al-Mashareq.
Through online sites the IRGC operates, with names similar to those of reputable outlets, its media operation also publishes fraudulent news items, he said.
These are occasionally picked up and re-circulated by mainstream media outlets, which assume the news originated from a known and credible source, he said.
In this way, mainstream media unwittingly contribute to the cycle of falsehood, he said, as the news they produce is then recirculated, lending it credibility.
In response to this exploitation of their platforms, "major sites such as Facebook and Twitter are monitoring and closing fake accounts on the grounds that they violate their terms of use", he said.
This has resulted in the closure of "hundreds" of IRGC-linked accounts, he said.
Hundreds of 'inauthentic' accounts
Early this year, Facebook said it took down hundreds of "inauthentic" accounts from Iran that were part of a vast manipulation campaign operating in more than 20 countries.
The pages were part of a campaign to promote Iranian interests in various countries by creating fake identities as residents of those nations, according to Nathaniel Gleicher, head of cybersecurity policy at Facebook.
The operators "typically represented themselves as locals, often using fake accounts, and posted news stories on current events", including "commentary that repurposed Iranian state media's reporting", the social network said.
Popular topics included the conflicts in Syria and Yemen.
In late May, Facebook and Twitter said they had shuttered accounts used in an Iran-based social media campaign to sway public opinion by impersonating reporters, politicians and others.
Facebook removed 51 accounts, 36 pages and seven groups, and another three from Instagram after investigating a tip from internet security firm FireEye, Gleicher said.
Twitter said it removed a network of 2,800 inauthentic accounts originating in Iran in early May, and that investigations into the accounts are ongoing.
Promoting Iran's political interests
A network of English-language social media accounts misrepresenting who was behind them was evidently orchestrated to promote Iranian political interests, according to FireEye.
It was not immediately clear whether this campaign was related to a broader Iran-based social media influence operation uncovered last year, FireEye said.
"The individuals behind this activity, which also took place on other internet platforms and websites, misled people about who they were and what they were doing," Gleicher said.
Those actors, posting in English or Arabic, claimed to be located in the US or Europe and used fake accounts to run pages or groups as they impersonated legitimate news organisations in the Middle East, according to Facebook.
"The individuals behind this activity also represented themselves as journalists or other personas and tried to contact policymakers, reporters, academics" and other public figures, Gleicher said.
FireEye said that some accounts in the social media campaign claimed to be activists, correspondents or "free journalists" in descriptions of the users.
Narratives promoted by these accounts included anti-Saudi themes, or opposed the US administration's designation of the IRGC as a terrorist organisation, according to the cybersecurity firm.