Lebanese human rights activists, politicians and media professionals from across the spectrum have launched a new movement to counter Hizbullah's influence that seeks to mobilise the Lebanese public against the party.
The newly formed Assembly for Sovereignty joins other grassroots movements with a similar objective.
In a November 29th statement, the movement called on Lebanese citizens to "reject Hizbullah and its Iranian agenda that seeks to dominate the Lebanese state".
The statement urged Lebanese citizens to do this by engaging in non-violent confrontation with Hizbullah in the political, media and intellectual arenas.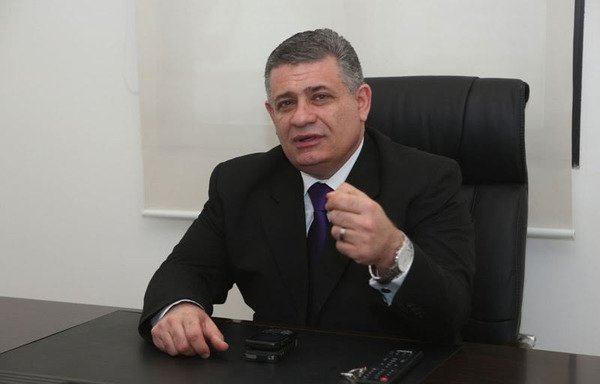 The movement's founding committee stressed it is advocating the full and literal implementation of the Lebanese constitution and the National Defence Law, as well as the section in the Taif Agreement pertaining to sovereignty.
This calls for the disbanding of all Lebanese and non-Lebanese militias.
"Standing against Hizbullah's weapons and its project to annex Lebanon to Iran starts with a decision for confrontation," said Naufal Daou, one of the movement's founders.
"The problem we have is that most traditional political and party leaders have decided to provide a cover for Hizbullah's weapons and project," he told Al-Mashareq.
They are "turning a blind eye to the group's weapons and project by engaging in compromises under the pretext of maintaining stability", he said.
Lifting Hizbullah's 'political cover'
"In response to what we see as submission and surrender to Hizbullah's conditions, we took a decision to launch the movement," Daou said.
The aim is "to motivate the Lebanese people to pressure their leaders to take a decision to confront this dangerous project using available political, media, diplomatic and legal means", he explained.
Implementing the section on sovereignty in the Taif Agreement in conjunction with the Lebanese constitution and National Defence Law "means the Lebanese state must disarm all Lebanese and non-Lebanese militias", he said.
This applies to Hizbullah and the Resistance Brigades it has formed and deployed in several parts of the country, Daou said.
UN Security Council Resolutions 1559 and 1701 support the full restoration of Lebanon's sovereignty over all its territory, he stressed.
The problem, however, "is that officials are ignoring these resolutions", he said.
By not demanding their implementation, they are shirking Lebanon's obligations to implement them in exchange for economic and financial benefits and political positions, he added.
Daou said he and others are convinced that if officials and political party leaders are willing to lift the political cover from Hizbullah's weapons, "the process of restoring sovereignty will begin".
Upholding Lebanon's constitution
Lebanese citizens must work together to "apply pressure and bring an end to the problem of [Hizbullah's] weapons in the country", said movement member and political activist Hussein Ezzedine.
Lebanon's Shias "have always been Lebanese, contrary to the way they are portrayed in the media as being united behind [Hizbullah], with the exception of a small group who are bound to the party by interests", he told Al-Mashareq.
Most of Lebanon's Shia community are "against the Iranian intervention, and against the presence of weapons in Hizbullah's possession", he said.
"We want to restore the prestige of the constitution, the national charter and the law, and we want to implement all UN resolutions," Ezzedine said.
The Assembly for Sovereignty "will work to explain its point of view to the international community through dialogue with international missions and friends abroad", he said.
It aims to reach a point where all these resolutions can be implemented, and only the Lebanese army possesses weapons, with no unauthorised weapons present in any hands other than those of the legitimate government, he said.
Hizbullah supporters grow restless
The new movement is necessary, "as experience has proven that the negotiations conducted by political leaders with Hizbullah did not bear results", Balamand University professor and author Leila Issa told Al-Mashareq.
"There is a great need to stand up against a party that is controlling the country and deciding our future with visions from the Middle Ages," said Issa, who is one of the founders of Assembly for Sovereignty.
Hizbullah is harming Lebanon with its "browbeating, intimidation and violation of laws", she said.
A large number of Lebanese citizens agree with the movement's ideology and demands, including members of the Shia community, which the party has long regarded as a supportive environment, she said.
But these people now "are growing restless, resentful and angry", Issa said.
They are being intimidated, and are in search of a new political compass after becoming certain that the party's policy is hopeless and doomed to fail, she said.