A recent audio message purportedly delivered by "Islamic State of Iraq and Syria" (ISIS) leader Abu Bakr al-Baghdadi shows the group is reeling following its military defeat in Iraq and its containment in Syria, terror group experts said.
In the 55-minute message, broadcast Wednesday (August 22nd) by ISIS media arm Al-Furqan and affiliated social media, al-Baghdadi calls on his remaining followers not to abandon their "religion, patience or jihad".
In what appears to be a clear indication of defeat, he declares that "the scale of victory or defeat for the mujahideen is not dependent on a city or town being stolen or subject to those who have aerial superiority [...]".
Al-Baghdadi's message comes as the group is in disarray following its defeat in Iraq and as the noose tightens around it in Syria, said political researcher and Al-Azhar University faculty of sharia and law professor Abdul Nabi Bakkar.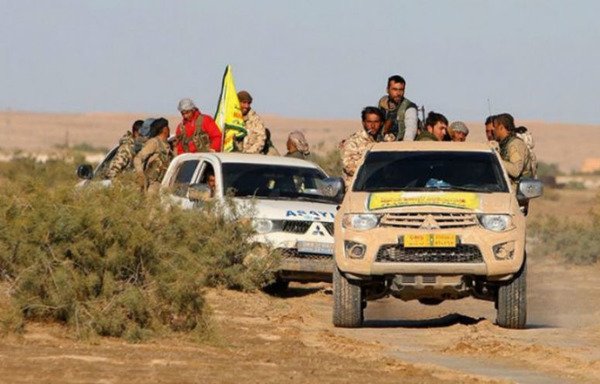 It also comes amid reports that al-Baghdadi has been injured, he told Diyaruna.
The message is clear in urging ISIS fighters not to think these defeats will weaken the group, Bakkar said, as it attempts to assert that power and control are not measured by the number of villages or the occupied area.
A change in modus operandi
Bakkar said al-Bahdadi's emphasis on the group's survival might be an indication that it is changing its modus operandi, from operating overtly, with a presence on the ground, to becoming a secretive group that operates covertly.
This admission signals a huge defeat for the group, which used to boast of operating openly, in contrast with groups such as al-Qaeda, he said.
Bakkar said the message attributed to al-Baghdadi is a message of defeat, and comes across as a desperate bid to reassemble the group's remnants, who have dispersed.
Some will answer al-Baghdadi's call, he said, but because they are few in number they will not pose the same level of threat as they once did.
Mazen Zaki, director of the new media department at Egypt's Ibn al-Waleed Studies and Field Research Centre, noted that the message touched on the rebelliousness and lack of discipline bubbling up among the group's remnants.
Al-Baghdadi acknowledged this by warning emirs against internal rebellion and urging fighters of different nationalities, regions and ethnicities to refrain from infighting and feuding, Zaki told Diyaruna.
If these problems were not prevalent, al-Baghdadi would not have addressed them, he said, noting that the spectre of defeat was bound to trigger a wave of disobedience, especially regarding the decision of whether or not to fight.
The regional and ethnic issue he referred to undoubtedly stems from the domination of the decision-making process by foreign fighters, he said, noting that Iraqi and Syrian elements are rebelling against foreign-born emirs.
Message contains incitement
Al-Baghdadi is issuing a threat to those who oppose, reject and resist his group, said Regional Centre for Strategic Studies in Cairo researcher Maj. Gen. Wael Abdul Mutalib, a retired military officer who specialises in terror groups.
He warned there may be attacks, carried out by sleeper cells or "lone wolves", as al-Baghdadi made a point of inciting ISIS elements to "sacrifice every secular person, unbeliever and atheist" -- labels the group pins on its opponents.
Al-Baghdadi explicitly called for such attacks, saying, "a piercing gunshot, a stab deep into their bodies or a bomb where you are would be worth a thousand operations by us here, and do not forget to drive into crowds in the streets".
In essence, Abdul Mutalib said, al-Baghdadi is trying to retaliate against the countries that joined forces under the international coalition to eradicate ISIS.
But his ability to act will be severely limited, as his own fighters have lost confidence in the group, Abdul Mutalib said.
Iraqi forces recently succeeded in penetrating al-Baghdadi's inner circle and are close to flushing him out of hiding.
Meanwhile, the international coalition last week dismissed al-Baghdadi's leadership as "irrelevant", AFP reported.
"We believe his leadership is irrelevant," coalition spokesman Col. Sean Ryan said on Thursday. "We are focused on defeating the last remnants of ISIS, so whether he is around or not does not really matter."
"He has been rendered useless and ineffective, so we are not too concerned by any comments coming from ISIS leadership," Ryan said.