Despite the numerous challenges they face as refugees, a number of Syrian students in Lebanon achieved remarkable success in the national Brevet exams.
Ahmed Akram Ziadeh, whose family fled the town of Daraya in rural Damascus in 2013, has placed first in the Bekaa province and fourth in Lebanon.
In total, 32% of Syrians passed the annual exam, which students sit in the ninth grade. Syrians constitute 31.82% of the total number of students in Lebanon.
Ziadeh earned the grade of 19.2 over 20 for scoring 266 out of a maximum score of 280 in the exam. The score required for passing is 140.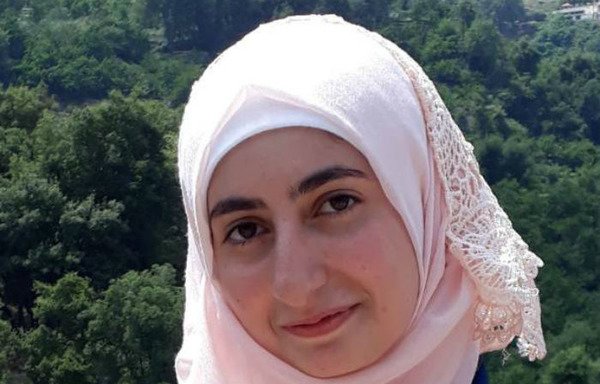 "When the result was announced, I was proud and honoured, because I passed with distinction in a school that is not my school and is not in my country," he told Al-Mashareq. "My success is proof that no matter how difficult the circumstances, we can achieve success anywhere in the world."
Ziadeh, who lives in Bar Elias with his family, attributed his strong performance to his "determination to meet the challenges of the Lebanese curriculum".
"I organised my time, devoted a large chunk of it to studying and earned high grades during the academic year," he said, adding that this success "compels me to complete my education with distinction to study medicine".
"My son's success is the only joy we have today, because we are experiencing profound sorrow due to our displacement," Ahmed's father, Dr. Akram Ziadeh, told Al-Mashareq.
He said his son's success is "proof that it is possible to move forward despite the many difficulties and overcome all challenges, including adapting to a new community and school curriculum".
"We have had a moment of pride and honour amid our forced displacement," he said. "My son reaped the fruit of his hard work every day of the year, and it does not hurt that he has had a competitive spirit since childhood."
Dr. Ziadeh said him and his wife, Dr. Basma Ziadeh, helped their son by "providing an environment that is conducive for him to study and encouraging him to push ahead", as well as training him to organise his time.
'Passion for education'
Maria Mukhaiber, 20, lives in Baalbek and submitted an independent application to take the exam after a seven-year absence from school.
"It is true that I am past the standard age for taking the Brevet exam and I am supposed to be studying medicine in university at this time," she said, but the "circumstances of our forced displacement from Homs to Lebanon prevented me from completing my education".
"However, my passion for education pushed me to meet the challenges and submit an independent application for this certificate," she said.
Mukhaiber said she did not enroll in a formal school but rather attended an informal school run by Khalid Raad in Arsal two months before the exam.
"Passing the exam, even if at an older age after being away from school, gives me the strength to face all challenges and achieve my dream of becoming a doctor," she said.
An important achievement
The difficult circumstances of her family's displacement also kept Homs native Rama Mohammed Shehab from attending school.
"But my love for education and desire to enter university spurred me this year to apply for a Brevet certificate," Shehab, who now resides in Arsal, told Al-Mashareq.
Shehab, who passed the exam with a high grade, said her success is an important achievement "because I succeeded based on the Lebanese curriculum and without enrolling in school".
"All I did was to follow the guidance of a number of Syrian teachers and study the textbooks they gave me," she said.
"The Brevet certificate is the first step for me toward resuming my education and ultimately entering university," she added.