The waste management issue has been bubbling up again in Lebanon, with accusations of mismanagement of landfills and failure to comply with the requirements to sort and treat waste provoking public and political outcry.
The crisis is particularly pronounced at the Bourj Hammoud landfill on Beirut's seafront and landfills in Arabsalim in the south, where the situation is critical given the arrival of summer and the peak tourist season.
Lebanese MP Paula Yacoubian, who recently visited the Bourj Hammoud landfill to observe the situation, told Al-Mashareq that Lebanon is facing an "environmental catastrophe" as a result of the random dumping of trash.
The resurgence of the trash crisis will have a great impact on Lebanon and its summer tourism season, she said.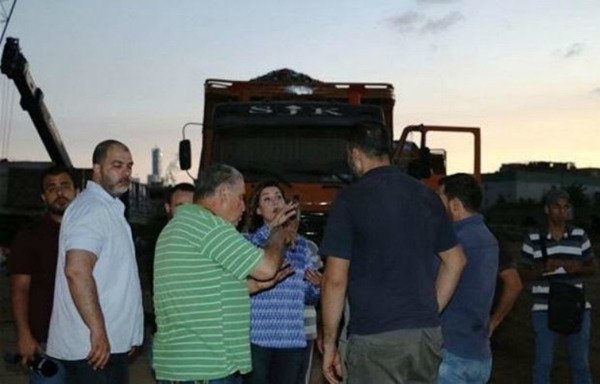 Seeking a sustainable solution
The failure to sort waste before consigning it to the landfill is occurring at Bourj Hammoud and also at other landfills, said Nada Zaarour, head of the Green Party's arbitration panel.
"We had anticipated [this issue] since the waste crisis began," Zaarour said.
"When the crisis reached its peak in July 2015, the government of then-Prime Minister Tammam Salam put in place an emergency plan to expand the Bourj Hammoud and Costa Brava Khalde landfills," she told Al-Mashareq.
"But we did not see a sustainable plan to solve the problem once and for all."
The two landfills have "exceeded their capacity, yet waste is still being dumped at the Bourj Hammoud landfill without prior sorting, causing the emission of unpleasant odours at this time every summer, as well as air and sea pollution", she said.
"We solved the waste collection problem, but the problem of the landfills and how to sort and treat waste remains unsolved, and unfortunately the problem is resurfacing at the start of summer," she added.
Lebanon's coastline "has been turned into a dumpsite for waste and sewage in the vicinity of sewage treatment plants that are non-operational", Zaarour said.
"People swim in the sea and suffer from health problems," she added.
The issue remains unresolved
Lebanon "is still caught in a vicious cycle and has not found a fundamental solution to this crisis that has been escalating for decades", said Susan Barbari, a journalist who writes about health and environmental concerns.
The issue remains unresolved and resurfaces periodically, she told Al-Mashareq.
"The problem now is that most of the waste is dumped in mobile random dumps, now up to 670 in number throughout Lebanon," she said.
This can build up fast, she added, noting that the average daily waste produced per person ranges between 750 and 1,000 grammes per day.
Some of the hazardous waste being dumped at random dumps in several areas of Lebanon such as batteries, medicines and empty detergent containers pollute the soil, air and groundwater when burned, Barbari added.
"Unfortunately, all we see are temporary solutions," she said, adding that the ideal solution is to "minimise waste and recycle and reprocess it to the maximum extent possible".