The humanitarian situation in Yemen has deteriorated, aid agencies operating in the war-torn country warned this week, as they asked for increased international funding to address the crisis.
According to UNICEF, close to 15 million people in Yemen have been deprived of safe drinking water and basic health care as a result of the conflict.
As of Sunday (September 17th), the UN agency said, the number of suspected cases of cholera in Yemen reached 681,207 with 2,086 fatalities reported.
Nearly 15.7 million people in Yemen are having difficulty accessing safe drinking water and sanitation services, said Zaid al-Alaya, spokesman for the Office of the Co-ordination of Humanitarian Aid (OCHA) in Yemen.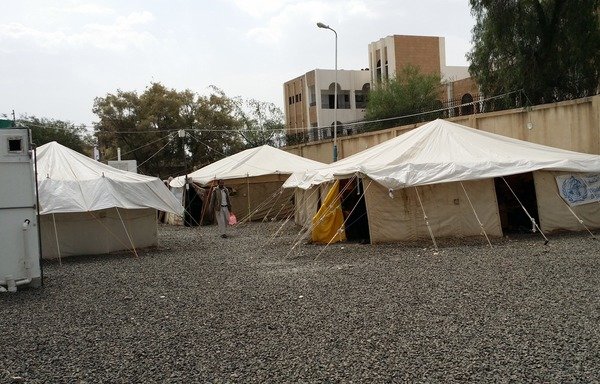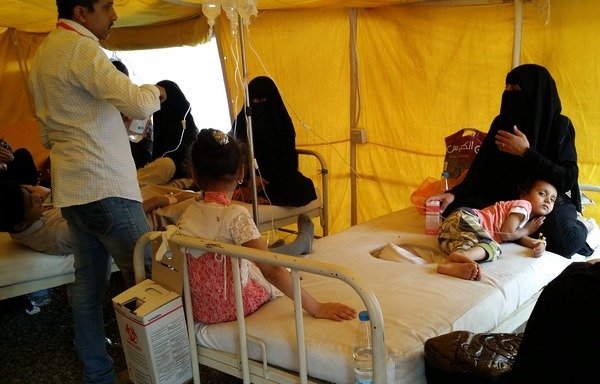 This is one of the reasons the cholera epidemic has spread to such an unprecedented level, he told Al-Mashareq.
"The wide spread of cholera prompted the UN to increase the amount allocated to the humanitarian response plan," he said.
The UN has asked for $2.3 billion, an increase from the $2.1 billion it requested at the beginning of 2017, to enable it to carry out humanitarian activities in Yemen, he said.
21 million Yemenis need help
Al-Alaya appealed to the international community to "expeditiously" provide funding for the Yemen response plan to alleviate suffering and improve food security.
"There are approximately 21 million Yemenis who need humanitarian assistance, including 17 million who suffer from food insecurity," he said.
Of this number, 6.8 million suffer from acute food insecurity, which means, according to the UN World Food Programme's classification of malnutrition, they eat one meal a day and do not know where their next meal will come from.
"After more than 900 days of war in Yemen, the health system is on the verge of collapse, which would increase the suffering of Yemenis," said Health Ministry spokesman Abdul-Hakim al-Kahlani.
"More than 55% of health facilities have stopped working, and the remaining 45% are operating at a minimum level, according to surveys conducted by UN organisations," he told Al-Mashareq.
The war is preventing the arrival of medicine and medical supplies, he said, adding that Yemen receives only 30% of the necessary medicine and medical supplies, according to the International Committee of the Red Cross (ICRC).
Sanaa airport closure
General Authority of Civil Aviation and Meteorology spokesman Mazen Ghanem called on the UN to intervene to lift the blockade imposed on Sanaa International Airport, which has been closed for more than a year.
The closure has compounded suffering due to the stoppage of civilian flights, he said, as well as medical flights required for patients who need treatment abroad.
The General Authority for Civil Aviation and Meteorology on Sunday called on the UN and human rights organisations to press for the reopening of Sanaa airport.
The airport must be opened for humanitarian reasons, to save the lives of patients who need treatment abroad, and to allow the delivery of medicine and medical supplies that in most cases have to be flown in, Ghanem said.
"Ministry of Health statistics show that 13,395 patients have died since Sanaa International Airport was first closed, an average of 37 deaths a day," he said.
This is primarily because patients have been unable to travel to receive treatment or obtain medicine or equipment that needed to be flown in, he said.
At present, he said, there are 95,000 patients awaiting an unknown fate because of the airport closure.
Many others have been affected by the airport's closure, he noted, including students who study abroad and others who want to return, especially as the new school year has already begun.