Just under two weeks ago, a senior "Islamic State of Iraq and the Levant" (ISIL) operative from Syria was shot to death near the north-eastern Lebanese border town of Arsal in an assassination some have blamed on rival al-Nusra Front (ANF).
ISIL Arsal operative Abu Bakr al-Raqawi, 30, a Syrian from al-Raqa whose real name was Hussein Mahmoud Ali, was found dead with gunshot wounds in the early hours of October 9th in al-Jabban area near Arsal's Wadi Hmeid.
Some believe the assassination is a settling of accounts between ISIL and ANF, also known as Fatah al-Sham Front, saying that the continuing power struggle between the groups may result in further killings.
Long criminal record
After al-Raqawi's body was transported to al-Rahma Hospital inside the town, gunmen came and took it away, said Ruba Munther, a journalist specialising in terror groups who writes for al-Joumhouria newspaper.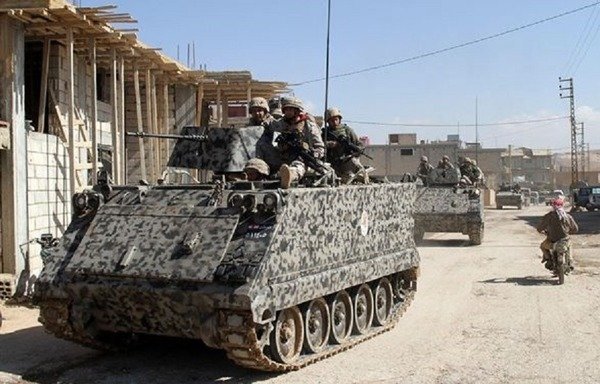 In addition to his role in Lebanon, where he was in charge of "Arsal terror cells", al-Raqawi had served as a point of contact with ISIL leadership in Wadi Mira in Syria's al-Qalamoun region and al-Raqa, she told Al-Mashareq.
Al-Raqawi "was responsible for the bombing of the Muslim Scholars Committee", Munther said, adding that this was part of a long record of terrorist activity.
In the November 5th bombing, five members of al-Qalamoun Muslim Scholars Committee were killed and several others were wounded.
Al-Raqawi was also responsible for the July 6th killing of Arsal shop owner Qutaiba al-Hujairi, she said, the December 13th slaying of Moukheiber Ezzeddine and the January 8th death of 1st Sgt. Maj. Zaher Ezzeddine of the Internal Security Forces.
"He had a major role in the Arsal events and clashes with the army, and was responsible for planting improvised explosive devices (IEDs) targeting the army inside Arsal and on its outskirts and attacking their positions," Munther said.
Al-Raqawi also took part in the deadly November 2015 bombings in Beirut's southern suburbs; and was the person who received the soldiers who had been kidnapped in Arsal in August 2014 and handed them over to ISIL, she said.
In addition to his long criminal record, she said, information has emerged that indicates he had "compiled a hit list containing the names of 14 Arsal residents ".
These residents, including the mayor of Arsal, had at the time called on the Lebanese army to intervene in order to restore security in the town, she added.
The ISIL operative "had threatened a large number of us, myself included, and was suspected of being behind the hit list that was issued", Arsal mayor Bassel al-Hujairi told Al-Mashareq.
He was part of Arsal's problems, he said, adding, "I can say that Arsal is moving towards a better [future]. His death, like the arrest of any criminal or terrorist who threatens our security, serves our town."
Friction between rival groups
The ongoing battle between ISIL and ANF on the outskirts of Arsal resulted in the killing of al-Raqawi, Munther said, "after old differences resurfaced between the two groups over the extension of control in the outskirts".
There have been reports that ANF had previously attempted to assassinate al-Raqawi by staging an ambush on a road on the outskirts of Arsal, but he survived that attempt, she said.
"The main director of assassinations was Abu Taqiyeh, who met with ANF elements days before al-Raqawi's death and asked them to develop a plan based on initiating action to liquidate ISIL and its leaders in Arsal," she added.
This plan was put into action with the assassination of al-Raqawi, she said, "which indicates that the two groups will embark on a long war".
Weapons are believed to have arrived for ANF from the Syrian interior two weeks before al-Raqawi was killed, she added, after which the group attacked ISIL positions and occupied two key posts on the Lebanese side of the border.
"These developments come at the time of the appointment of a new ANF 'emir' in Arsal after Abu Malek al-Talli left for the al-Qalamoun region with a large amount of money," she said.
ANF has not changed its nature
"Al-Raqawi was without a doubt assassinated," said Regional Forum for Consultancy and Studies director and retired Lebanese military officer Brig. Gen. Khaled Hamade.
" ANF's announcement of its split with al-Qaeda and taking up a new name does not mean it is no longer a terrorist group , which means the split did not achieve its objective," he told Al-Mashareq.
As for ANF's goal to play a political role in Syria's future by claiming to distance itself from al-Qaeda, he said, "the liquidation war between the extremist Islamist factions was expected but will not be a means to achieve any political gain".