Security |

2019-06-18
Al-Qaeda element arrested in Yemen's Hadramaut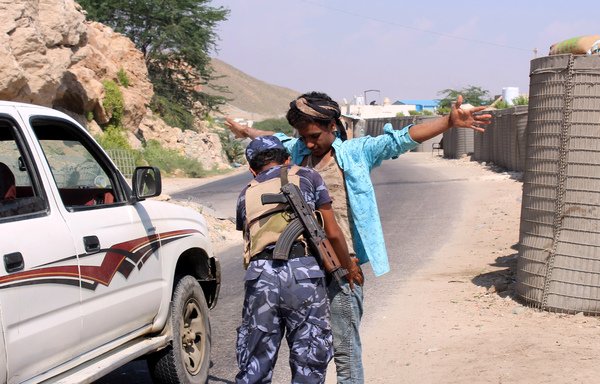 Security forces in the Haramaut province city of Tarim on Monday (June 17th) morning arrested an al-Qaeda element following a tip-off from a local resident.
"A security force raided a house in al-Rawdha neighbourhood where the al-Qaeda terrorist was staying," Tarim director-general Khalid Huweidi told Al-Mashareq.
Local residents' co-operation with security forces contributed to the operation's success, he said, noting that residents are keen to maintain the security and stability of their communities.
"People are the main factor in achieving stability," he said, and security forces must win their trust by implementing measures that serve local security.
Establishing community trust
Hadramaut deputy governor Sheikh Abdul Hadi al-Tamimi told Al-Mashareq the successful operation in Tarim was "the result of local residents' co-operation".
"However, in order to ensure that residents continue to co-operate and report suspects and to further win their trust, we have to make greater efforts and form a local professional and competent security force," he said.
He stressed the importance of establishing an effective intelligence agency and forming a community police force "in order to involve the community in establishing security and enhance confidence in security forces".
"This proposal has already been submitted to the political leadership and the [Arab] coalition's command," said al-Tamimi.
"Residents of Hadramaut have suffered greatly because of terrorist groups and are keen to co-operate with security forces to avoid a repeat of that suffering," he said.
0 COMMENT(S)