The United States and Saudi Arabia are continuing to work together to bring stability to a region where Iran's malign activities constantly threaten peace and security.
Exercise Eagle Resolve 23, which began May 28 in the kingdom, is the latest example of how joint drills and constant co-ordination are key to maintaining security in the Middle East in the face of current and emerging threats.
Eagle Resolve is a combined joint all-domain exercise which improves interoperability on land, in the air, at sea, in space and in cyberspace, enhancing the ability to respond to contingencies, US Central Command (CENTCOM) said.
The long-standing exercise, which brings together this year the armed forces of the United States, Saudi Arabia and other Gulf Co-operation Council (GCC) countries, strengthens collective US-Saudi and GCC readiness and contributes to regional stability, CENTCOM added.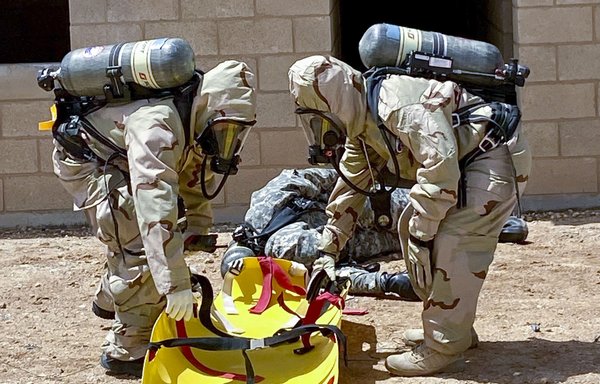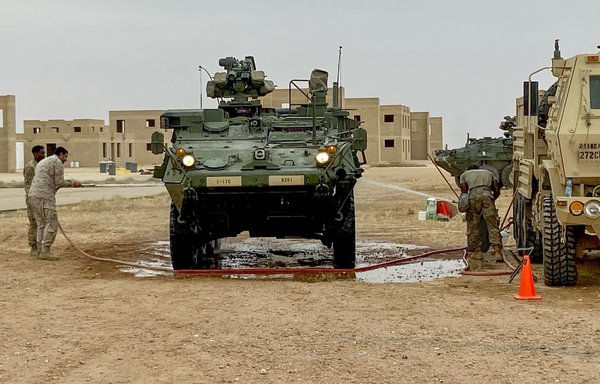 The exercise is designed to develop and employ a Combined Joint Task Force capable of responding to the complexity of regional threats by developing a regional approach for Integrated Air and Missile Defence (IAMD).
Eagle Resolve 23 integrates many military assets and missions, including a live fire event involving ground-based air defence assets and live flying aircraft against unmanned aerial systems (UAS).
US and Saudi forces are also training together on urban warfare and Chemical, Biological, Radiological and Nuclear (CBRN) scenarios.
Another key part of the exercise is the focus on co-ordinating information operations (IO) across the region.
"For this exercise, one of the goals is to show the rest of the world how the United States and our GCC partners work together and are aligned with common operating procedures," said US Army Lt. Col. Ilya Nemtsov, Eagle Resolve 23 lead IO planner.
"We are able to show how we face common threats together through information," he said.
Critical security partner
US and regional militaries have trained together on numerous occasions in recent months, each time refining their skills and interoperability to better counter the rapidly evolving threat from weaponised drones.
In mid-March, the United States and Saudi Arabia completed their first joint counter-drone exercise at a new military testing centre in Riyadh, according to CENTCOM.
The "Red Sands" exercise was the first of its kind between the two militaries.
The counter-drone drills involved live-fire exercises and allowed for studying complex threats and identifying weaknesses in other areas to counter drone activities, CENTCOM commander Gen. Michael "Erik" Kurilla said March 23.
The exercise was an important way for the United States to show continued commitment to Saudi Arabia, Melissa Horvath, a non-resident senior fellow at the Middle East Institute (MEI), told Al-Arabiya.
It also allows the United States to build regional co-operation among Middle East allies in ways that go beyond traditional security assistance programmes such as foreign military sales, she said.
Since 1951, when the United States and Saudi Arabia entered into their first formal defence pact (the Mutual Defence Assistance Agreement), the United States has remained a critical security partner for Saudi Arabia.
"The United States and Saudi Arabia have a common interest in preserving the stability, security and prosperity of the Gulf region," according to a US State Department Bureau of Near Eastern Affairs fact sheet issued in May 2022.
"A stronger US-Saudi security relationship serves both parties, and ultimately, regional stability," MEI senior fellows Kevin Donegan and Bilal Y. Saab wrote for Defense One on April 5.
"For Washington, a Saudi Arabia that can defend itself, is capable of operating with US forces, and can provide meaningful contributions to regional security is in the US national interest," they said.
"A more capable Saudi Arabia also frees the United States to put more military resources in the Indo-Pacific and European theatres," they added.
"For Saudi Arabia, the United States is the only country that can help Riyadh achieve its defence restructuring goals and pull other regional partners into any sort of effective regional defence coalition."