United States and Gulf Co-operation Council (GCC) militaries have been moving fast to develop and hone tactics to counter the unmanned aerial vehicles (UAVs), widely known as drones, that undermine security in the Gulf region.
US and regional militaries have trained together on numerous occasions in recent months, each time refining their skills and interoperability to better counter the rapidly evolving threat from weaponised drones.
Many of the UAV attacks carried out by Iran's proxies and allies in the Middle East and Ukraine have been forensically linked to Iran, though the Islamic Republic has attempted to hide its role in the manufacture and export of drones.
Debris from the scenes of UAV attacks, including the September 2019 attacks on the kingdom's Abqaiq and Khurais oil installations, link Iran to these incidents.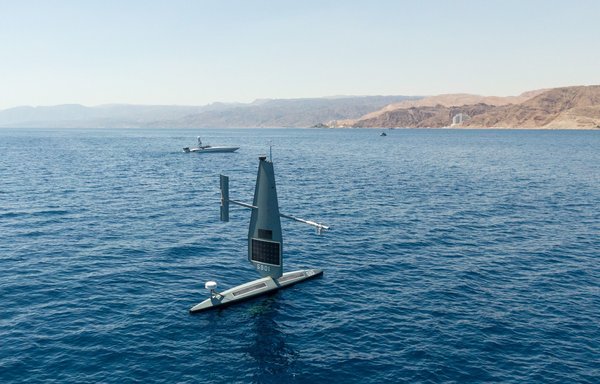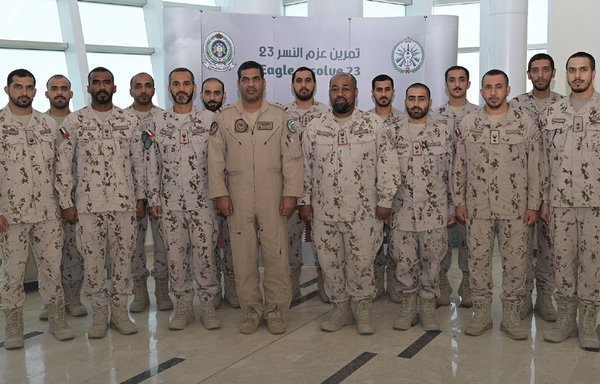 As weaponised drones of various types are used more commonly in attacks across the region, multilateral military training has expanded to address counter-UAV tactics.
In mid-March, the United States and Saudi Arabia completed their first joint counter-drone exercise at a new military testing centre in Riyadh, according to the US military's Central Command (CENTCOM).
The "Red Sands" exercise was the first of its kind between the two militaries.
Counter-drone manoeuvres involved live-fire exercises, CENTCOM commander Gen. Michael "Erik" Kurilla said March 23.
Participants studied complex threats, such as those from UAVs, and identified weaknesses in other areas to help them better counter drone activities.
Exercise Eagle Resolve 23, which kicked off May 28 in Saudi Arabia -- with US, Saudi and other GCC partner nations participating -- also gives a prominent role to countering UAVs.
Eagle Resolve is a combined joint all-domain exercise which improves interoperability on land, in the air, at sea, in space and in cyberspace, enhancing the ability to respond to contingencies, CENTCOM said.
The long-standing exercise strengthens collective US-Saudi and GCC readiness and contributes to regional stability, it added.
The exercise is designed to develop and employ a Combined Joint Task Force capable of responding to the complexity of regional threats by developing a regional approach for Integrated Air and Missile Defence (IAMD).
Eagle Resolve 23 integrates many military assets and missions, including a live fire event involving ground-based air defense assets and live flying aircraft against unmanned aerial systems (UAS).
Culture of innovation
In a sign of the importance it is placing on emerging technology, CENTCOM in October appointed the first Chief Technology Officer in its history, Schuyler Moore, who has been driving innovation across the command.
Moore is accelerating the implementation of new technology and new ideas and encouraging creativity across all echelons, including counter-drone experimentation, CENTCOM said.
In a further sign of its focus on this technology, the US Navy's 5th Fleet in December conducted a first-of-its-kind unmanned and artificial intelligence event in Bahrain, Digital Horizon, that involved 17 industry partners.
The event included 15 advanced systems, 10 of which operated in the Middle East for the first time.
The US Navy's Task Force 59 led industry partners during phased evolutions ashore and at sea to advance fleet efforts that will enhance regional maritime awareness.
Task Force 59 -- the first US Navy task force of its kind -- was established in September 2021 to rapidly integrate new unmanned systems and artificial intelligence into US naval operations across the Middle East.
Since its launch, the task force has operated a suite of new unmanned systems from regional hubs in Bahrain and Aqaba, Jordan, among them the MANTAS Devil Ray T-38 unmanned surface vessel.
It regularly trains and operates with maritime partners to accelerate the integration of cutting-edge unmanned technology into daily operations.
"The pace of innovation throughout Digital Horizon was unbelievable," said Task Force 59 commander Capt. Michael Brasseur.
"We pushed beyond technological boundaries and discovered new capabilities for maritime domain awareness to enhance our ability to see above, on and below the water."
Brasseur is an expert in maritime robotics, and his staff includes experienced operators with region-specific expertise, including directors for unmanned systems; unmanned exercises; task force integration; cyber, AI and space.
During Digital Horizon, Task Force 59 leveraged artificial intelligence to create an interface on one screen that displayed data from multiple unmanned systems in Task Force 59's Robotics Operations Centre.
The task force also launched a UAV from US Coast Guard Cutter Emlen Tunnell -- a first -- and enhanced Task Force 59's ability to create a mesh network for unmanned systems to relay imagery to command centres ashore and at sea.
Over the past year, Task Force 59 has operated unmanned surface vessels in regional waters for more than 25,000 hours, which equates to 12 years of nine-to-five testing five days a week.
The US Army's Task Force 39, a ground-based innovation force established in November 2022, also is focused on countering the threat of small UAS and developing innovative solutions to security challenges.
Task Force 99, based in Qatar, operates in the air domain, with a fleet of unmanned aircraft that will "detect and defeat threats to our systems, and to our partners", said Kurilla.