China and Russia are bolstering their presence in Africa to tap its rich natural resources, analysts say, as United Nations (UN) agencies warn that the world's poorest countries face accumulating and crippling debts.
"One out of every three major infrastructure projects in Africa is built by Chinese state-owned enterprises," said Paul Nantulya of the Africa Centre for Strategic Studies, an academic institution within the US Department of Defence.
"One out of every five is financed by a Chinese policy bank."
Russia, a key arms exporter to Africa, is making its own forays into the continent including through mining projects granted to the Wagner Group -- a private mercenary force led by Russian businessman Yevgeny Prigozhin.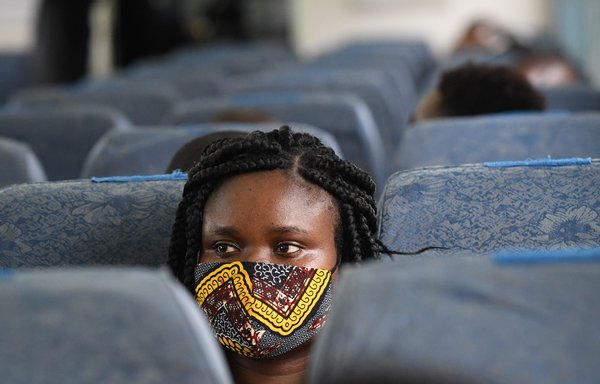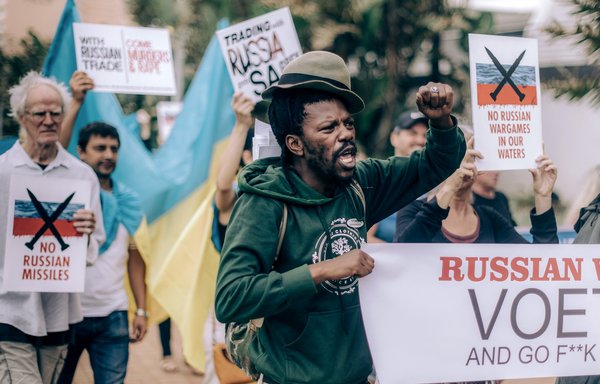 At a UN-sponsored summit in Qatar of the Least Developed Countries this month, leaders condemned the treatment of their nations.
In Africa, China and Russia have been investing heavily in infrastructure.
But it mostly amounts to a "debt trap", warned Anna Borshchevskaya of the Washington Institute think tank. "China offers loans for expensive infrastructure projects, but they typically fail."
"When the countries can't pay the loans, China then takes control over strategic assets of a country," she said.
'Be wary of shiny deals'
Projects led by China in Africa include the Standard Gauge Railway linking the Kenyan port city of Mombasa to the Rift Valley, which cost $5 billion and was financed 90% by Beijing.
It is Kenya's biggest infrastructure project since independence and was opened in 2017. China is Kenya's second-largest lender after the World Bank.
In December, Tanzania signed a $2.2 billion contract with a Chinese company to build the final section of a railway line aimed at linking the country's main port with its western neighbours.
Some China-funded projects have been profitable and sustainable, but the real benefit is to Beijing, with maintenance contracts that can run up to 99 years, said Nantulya.
Chinese-funded projects are "designed to absorb Chinese labour", he said, which means they do not do much to reduce unemployment in Africa -- although some governments insist on a quota for their own citizens.
During a January visit to Senegal, US Treasury Secretary Janet Yellen presented the benefits of a new "mutually beneficial" US economic strategy towards Africa.
"Countries need to be wary of shiny deals that may be opaque and ultimately fail to actually benefit the people they were purportedly designed to help," Yellen said, alluding to China.
"This can leave countries with a legacy of debt, diverted resources and environmental destruction."
US Secretary of State Antony Blinken on Thursday (March 16) travelled to Niger, a key military base for Western forces to battle extremists in the troubled Sahel region, where he was expected to announce more US support for Niger.
The United States built and operates "Air Base 201" in the centre of the desert country, which is used to launch drones for attacks and surveillance on extremists.
Speaking Wednesday on a visit to Ethiopia, where he met with the leadership of the African Union (AU), Blinken said his trip to the two countries was part of President Joe Biden's pledge to be "all in on Africa, and all in with Africa".
"That means the United States is committed to deep, responsive and genuine partnerships on the continent," Blinken said.
AU-led negotiations, backed by US diplomats, brought about a November 2022 ceasefire that has largely ended the brutal two-year Tigray war in Ethiopia.
Investments lack transparency
African countries owe huge sums to Western nations too, said Tetteh Hormeku of the Ghana-based African Trade Network, speaking at the Doha summit.
"About 50% of our debt is owed to Western commercial bond markets and multilateral agencies," he said, noting, however, that Chinese investments lack transparency compared with those from the West, which face greater scrutiny at home.
Russia too has been expanding its involvement in Africa through mining projects won by the Wagner Group, which is also fighting in Russia's war in Ukraine.
Lithuania on Tuesday labelled the mercenary group a "terrorist organisation" for its activity in Ukraine.
The US Treasury has designated the Wagner Group as a "transnational criminal organisation", and in January accused it of "committing widespread human rights abuses and extorting natural resources" in African countries.
The European Union in February announced new sanctions on the group for "human rights abuses" in the CAR, Mali, Sudan and Ukraine.
Wagner Group mercenaries have racked up abuses in Syria as well, taking part in looting, killings and rape, and are accused of war crimes in hot spots around the world.
Environmental impact
Analysts decried the environmental impact of Chinese and Russian projects on African countries.
"China is the world's top emitter of greenhouse gasses which contribute to climate change" and its Belt and Road Initiative (BRI) -- also known as One Belt, One Road (OBOR) -- "still finances coal-fired power plants abroad", Borshchevskaya said.
"Russia's mining projects ... have resulted, according to reports, in high levels of toxic metal compounds, pollution of groundwater resources, soil and vegetation," she added.
In Liberia, these impacts are "grave", said Davestus James, director of Liberia's Centre for Peace Building and Democracy, on the sidelines of the Doha summit.
Liberians have become "victims of their own resources", he added.