BEIJING -- On the first anniversary of Russia's invasion of Ukraine, China has insinuated itself into the conversation with a new position paper on the conflict, proposing itself as a "neutral" mediator capable of bringing an end to the war.
China's 12-point document released Friday (February 24) mostly reiterates Beijing's existing standpoint on the conflict, while portraying the pro-Kremlin country as a neutral party and urging the two sides to enter into peace negotiations.
Timed to coincide with the anniversary of the invasion, the paper calls for all parties to "support Russia and Ukraine in working in the same direction and resuming direct dialogue as quickly as possible".
It also makes clear its opposition not only to the use of nuclear weapons but to the threat of deploying them, after Russian President Vladimir Putin threatened to use Moscow's atomic arsenal in the conflict.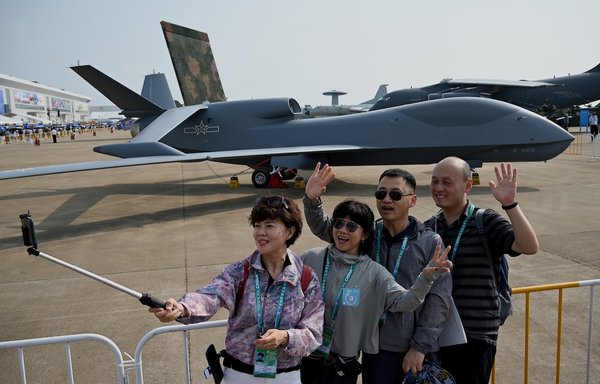 The document's first point is that "the sovereignty, independence and territorial integrity of all countries must be effectively upheld".
But China has consistently refused to expand upon how that relates to the specifics of the Ukraine war, which was triggered when Moscow's forces invaded their neighbour.
US President Joe Biden's national security adviser Jake Sullivan said his first reaction to the paper was that "it could stop at point one".
"Ukraine wasn't attacking Russia. NATO wasn't attacking Russia. The United States wasn't attacking Russia," he said.
The war "could end tomorrow if Russia stopped attacking Ukraine and withdrew its forces", he told CNN.
Define 'neutrality'
While China has defended Ukraine's "full sovereignty", it has failed to condemn Russia for its invasion of its neighbour, repeated Russian propaganda and disinformation about the war, and staunchly opposed Western economic sanctions that aim to curb the Kremlin's ability to fund its war operation.
Beijing's claim to neutrality has been questioned by the United States and other Ukrainian allies, with Russia and China describing their bilateral relationship as having "no limits" just weeks before the invasion.
"On the proposals and the points presented by China, first of all: China doesn't have much credibility because they have not been able to condemn the illegal invasion of Ukraine," NATO chief Jens Stoltenberg told reporters in Tallinn, Estonia, on Friday.
"And they also signed just days before the invasion an agreement... on a limitless partnership with Russia," he said.
German President Frank-Walter Steinmeier said that while "every constructive suggestion that brings us closer on the path to a just peace is highly welcome... whether global power China wants to play such a constructive role is still doubtful".
China should "not just speak with Moscow but also with Kyiv", he added.
On Wednesday, top Chinese diplomat Wang Yi conferred on the war with Putin and Russian Foreign Minister Sergey Lavrov in Moscow.
Both sides said they touched on political ways to end the conflict, with Russia welcoming what it called China's "balanced position".
But while the United Nations (UN) on Thursday voted overwhelmingly to demand Russia "immediately" and "unconditionally" withdraw its troops from Ukraine, China abstained from the vote.
At a news conference in Beijing Friday, Ukrainian and European Union (EU) diplomats urged China to do more to press Russia to end the conflict.
EU Ambassador to China Jorge Toledo said Beijing has a "special responsibility" as a permanent member of the UN Security Council to uphold peace.
"Whether this is compatible with neutrality, I'm not sure; it depends on what neutrality means," he said.
China's position paper also said all parties should "abandon the Cold War mentality", a consistent rallying cry of Chinese diplomacy.
In a veiled criticism of NATO, the paper affirms that "the security of a region should not be achieved by strengthening or expanding military blocs", and that "the legitimate security interests and concerns of all countries must be taken seriously".
This position is also seen as a cover to protect China's ambitions in Taiwan.
Beijing considers self-ruled, democratic Taiwan a part of its territory, to be taken one day -- by force if necessary -- and the island lives under the constant fear of a Chinese invasion.
Arming Russia
Since Russian tanks rolled over the border into Ukraine, China has offered Putin diplomatic and financial support but refrained from overt military involvement or sending lethal arms.
Washington contends that might be about to change, voicing concerns that China could be planning to supply Russia with weapons.
A recent report that Russia is in talks with a Chinese drone maker to supply it with self-explosive drones that could be deployed in Ukraine further undermines Beijing's supposedly "neutral" stance.
German magazine Der Spiegel reported Friday that it has seen information indicating that Russia's military is negotiating with Chinese drone manufacturer Xi'an Bingo Intelligent Aviation Technology to produce self-explosive drones for Moscow on a large scale.
The Chinese manufacturer, the report said, has agreed to build and test 100 ZT-180 prototype drones before delivering them to Russia by April 2023.
Each of the drones is reportedly able to carry 35–50kg of explosives.
It said the drone is similar to Iran's Shaheed-136, with which Russia has launched countless attacks on Ukraine.
As a further step, Bingo is reportedly planning to send Russia components and know-how for Moscow to manufacture up to 100 drones a month.