Helicopter-borne US troops working with the Syrian Democratic Forces (SDF) on Saturday (February 18) captured an "Islamic State of Iraq and Syria" (ISIS) provincial official in Syria, the US military said.
The ISIS official, identified as "Batar", was "involved in planning attacks on SDF-guarded detention centres and manufacturing improvised explosive devices", the US military's Central Command (CENTCOM) said.
"Extensive planning went into this operation to ensure its successful execution," it said.
The capture came a day after a senior ISIS leader in northeastern Syria, identified as Hamza al-Homsi, was killed in a separate US/SDF helicopter raid.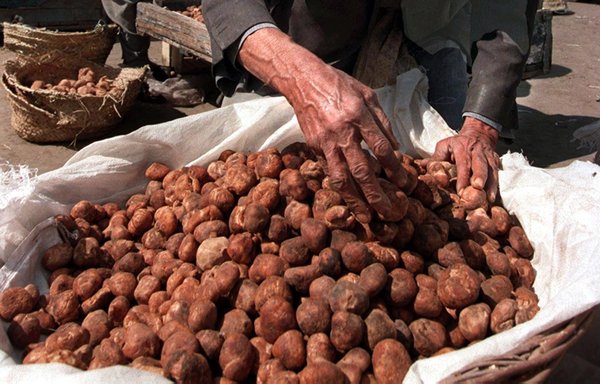 Al-Homsi "oversaw the group's deadly terrorist network in eastern Syria", CENTCOM said.
Four US service members and one working dog were wounded in that raid in an explosion and are receiving treatment in a US medical facility in Iraq.
US forces killed two ISIS "officials" during a December 11 helicopter raid in eastern Syria, and carried out two raids in October that killed three ISIS leaders and wounded an associate.
Deadly ambush blamed on ISIS
On Friday, 68 people were killed in an ambush as they hunted for truffles in the desert east of Homs and at a checkpoint in an attack that has been blamed on ISIS -- the deadliest such incident in more than a year.
"A total of 61 civilians and seven soldiers have been killed in the attack," said Syrian Observatory for Human Rights head Rami Abdel Rahman.
The Observatory said the attack was carried out by extremists on motorcycles who opened fire on the truffle hunters and on a regime-manned checkpoint.
It said ISIS was taking advantage of the annual harvest of the desert fungus delicacy, which generally runs from February to April, to carry out attacks in remote locations.
ISIS did not immediately claim the attack on its usual channels.
There has been a string of suspected ISIS attacks and killings in the Syrian desert in recent days, the Observatory said.
On Saturday, 16 people, most of them civilians, were killed in a similar attack targeting truffle foragers in the same area, the Observatory said.
Dozens of others were kidnapped in the attack, it said, adding that 25 of them were released on Friday but the fate of the others remains unknown.
In April 2021, ISIS launched a similar attack on truffle hunters, abducting 19 people, mostly civilians, in eastern rural Hama province.
The United Nations has said that despite setbacks, the extremist group has "maintained its ability to launch attacks at a steady pace".
It estimates ISIS maintains between 6,000 and 10,000 fighters inside Iraq and Syria, exploiting the porous border area and concentrating mainly in rural areas.
But the once powerful extremist group has lost its ability to operate a global network from Syria, analysts said, and after the consecutive deaths of its leaders, its "brand" has struggled to remain relevant.