The Iranian regime's use of oppression, tyranny and arbitrary executions against domestic opponents of its policies has been widely emulated by its proxies, who operate in concert with the Islamic Revolutionary Guard Corps (IRGC).
"The exercise of oppression and murders by the IRGC began with the first moments of the so-called Islamic Revolution," Middle East Centre for Regional and Strategic Studies researcher Fathi al-Sayyed told Al-Mashareq.
The ruling regime has continued to carry out "arbitrary liquidations of opposition figures and systematic kidnappings of diplomats", he said.
Inside Iranian prisons and detention facilities, "executions take place regularly without proper judicial procedures or real defence lawyers", he added.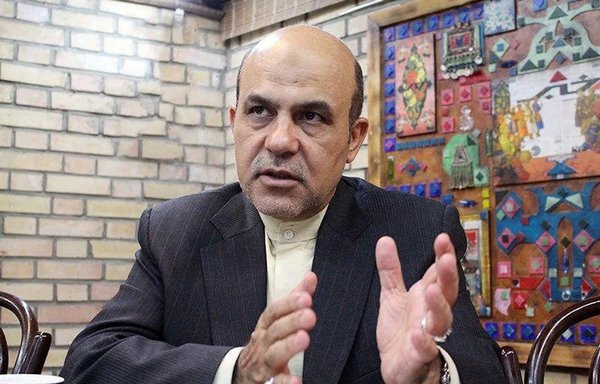 "They even came up with different types of punishment," al-Sayyed said, "inventing a tool for severing fingers and carrying out hangings on a crane installed at public squares."
"Things went as far as allowing the relatives of a victim to hang the defendant themselves under the protection of security forces," he added.
Iran's Islamic Penal Code provides for various corporal punishments amounting to torture, including amputation, flogging, blinding, crucifixion and stoning, Amnesty International said in a July 29 report.
The law states that for certain types of theft, those convicted shall "have four fingers on their right hands completely cut off so that only the palm of their hands and their thumbs are left", it said.
Instilling fear among civilians
In other countries where the IRGC and its proxies operate, such as Yemen, Syria and Lebanon, similar tactics of oppression have been used against opponents to instill fear into local populations and maintain control over them.
But in each place, Iranian proxies have a particular hallmark, al-Sayyed said.
"In Yemen, for example, the Houthis carry out executions in public squares," he said. "In Lebanon, opposition figures are either kidnapped or assassinated."
"As for Syria, Hizbullah's intervention in the conflict initially fuelled the situation when its elements fired directly at protesters early in the uprising."
Today, he added, thousands remain missing and unaccounted for in parts of Syria under the control of the Syrian regime and Iranian proxy Hizbullah.
"Iran even pursues opposition figures overseas via its intelligence officers or local operatives," al-Sayyed said.
In June 2020, for example, a Norwegian-Iranian man was convicted of espionage and attempted murder in Denmark on behalf of Iran.
The defendant was convicted of "complicity in an assassination attempt" in connection with the planned September 2018 assassination of an Iranian exile "on the orders and under the instructions of the Iranian intelligence service", according to the indictment.
Exporting oppression
In addition to "exporting the revolution", the IRGC has sought to export "the dictatorship and oppression which it exercises against its own people to other countries", Iranian affairs researcher Sheyar Turko told Al-Mashareq.
This is evident in areas where it has installed its military proxies, he said, including Iraq, Syria, Lebanon and Yemen.
"There is no respect at all for the law, and the most heinous types of murder, assassination and torture are being committed against all those who are opposed to the policies of the IRGC and its proxies," Turko said.
What the IRGC is doing is similar to the oppression exercised by dictatorships such as Venezuela under Nicolás Maduro and Syria under Bashar al-Assad, he said, adding that "it seems this approach is being followed to keep protests at bay".
"It's no surprise that those who fire rockets at civilians and kill women and children would carry out arbitrary executions on a regular basis without any judicial authority," said Cairo-based Yemeni journalist Mona Mohamed.
"The public executions of nine people in 2021, including a minor who was paralysed before execution from torture, is a disgrace to the Houthis," she told Al-Mashareq.
"This terrorist group is carrying out executions similar to those of the 'Islamic State of Iraq and Syria' (ISIS) by forcing civilians to attend executions at public squares, as was the case in Syria's al-Raqa," she noted.
In some cases, the Houthis have even hanged members of their own group over internal disputes and power struggles.
Since the emergence of Hizbullah in Lebanon, the Iran-backed party "has been engaged in oppression, murder, intimidation, execution and assassination", retired Lebanese army officer Jamil Abu Hamdan told Al-Mashareq.
It seeks to eliminate those opposed to it "whether in the political or military arenas", he said.
"Dozens of people disappeared in suspicious circumstances after they were kidnapped by Hizbullah in areas under its control," he added.
Holding Iran to account
The United States and its allies have been targeting the IRGC's oppression and the crimes perpetrated by its proxies via various means, including sanctions and cracking down on all types of smuggling, Abu Hamdan said.
In sanctions announced January 23, the United States moved to hold the Iranian regime to account for its human rights abuses, in co-ordination with the United Kingdom and European Union (EU).
Ten Iranian individuals and one entity were blacklisted, along with four senior IRGC commanders who have been co-ordinating the Iranian regime's crackdown at the national and provincial levels.
The move also targeted "a key economic pillar of the IRGC, which funds much of the regime's brutal suppression", the US Treasury said in a statement.
It was the ninth round of US sanctions to target those responsible for the crackdown on peaceful protesters in Iran and for limiting access to the internet.