Five years after scoring a definitive victory over the "Islamic State of Iraq and Syria" (ISIS), with international coalition backing, Iraq is still facing the challenge of uprooting extremist ideology.
Since declaring the defeat of ISIS in December 2017, Iraqi authorities have been focusing their attention on undermining the ideological legacy of the group.
The government has implemented development, rehabilitation and community reintegration plans that have made significant progress in quashing extremist ideology and establishing peace.
But much remains to be done, as thousands of displaced Iraqis are still awaiting rehabilitation, including those who have been repatriated in recent months from al-Hol camp in al-Hasakeh province, Syria.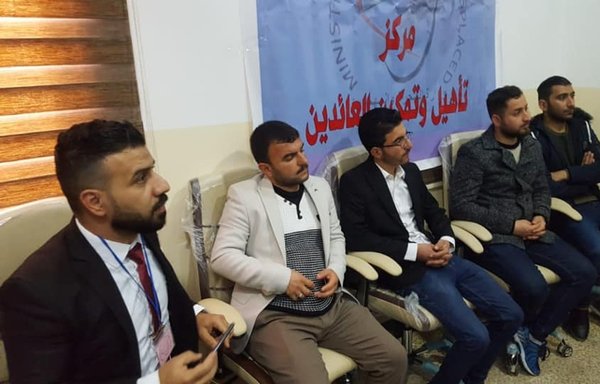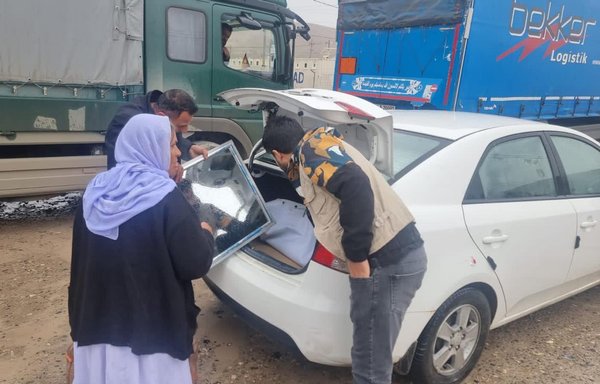 Iraq has implemented various programmes to rebuild infrastructure and improve public services in order to achieve stability in cities where ISIS once held sway.
These include projects supported by international partners to boost service sectors such as health and education, and provide job opportunities for returnees that aim to improve the quality of life.
Government agencies, humanitarian organisations and local peace committees have organised workshops, conferences and community events to establish the values of co-existence and reconciliation and restore strong community bonds.
Psychological support has been offered to thousands of women and children, including the Yazidi victims of ISIS, to develop their coping skills.
The government also seeks to reduce the number of displacement camps via a programme to support the voluntary return of displaced families.
'An Iraq without camps'
Iraqi authorities are addressing the displacement crisis as a matter of priority, as the tough living conditions at camps provide fertile ground for recruitment efforts and may prompt some to embrace extremist ideology.
Approximately 28 camps in Iraq host some 37,000 families.
"The government is determined to dismantle all the remaining displacement camps in the country," said Iraqi Migration and Displacement Deputy Minister Karim al-Nouri.
"What we're seeking to see is an Iraq without camps," he told Al-Mashareq.
"It's part of our national and humanitarian responsibility to bring all the families who were displaced by terrorism back to their homes after providing the necessary facilities and creating the suitable conditions for ending the crisis."
All camps must be closed in order to restore "normal conditions" and prevent ISIS from using them for recruitment and as incubators for its ideology, he said.
Many Iraqi citizens returning from al-Hol camp have attended a rehabilitation programme that included basic education and care services for children, and mental health and treatment for mothers and senior citizens.
Rehabilitation treatment includes support to understand and manage the impact of various types of trauma, including lingering fears.
Al-Hol families rehabilitated
"Al-Jadaa camp in southern Mosul is today working on rehabilitating all those returning from al-Hol camp," said Saeed al-Jayashi, strategic affairs adviser at the Iraqi National Security Advisory.
"Most of the returnees are children and women," he told Al-Mashareq.
"They aren't terrorists, but victims in need of care and support because of the horrors they have been through while being displaced and during their long stay at the camp, which regularly witnesses terrorist activities," he said.
"We continue to work on repatriating our citizens and rescuing them from ISIS attempts to harm or indoctrinate them and to turn them into a major threat to our national security," he added.
More than 650 families, out of a total of about 1,000 families who had been repatriated from al-Hol since mid-2021, have been rehabilitated to date, he said.
They have returned to their hometowns in Anbar, Ninawa and Salaheddine provinces, where they were welcomed and accepted by local residents.
ISIS has lost public sympathy and support "as a result of its heinous practices against unarmed civilians", security analyst Safaa al-Aasam told Al-Mashareq.
The crimes it has committed have repulsed Iraqis and driven them to renounce the group's ideology and "the deviant behaviours" of its elements, he said.
But it is still necessary to continue with the programmes and operations that curb the group's ability to create incubators and to indoctrinate a new generation of youth with its twisted ideology, he warned.