US and Israeli forces on Thursday (January 26) concluded Juniper Oak 23.2, a weeklong, live-fire exercise that took place in both Israel and the Mediterranean Sea.
Approximately 6,400 US troops and 1,100 members of Israel Defence Forces (IDF) participated, making it the largest US-Israel partnered exercise in history, according to US Central Command (CENTCOM).
While this was the first iteration of Juniper Oak, it joins the long-standing "Juniper" series of drills that the United States and Israel have conducted for more than 20 years.
"It's the largest and most significant exercise we have engaged in together and is intended to demonstrate that the US commitment to Israel's security is ironclad and enduring," Pentagon spokesman Air Force Brig. Gen. Pat Ryder said in a news briefing following the start of the exercises.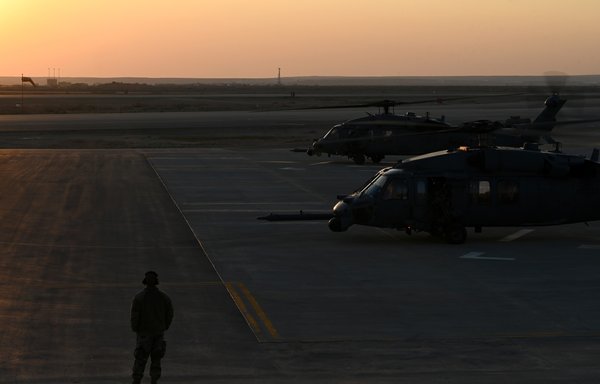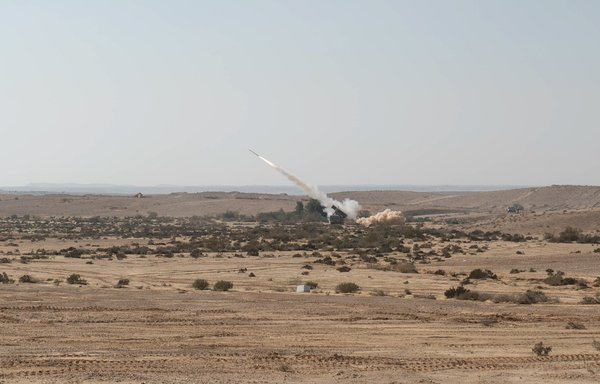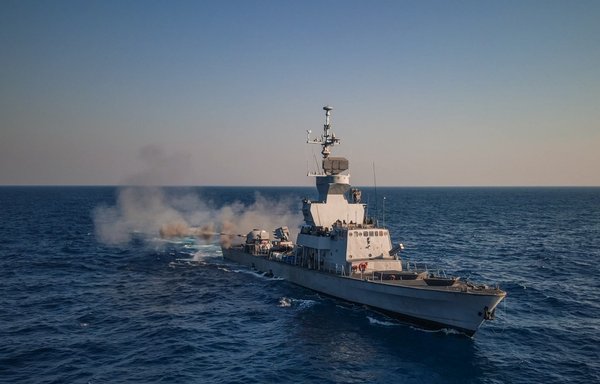 Throughout the week-long engagement, more than 140 aircraft, 12 naval vessels, High Mobility Artillery Rocket Systems (HIMARS), and multiple-launch rocket systems were used.
This served to increase the two countries' ability to "interoperate on land, in the air, at sea, in space and in cyberspace", Ryder said.
"This exercise is focused on interoperability and strengthening our security relationship in terms of working together," he said. "As evidenced by … most recently, the counter-ISIS ['Islamic State of Iraq and Syria'] campaign, the ability to pull air forces together seamlessly and operate in a way that is going to be effective is vital."
"This is one aspect of that, although the exercise is obviously more than just about airpower," he added.
Juniper Oak 23.2 integrated US and Israeli fifth generation fighter assets and the USS George H.W. Bush Carrier Strike Group (CSG), which has been operating throughout the Mediterranean since August, according to CENTCOM.
Participants exercised US and Israeli command and control capabilities, air operations in maritime surface warfare, and combat search and rescue abilities.
It also involved rescue and refueling aircraft during a long-range large force exercise that included a live fire drill with more than 140 aircraft -- including B-52s, F-35s, F-15s, F-16s, F/A-18s, AC-130 and AH-64s.
US and Israeli partners worked together to enhance interoperability on electronic attacks, suppression of enemy air defences, strike co-ordination and reconnaissance, and air interdiction.
'Incredibly ambitious'
CENTCOM Commander Gen. Michael "Erik" Kurilla hailed the exercises as a success.
"Today the partnership between CENTCOM and the IDF is stronger and continues to grow," he said in a statement Thursday. "Our partnership is a key pillar of our commitment to expanding regional security co-operation."
"We at CENTCOM will take the lessons learned from Exercise Juniper Oak and share and incorporate them with all our partners across the CENTCOM region," Kurilla added.
Joint forces were expected to use 180,000 pounds (81,647kg) of live munitions in the drills, a senior US defence official told NBC News on Monday.
US and Israeli military officials said Juniper Oak 23.2 was not focused on a single threat but rather on the interoperability of US and Israeli forces.
The joint training strives to counter "a variety of regional threats", the IDF tweeted on Monday.
A senior US defence official told reporters that the drill was aimed at showing adversaries that Washington is not too distracted by Russia's invasion of Ukraine and threats from China to mobilise a large military force.
Israel and the Gulf countries share concerns about Iran, which supports militant groups around the Middle East.
"The lessons learned during these exercises are exportable to our partners across the region," Kurilla said in an earlier statement Monday.
"These kinds of exercises -- which CENTCOM routinely conducts with our partners -- develop interoperability between military forces, increase military capabilities, and are important to the security and stability of the region," he added.
Only a handful of militaries in the world can handle the level of joint co-ordination demonstrated by the exercises, according to Jonathan Lord, senior fellow at the Centre for a New American Security, a Washington-based think-tank.
"We're seeing forces -- air, land, sea and space and cyber -- co-operate in real time in operations," he told Stars and Stripes.
"For one military force to engage in all those components is already incredibly impressive," Lord added. "The fact that we're doing it in co-ordination with a partner, it's incredibly ambitious."