The presence in Syria of the notoriously brutal Russian general Aleksandr Chaiko and his ilk in positions of military and political leadership will impede any solution or diplomatic endeavour Russia may seek to pursue, analysts say.
This is because the international community will categorically refuse to deal with war criminals or sit with them at any negotiation table, they told Al-Mashareq.
Col. Gen. Chaiko's presence in Syria is sure to further complicate matters, they said, due to his failure to direct the negotiations between the Kurdish forces and Turkey, and between the Kurds and the Syrian regime.
Chaiko led Russian troops in Syria from September 2019 until at least September 2020, gaining notoriety for his crimes against Syrian civilians.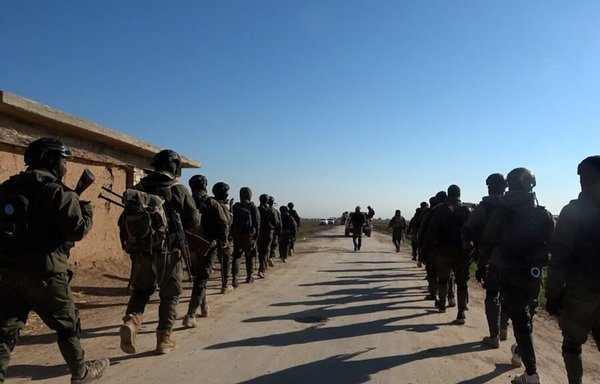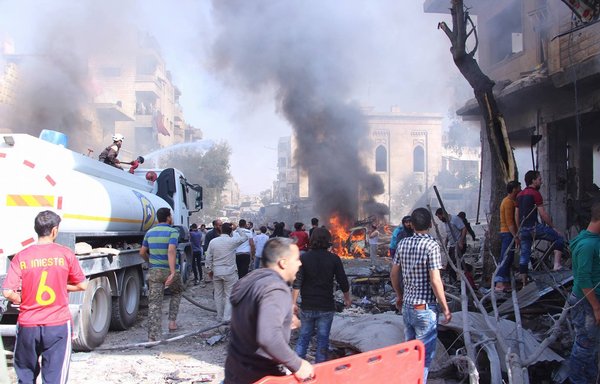 "By sending Col. Gen. Aleksandr Chaiko once again to Syria, Russian President Vladimir Putin is further complicating the situation," Syrian journalist Mohammed Abdul Rahman told Al-Mashareq.
At this juncture, he explained, actual diplomacy and quiet politics are needed "to save what can be saved of what is left of Syrian cities and the Syrian people, and to put an end to the bloodshed that has been going on for more than a decade".
But Putin's decision to send Chaiko back to Syria makes this unlikely to happen, he said, noting that the presence of the man "responsible for the killing and displacement of tens of thousands of Syrians is no longer acceptable in Syria".
"It is as if Putin is using him and his crimes to threaten those who would oppose [Putin's] political and military desires."
Little trust for Chaiko
Chaiko's visits to areas controlled by the Syrian Democratic Forces (SDF) are meant first to "achieve a breakthrough in the negotiations between the Syrian regime and the SDF", Asayesh (Kurdish internal security) official Adnan Azadi said.
They also are directed at finding a solution to the Turkish threats, he told Al-Mashareq.
Despite Chaiko's efforts, however, the situation remains the same, he said, "and no progress has been made with either portfolio, not even one step".
In fact, the positions declared by the Syrian regime and Turkey are becoming more and more hardened, he said, "as if what is sought is an end to the existence of the SDF and Autonomous Administration-held areas, and nothing more".
The political leadership in areas governed by the Kurdish administration "does not trust the Russian general one bit", he said, but it continues to attend the meetings "so it won't be said that it rejected the solution".
The Kurdish leadership also seeks to prevent the region from entering into new destructive wars, having not fully recovered from the war against the "Islamic State of Iraq and Syria" (ISIS), he said.
Chaiko is not trusted primarily because of his history of brutality towards Syrian civilians, and, more recently, the Ukrainian people, Azadi said.
His military achievements cannot be attributed to his intelligence but rather the massacres he committed, he added, noting that in the end, the Syrian people "will not trust those who have spilled Syrian blood".
He said that despite all the massacres ISIS carried out in the region and all the destruction that resulted from the battles to oust the group, "Russia has not provided the region and civilians with even one water tank".
"On the contrary, it has helped the Syrian regime forces and allied militias tighten the siege and continue the shelling and sniping operations and pursue any civilian who tries to escape" the hellish situation they are in, he said.
As long as Russia continues to be the main supporter of the Syrian regime, he said, Russia's war policy, executed by Chaiko, could translate into the Syrian regime being pushed to retake areas governed by the Kurdish administration.
These areas may yet "experience the atrocities that many Syrian regions are continuing to experience", he cautioned.
No war criminals at table
"Diplomatic relations between countries, especially in times of war and crisis, must be managed by experienced politicians or diplomats close to the decision-makers," said Cairo University international relations professor Mohieddin Ghanem.
Yet Putin "not only appointed one of his notorious generals, Chaiko, as the negotiator in Syria, he also surrounded himself with a number of people similar to Chaiko to make decisions in hot spots in Syria and Ukraine", he told Al-Mashareq.
"This is what will impede any diplomatic efforts that Putin might try to make in the coming period," he stressed.
The Russian president therefore "must convince the international community of his good intentions by removing suspicious individuals from his inner circle and excluding them from the negotiation teams", he said.
If this does not happen, he warned, "failure will be certain in any negotiations that may take place".