The George H.W. Bush Carrier Strike Group, which is now operating in the Mediterranean Sea amidst persistent threats from Russia and Iran, is poised to aerial refuel coalition aircraft at a moment's notice.
The Bush Carrier Group began participating in NATO manoeuvres in the Atlantic and the Mediterranean Sea in November, taking part in drills alongside carriers from France, Italy and the United Kingdom (UK).
The group includes the USS George H.W. Bush, the most modern Nimitz-class super carrier of the US Navy, guided missile cruiser USS Leyte Gulf and guided missile destroyers USS Farragut and USS Truxtun.
It includes the most robust air wing in the US Navy, complete with F/A-18E/F fighter jets, electronic attack aircraft and attack helicopters.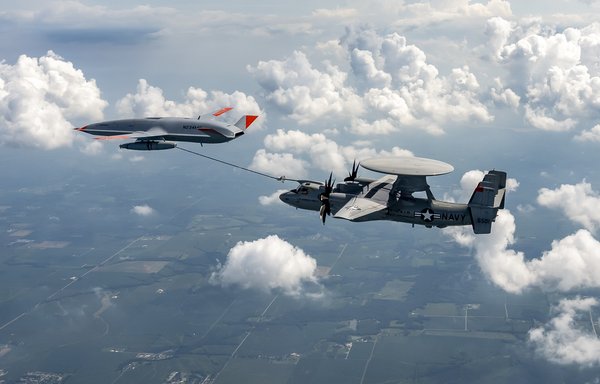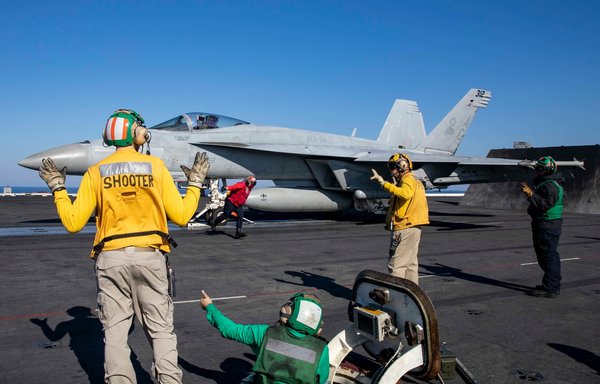 The carrier group, alongside the US Air Force, brings unparalleled refueling capabilities for its aircraft and those of allies, enabling them to fly great distances beyond their given fuel range.
One such capability involves using F/A-18E/F Super Hornet fighter jets from the carrier's air wing to refuel other aircraft.
The Super Hornet can be equipped with an aerial refueling system or "buddy store" capable of containing a total of 13 tonnes of fuel on the aircraft.
The UK's F-35Bs, deployed from the HMS Queen Elizabeth, conducted an air-to-air refueling from a US Navy F/A-18E Super Hornet for the first time in October 2021.
The prototype for the Navy's MQ-25 Stingray unmanned refueling tanker is now aboard the George H.W. Bush after completing its first carrier test in December 2021.
The unmanned aircraft has already performed overland tests refueling an F/A-18F Super Hornet, an E-2D Advanced Hawkeye and an F-35C Lightning II Joint Strike Fighter.
Designed primarily to aerial refueling capability, the MQ-25 also provides intelligence, surveillance and reconnaissance capability, leveraging state-of-the-art communications links with command and control systems, according to the Navy.
The MQ-25A is scheduled to achieve initial operational capability in 2025, with 72 air vehicles expected to be procured.
Unparalleled refueling
The Bush Carrier Group's refueling capabilities are supplemented by those of other service branches.
The US Air Force is estimated to have between 450 and 500 sole-purpose refueling tankers.
The KC-46 Pegasus, for example, can notably refuel about 97% of aircraft flown during US Transportation Command missions, according to Air Mobility Command.
The Pegasus is able to refuel large aircraft, such as B-52 Stratofortresses and C-17 Globemasters, as well as smaller aircraft such as F-16 fighter jets.
It is capable as well of refueling allied aircraft, as it demonstrated for the first time in April 2022 when it refueled Spanish EF-18 Hornets.
"The US military's ability to promptly project power over intercontinental distances and sustain operations at theater scales is one of its most significant advantages," said a 2021 Hudson Institute report titled "Resilient Aerial Refueling: Safeguarding the US Military's Global Reach".
"Aerial refueling is arguably the most important contributor to this uniquely American capability," it noted.