Like most of his peers, the 25-year-old former Fatemiyoun Division fighter did not complete his education as the Syrian conflict roiled his hometown of Deir Ezzor, and eventually forced him to flee the area.
But after Syrian regime forces and allied militias took control of the area, the young man, who goes by the pseudonym Mustafa al-Laheeb, thought he had a chance at employment and stability.
"The regime sent delegates to the areas where the displaced residents of Deir Ezzor and Albu Kamal were residing to convince them to return voluntarily," he told Al-Mashareq.
"They promised that security forces would no longer harass them or force them into [mandatory] military service," he said.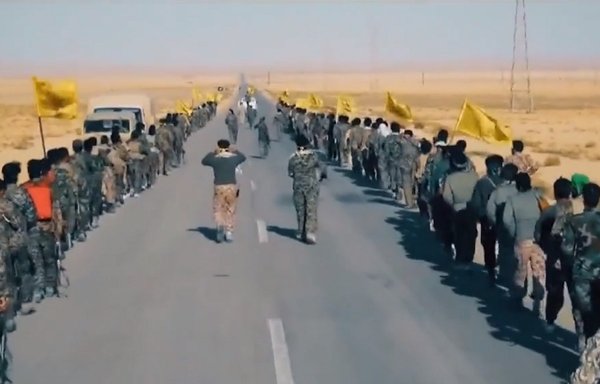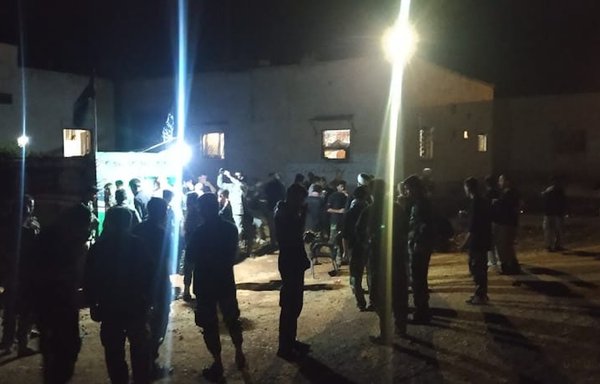 The delegates promised to provide jobs for young Syrians, he said, adding that this turned out to be an empty promise, as the youth were still pursued by the regime's security forces for military service upon their return.
Around the same time, al-Laheeb said, militias affiliated with the Islamic Revolutionary Guard Corps (IRGC) began to approach young people, asking them to join and promising them high salaries and immunity from the regime.
Rifts within the militia
"I joined the Fatemiyoun militia about a year and a half ago, with the understanding that I would spend my working hours in the vicinity of Deir Ezzor to be close to my family, similar to most young people who joined," he said.
Though the Fatemiyoun Division had vowed to deploy Syrian militia elements to posts near their areas of residence, "we were sent to different areas of the Badiya (eastern desert)", al-Laheeb said.
"Our posts were close to dangerous roads used by convoys carrying cargo such as fuel, which would be occasionally attacked by terrorists, exposing us to danger and causing injuries or even death," he added.
Within the Fatemiyoun Division, he soon realised, Syrians are considered third-class elements, while the Lebanese and Afghans in the militia's ranks are treated as first- and second-class elements, respectively.
Additionally, he learned that Syrian militia elements were prohibited from entering areas controlled and secured by the Fatemiyoun Division, where only Lebanese and Afghan elements were allowed.
Religious ceremonies held by Afghan elements were absolutely off limits to Syrian elements, he said, noting that this, and other discriminatory practices, caused rifts within the militia.
Al-Laheeb said that as a prerequisite for acceptance into the militia, he and his family were forced to take cultural and religious courses that were coercive and sectarian in nature.
His children were forced to take scouting and religious courses, he said, noting that through this type of religious and cultural indoctrination, "the people of Deir Ezzor were subjected to extortion to change their sect".
Minors and young adults in particular are force fed the Fatemiyoun ideology, he said, and the doctrine of Wilayat al-Faqih (Guardianship of the Jurist), which calls for allegiance to Iranian leader Ali Khamenei.
IRGC influence in Deir Ezzor
The Deir Ezzor area is not controlled by the Syrian regime at all, despite the displays of the Syrian flag and portraits of Syrian President Bashar al-Assad that can be seen at many checkpoints, said al-Laheeb.
Rather, it is controlled by the IRGC, he said, and the existence of some Syrian regime checkpoints is "nothing but a cover for the presence of these militias".
At the time of his recruitment, he said, the Fatemiyoun Division told him he would make $150 a month, and would be provided food and medical care. But he made only $40, he said, with payment at times delayed for three months.
Food was distributed only every three months or on religious occasions, he added, and was conditional to attending the militia's religious ceremonies.
When he became fully aware of the falsehood of the Fatemiyoun Division's promises, al-Laheeb said, he sought the help of an influential member of a local tribe, who mediated his resignation and eventual departure from the militia.