BEIRUT -- Since 2021, pro-Iran militias have seized more than 1,900 plots of land in parts of Syria near the Lebanese border, where Hizbullah strike forces are stationed, a new report says.
In a July 11 report, the Syrian Observatory for Human Rights said non-Syrian Iran-aligned armed groups have purchased more than 640 plots of land in and around Zabadani in rural Damascus, adjacent to the Lebanese border.
They also have purchased some 720 plots in the vicinity of the border village of Tufail in Lebanon's eastern Bekaa Valley, the Observatory said.
"Hizbullah's acquisition of land in al-Qalamoun, al-Qusayr and other towns near the Syrian-Lebanese border is not new," said Hadi al-Abdullah, a Syrian journalist and activist based in al-Qusayr.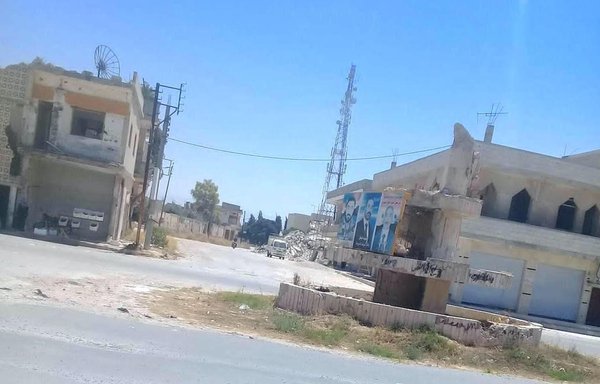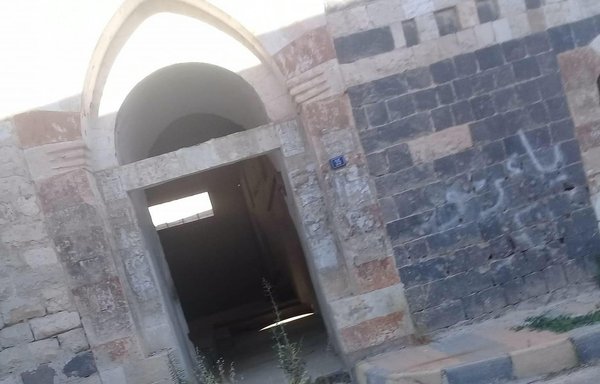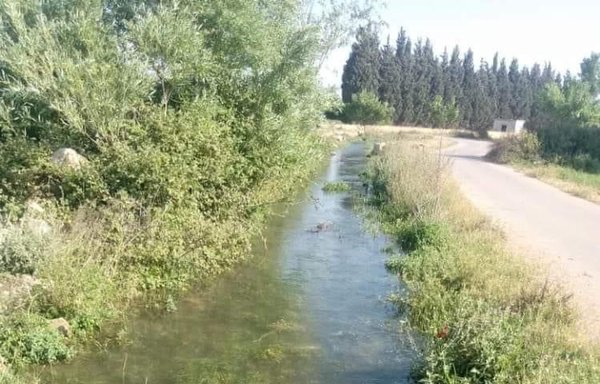 This has been happening since the Iran-backed party entered the Syrian conflict in support of the Syrian regime of Bashar al-Assad, he told Al-Mashareq.
It was clear that Hizbullah's objective in entering the al-Qusayr battle in 2013 was to expel the original inhabitants and replace them, with regime support, with residents more favourably disposed to the regime and Hizbullah, he said.
"Hizbullah emptied al-Qusayr of its residents, expelling me, my family and my relatives from our homes and orchards," al-Abdullah said. "Only a few residents remain."
Al-Abdullah, who covered the al-Qusayr battle as a field reporter, warned of Hizbullah's intention to change the demographic composition of al-Qalamoun and al-Qusayr throughout his coverage.
"We receive daily information about property acquisitions by Hizbullah, Iranian militias and Iranian officials, who purchase land, homes and resorts in al-Qalamoun for use as summer residences," he said.
Intimidation tactics
Property acquisition by the Islamic Revolutionary Guard Corps' Quds Force (IRGC-QF) and Hizbullah also has extended to Damascus, al-Abdullah said.
Owners who refuse to sell their property to these newcomers have been intimidated, he added, sometimes by deliberately set fires on streets or in shops.
These elements have reportedly burned down property registration offices, as well, in an attempt to erase the names of true owners from the deeds, he said, enabling pro-Iran and Hizbullah militiamen to live in these properties.
Hizbullah "has real control over Zabadani and the surrounding villages and towns", Zabadani-based activist Hala Youssef told Al-Mashareq.
The Iran-backed party has a security headquarters in Zabadani, situated in the hills near the border with Lebanon, she said, and "now owns a third of the destroyed city and a significant portion of the best lands".
The city's few remaining residents work in the fields for meagre wages, she said, and some returnees have been pressured into cultivating cannabis, as part of farming operations sponsored by Hizbullah in areas it controls.
"Since its takeover of the city, Hizbullah has been buying the homes of people who left Zabadani at low prices through intermediaries affiliated with the regime, who facilitate the sales," Youssef said.
She said Hizbullah "is currently deceiving those who refuse to sell their property" by sending local intermediaries to obtain property deeds.
As for the party's wealthy members, Youssef said, they buy houses and villas in the Damascus province village of Bloudan, and hire the families who still live there to serve and protect them.
These buildings are "in ruins, and it seems that Hizbullah is looking to reap huge profits in the event that reconstruction takes place", she said.
Oteib, another area in the Zabadani mountains under Hizbullah control, is one of the most beautiful places in the area, Youssef said.
Hizbullah turned Nabi Habeel, a former Druze shrine, into a husseiniya for Shia pilgrims, she said.
Property acquisition
A Shia Hizbullah opponent from Lebanon's Bekaa Valley, who asked that his name be withheld, said Hizbullah "was the main element used for defending the Syrian regime, with direct Iranian support".
It "carried out massacres in Syrian cities and villages in Aleppo, Damascus, al-Jazeera, Sweida, Jabal al-Druze and areas on the Lebanese-Syrian border, such as Zabadani and al-Qusayr, and displaced defenseless residents", he said.
Since then, he told Al-Mashareq, Hizbullah has been buying up land and houses destroyed in the shelling from local residents at low prices, with the apparent intention of effecting demographic change in strategic areas.
The party is continuing to acquire properties in border areas such as Zabadani that were deliberately demolished by Hizbullah, he said, and whose residents were displaced during the fighting.
"Hizbullah also took control, through acquisition and by force, of properties in Sarghaya, Yabroud, Qara and Asal al-Ward after displacing their residents and killing many of them for refusing to co-operate," he said.
The party now owns most of the land and houses in the border town of Tufail, which lies in Lebanon's eastern mountain range in an area surrounded by Syrian territory, he added.
Depleted of its original residents, who were displaced by the party's systematic destruction, Tufail has become notorious for drug trafficking, he said, and Hizbullah has built drug factories in the area.
"Syria was emptied of its original inhabitants in favour of a mercenary population, and the decision to do so was made by Iran and Hizbullah," he said.