Naval forces from Lebanon and the United States are at the midpoint of Resolute Union 2022, a two-week maritime exercise that kicked off in Lebanon on July 12.
The annual exercise focuses on maritime security operations, mine countermeasures and explosive ordnance disposal, the US Navy said.
"For 22 years, the Resolute Union exercises have built collaboration between our armed forces and ensured the LAF (Lebanese Armed Forces) are prepared to carry out their mission," said US Ambassador to Lebanon Dorothy C. Shea.
"Despite all the challenges facing the LAF this year in the context of Lebanon's economic crisis, they have shown extraordinary commitment and the United States will continue to offer our full support to all their efforts."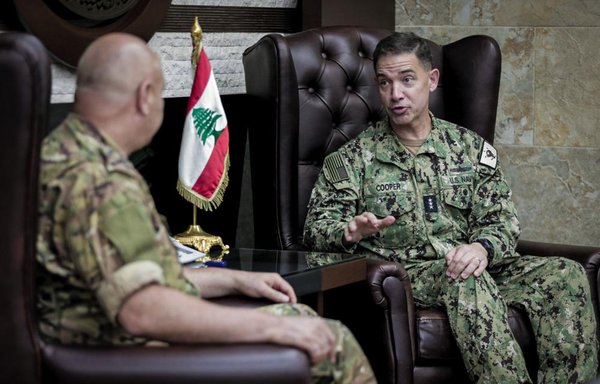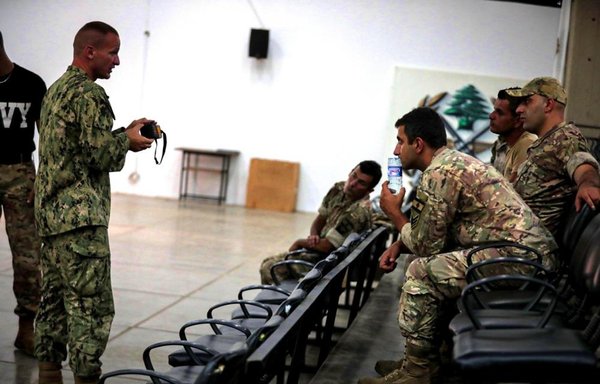 Units from the Lebanese army engineering and navy commando regiments are participating in the drill, along with members of Lebanon's Directorate of Civil-Military Co-operation.
Approximately 60 personnel from the US Navy, Marine Corps, Army and Coast Guard are participating.
"This is an excellent opportunity to work with our highly capable Lebanese partners and strengthen our relationship," said Vice Adm. Brad Cooper, commander of the Bahrain-based US Naval Forces Central Command.
"Working together enhances regional security and stability," said Cooper, who also commands 5th Fleet and the multi-national Combined Maritime Forces.
LAF Commander Gen. Joseph Aoun received Cooper and a US delegation, including Shea, in his Yarzeh office on July 12, the National News Agency reported.
Discussions touched on bilateral co-operation between the armies of both countries, especially regarding the development of the capabilities of the Lebanese army naval forces, the news agency said.
Such exercises reflect the growing interest in the security of the Lebanese regional and economic waters, observers said.
There is also considerable interest in strengthening the capabilities of the Lebanese Navy to carry out its duties of combating smuggling and human trafficking, they said.
US support for Lebanese military
Sources in the Lebanese Army Command said the international support provided to the country's military institution is very important amid the ongoing economic and political crisis.
International support for the Lebanese army affirms the widespread confidence in its performance and also the need to enhance its capabilities, observers said.
The international community has been investing in the Lebanese military for years, and the United States has been a key donor.
The United States provided $120 million in 2021 to support the Lebanese military's operations and capabilities -- an increase of $15 million over the previous year.
Last year, the United States also provided $59 million as a reimbursement to the LAF for security expenses incurred in 2018.
The United States also provides the Lebanese military with periodic logistical assistance, a military source said, to enhance the army's capabilities in responding to external threats.