IDLIB -- A US drone strike on the edge of Idlib city in northwestern Syria on Monday (June 27) killed a Yemeni leader of al-Qaeda affiliated Hurras al-Deen, the US military and the Syrian Observatory for Human Rights said.
The strike, carried out just before midnight Monday on the eastern edge of the city of Idlib, killed a man described as a leader of Hurras al-Deen.
"Abu Hamzah al-Yemeni was travelling alone on a motorcycle at the time of the strike," US Central Command (US CENTCOM) said in a statement.
According to the Observatory, al-Yemeni was killed in an unmanned aerial vehicle (UAV) strike on the road between Idlib city and the town of Qaminas.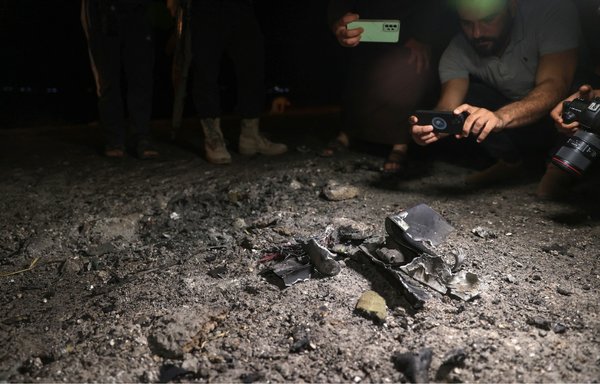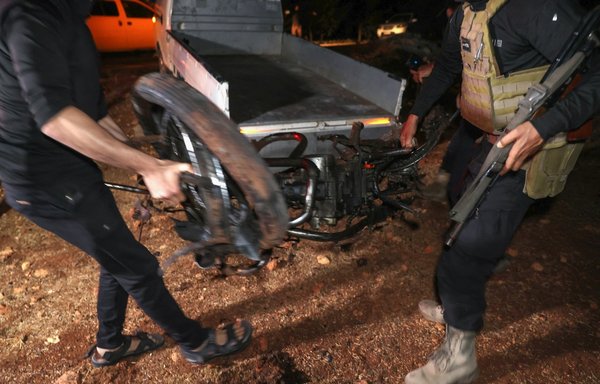 "Al Qaeda-aligned militants use Syria as a safe haven to co-ordinate with their external affiliates and plan operations outside of Syria," US CENTCOM said.
"The removal of this senior leader will disrupt al-Qaeda's ability to carry out attacks against US citizens, our partners, and innocent civilians around the world," it added.
The Observatory said the strike was the second attempt to neutralise al-Yemeni.
The Hurras al-Deen leader was known to be active in Syria and in Iraq, and had begun to expand the group's operations outside the region, according to the Wall Street Journal.
Military officials had been tracking his movements for a period of time, it said.
A coalition strike previously targeted al-Yemeni's vehicle on the Idlib-Binnish road on September 20, the Observatory said, killing his driver.
An AFP correspondent in Idlib said that elements of Tahrir al-Sham, a rival extremist alliance that dominates the area, gathered at the scene of the strike shortly after it happened and took away al-Yemeni's charred remains.
The remains were taken to an Idlib hospital, the Observatory said, confirming that al-Yemeni is dead.
Tahrir al-Sham's leadership includes many ex-members of al-Qaeda's former Syria franchise.
Hurras al-Deen is a relatively small but powerful armed group led by al-Qaeda loyalists. It is estimated to have 2,000 to 2,500 fighters, according to the United Nations.
The United States designated Hurras al-Deen as a terror group in 2019.
Operations targeting terrorists
Monday's strike was the second US operation in June to target a senior extremist in Syria.
US-led international coalition forces captured Hani Ahmed al-Kurdi, a senior "Islamic State of Iraq and Syria" (ISIS) bomb maker, during a pre-dawn raid in Aleppo province on June 16.
The coalition described al-Kurdi as "an experienced bomb maker and operational facilitator who became one of the top leaders of ISIS's Syrian branch".
It said Syrian Democratic Forces (SDF) members were involved in "the careful and confidential preparation of the military operation".
On February 3, top ISIS leader Abu Ibrahim al-Hashimi al-Qurashi blew himself up, along with members of his own family, during a US Special Forces operation near the Idlib town of Atme.
Though Tahrir al-Sham largely controls Iblib province, which it governs via its so-called "salvation government", it said it did not know that al-Qurashi had been holed up in the area.
This admission revealed the state of chaos and lawlessness that prevails in Idlib, observer said, and exposes Tahrir al-Sham's governance as a charade.