Less than 10 days after an Islamic Revolutionary Guard Corps Quds Force (IRGC-QF) officer was assassinated outside his home in Tehran, another IRGC-QF colonel died Monday (May 30) under mysterious circumstances.
Col. Ali Esmailzadeh died "in an accident in his residence" in Karaj, some 35km west of Tehran, according to a Friday report by state-run IRNA, which quoted an unnamed official.
Investigations into Esmailzadeh's death are under way, the news site said, without giving further details.
Iran International, an Iran-focused expatriate media outlet, first reported the colonel's suspicious death on Thursday.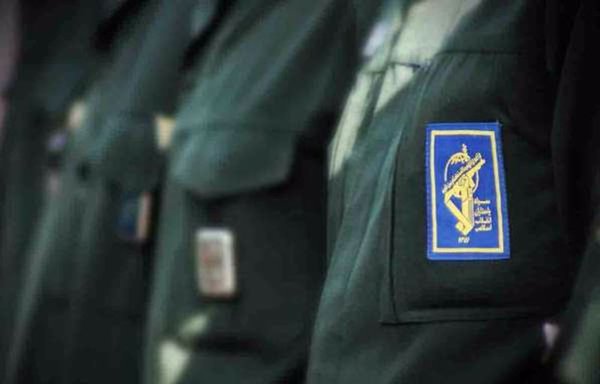 The report said the colonel, who was a commander of the IRGC-QF's shadowy Unit 840 -- which is active in Syria -- was possibly assassinated by the Iranian regime for "espionage".
Other reports linked Esmailzadeh's death to that of slain IRGC officer Hassan Sayyad-Khodai, who also served as a Unit 840 commander and was a close colleague of Esmailzadeh's.
Iran on Monday vowed to avenge the death of Khodai, 50, who was gunned down by assailants on motorcycles outside his home in east Tehran on May 22.
Khodai's assassination was the highest-profile killing inside Iran since the November 2020 murder of top nuclear scientist Mohsen Fakhrizadeh.
According to an unnamed source, Esmailzadeh was directly involved in Khodai's assassination, Iran International reported.
This appears to be the reason for Esmailzadeh's liquidation, it said, in a report that was republished by multiple expatriate media outlets.
IRGC-aligned media claim 'suicide'
A few IRGC-affiliated media outlets reported the death as a "suicide", while other IRGC-aligned and state-owned outlets said Esmailzadeh had fallen to his death from his home's balcony.
IRGC-affiliated Tasnim News published a short report in which it attributed Esmailzadeh's death to falling from his "unsecured balcony", although it deleted the report shortly thereafter.
Within a few hours, all reports about the colonel's suspicious death had been wiped from IRGC-aligned media.
Meanwhile, IRNA denied reports of assassination or espionage published by foreign-based Persian media outlets.
State-run media have introduced both Esmailzadeh and Khodai as "[Zainab] Shrine defenders", which is code for IRGC-QF elements active in Syria.
Also in the past week, an IRGC engineer was killed in a drone attack on Iran's Parchin nuclear site.
Fingerprints of the Islamic Republic
The fingerprints of the Islamic Republic are visible in a number of previous deaths, analysts said, noting that a few dozen IRGC-QF officers have died in Iran and overseas over the past 25 years, some under suspicious circumstances.
As loyalty to Iranian leader Ali Khamenei is critical for survival within the IRGC, those suspected of espionage, critical of Khamenei, or proven disloyal to the Islamic Republic in any way, are likely to be assassinated, they said.
Other suspicious deaths of IRGC officials have been linked to money laundering and systemic corruption within the "mafia-like" Quds Force, with leaked audio files and documents routinely demonstrating the extent of this activity.
A portion of the money the IRGC-QF makes from corrupt deals and smuggling is regularly paid to Khamenei's office, experts said.
Should such payments be delayed or not paid in full, they added, there is a strong possibility the regime will move to punish the offenders.