In the wake of escalated terrorist attacks in Egypt's North Sinai region, journalists stress the key role the media can play in eliminating extremist ideology, especially among the youth.
That role is complementary to the security campaigns the armed forces, in collaboration with local tribes, have been waging against the "Islamic State of Iraq and Syria" (ISIS)'s Egypt affiliate, Wilayat Sinai.
In a May 19 statement, Egypt's Interior Ministry said security forces stationed at a police checkpoint in the area of al-Tloul in North Sinai confronted a militant wearing an explosive belt and killed him in a shootout, Al-Monitor reported.
A machine gun with 112 rounds and two grenades were found in his possession.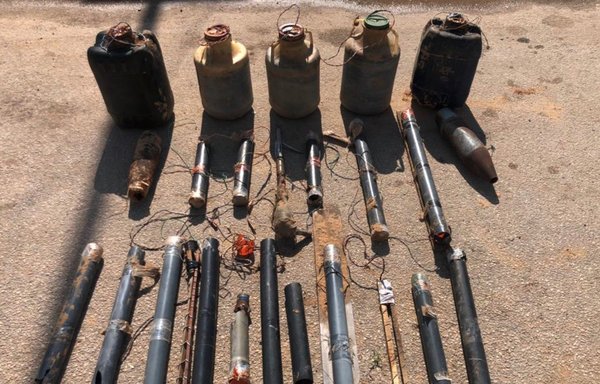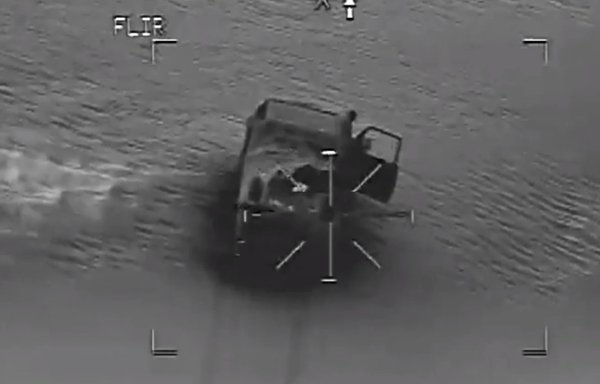 On May 11, a group of armed men attacked a military checkpoint in Sinai, killing five soldiers.
And on May 8, ISIS claimed responsibility for an attack the previous evening that killed 11 Egyptian soldiers in Sinai.
Five other soldiers were injured in a firefight as they tried to prevent the attack on a checkpoint at a water pumping station on the eastern bank of the Suez Canal.
In response to the escalating attacks in Sinai, Egyptian security forces have intensified their crackdown on militants.
On May 11, the armed forces killed 10 ISIS members in separate raids across Sinai, according to Al-Monitor.
Two days later, they announced the killing of 13 militants during an anti-terrorism operation in central and northern Sinai. The army also confiscated 15 automatic weapons and ammunition.
Media role
After the May 7 attack, the Egyptian Journalists Syndicate issued a statement emphasising the importance of the media's role in combating terrorism.
Syndicate head Diaa Rashwan called on all journalists and media workers to confront takfiri and extremist ideologies that lead to terrorism and violence.
Syndicate member and terrorism affairs expert Alsayyed Abdel Fattah told Al-Mashareq the syndicate's stance toward terrorism stems from the basic mission of the press.
The stance heeds the call to confront extremist ideologies "which unfortunately still exist in some areas of Egypt" and are causing the Egyptian army to suffer losses, he said.
The past few years have witnessed a decline in the terror groups' media production after the many losses they suffered at the hands of the Egyptian army, he said.
Even when they do post, their photos and videos are of poor quality, he added.
Therefore, the opportunity is ripe to use the media -- both conventional and social -- to prevent the spread of terrorist and extremist ideas, and highlight the crimes that are committed in Egypt, particularly in North Sinai, he said.
Focusing on social networks is very important, he said, as they are the primary source of news and information for many citizens, especially among the youth.
Holding seminars focused on debunking extremist ideology is equally important, he added.
Counter-terrorism efforts continue
"The battle against terrorism is not over yet, as some terror groups continue to operate in Egypt, Iraq and Syria," said journalist Rasha Mohammed, a member of the Journalists Syndicate who works for a Cairo-based Iraqi-owned satellite channel.
She said every journalist and newsroom must focus on covering these operations in ways that would reach all citizens.
Remaining terrorists still pose a threat that must be eliminated, she said, noting that the current situation requires co-operation among Arab media professionals "to form a front to combat terrorism and eradicate it once and for all".
Combatting terrorism without engaging media and journalism tools is inadequate, said Egyptian security expert and military analyst Maj. Gen. (ret.) Abdel Karim Ahmed.
Extremists use social media to promote their "distorted religious interpretations" to attract like-minded people and recruit elements all over the world, he said.
Using the same tools would be the best way the media could counter terrorist and takfiri ideologies, he added.
Arab media in general, and the Egyptian media in particular, have recently "achieved important gains in the battle against terrorism and halting the spread of extremist ideas", he said, stressing the need to maintain that momentum.
Ahmed said the North Sinai region is waging its final round of war on terrorism, adding that the extremists who are currently carrying out attacks are "scattered groups hiding in harsh terrain".
It is likely, he said, that the terrorists' recent emergence indicates that they are facing difficulty in moving and in obtaining supplies and logistical support in the face of tighter control by the Egyptian armed forces over border areas.