Iran's export of unmanned aerial vehicles (UAVs) to its proxies in Iraq has drawn the ire of Iraq's neighbours, who have been attacked by weaponised drones from Iraqi soil, and from Iraqi officials, who are fed up with Iran's interference.
Iran's Islamic Revolutionary Guard Corps (IRGC) has been suppling its Iraqi proxies with dozens of drones since at least 2019, after previously supplying them to the Houthis in Yemen and Lebanese Hizbullah.
Iran's pivot to drone warfare over the years has allowed the IRGC to leverage lower-priced military equipment for its disruptive regional actions, analysts have noted.
Political researcher Abdul Qader al-Nayel told Al-Mashareq that Iran is also helping its regional proxies gain more technical capabilities so they will be able to produce weaponised drones themselves.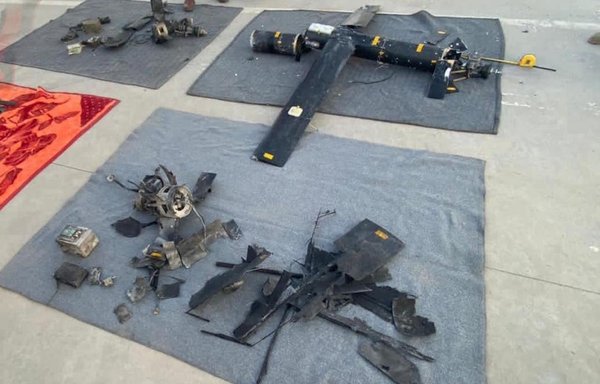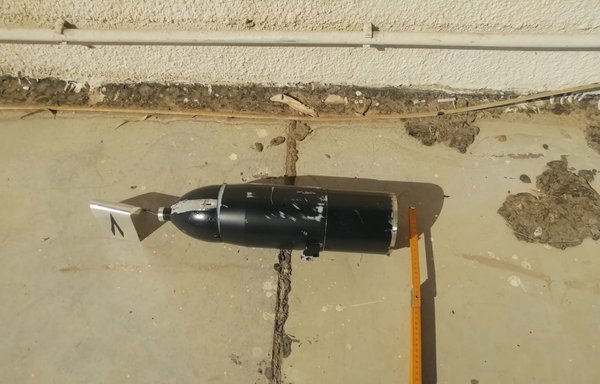 "Iranians provided militiamen with training on how to fly advanced models of their UAVs, and also on manufacturing them with cheap equipment that could be upgraded to fly long distances and carry a heavier payload," al-Nayel said.
Drone training, manufacturing and development operations are taking place at the militias' main base in Jurf al-Sakhr, south of Baghdad, he said.
Militias' drone arsenal
At least four Iraqi militias -- the Badr Organisation, Kataib Hizbullah, Kataib Jund al-Imam and Harakat al-Nujaba -- have demonstrated drone capabilities, according to The Iran Primer.
These militias have several types of drones in their arsenal, including the Yasir, a reconnaissance UAV manufactured by Iran's Aviation Industries Organisation, the Basir-1 and the Oghab-1.
Basir-1 is a surveillance and combat UAV that is similar in specifications to the Iranian Ababil-3, which has a reported range of 100 to 150km and up to four hours of flight time.
Oghab-1, which is manufactured by Iran's Farnas Pasargad Aerospace Industries (IFMAT), has a reported range of 25km and can fly for 45 minutes.
These and other drone types, including Muhajer-6, were displayed during a massive June 26 military parade held by the Badr Organisation, Kataib Hizbullah and Asaib Ahl al-Haq.
But the Badr Organisation claimed as early as 2015 to have a drone arsenal.
In February 2015, a Badr leader in Baghdad said that Iran had provided the militants with UAVs and taught them how to make them.
The militia, "with the help of [Iranian] advisers, now knows how to operate and manufacture drones", he told Reuters.
Litany of attacks
In recent years, "militias have used these UAVs to attack many civilian and military sites inside Iraq, and also have claimed responsibility for similar high-impact attacks on the United Arab Emirates (UAE) and Saudi Arabia," al-Nayel said.
In the past year, at least 10 UAV attacks were carried out in Iraq, including a September 11 attack on Erbil International Airport and another on November 7 that targeted the residence of Iraqi Prime Minister Mustafa Kadhemi.
So far this year, three UAV attacks have been thwarted in Iraq, including an April 8 incident in which a drone was shot down near Ain al-Asad air base in Anbar.
On February 2, Alwiyat al-Waad al-Haq, a shadowy group affiliated with Kataib Hizbullah, claimed responsibility for a UAV attack on Abu Dhabi in the UAE that was reportedly launched from Iraqi soil.
The same group previously claimed responsibility for a January 2021 attack on al-Yamamah Palace and other targets in the Saudi capital, Riyadh.
The hand of Iran
According to numerous reports, parts for some UAVs operated by Iran's proxies in Iraq were smuggled in from Iran and assembled by IRGC experts.
These drones have been used in attacks on Iraqi facilities.
Last June, Iraqi security officials announced the downing of two weaponised drones near the old Rashid camp, south of Baghdad, days after a similar attack targeted Baghdad airport.
The examination of the wreckage revealed that one of the UAVs used for the attack was the Iranian-made Shahed.
Iran-aligned militias in Iraq "do not have the capability to produce UAVs with modern systems and technologies for identifying targets from long distances and striking them", military analyst Majid al-Qaisi told Al-Mashareq.
But Iran has the technological capability to manufacture these drones, he said, adding that drone attacks aim to cause turmoil.
The cost of manufacturing these drones is low, al-Qaisi said. But they are dangerous, he added, as they fly at low altitudes for long periods and can attack specific targets.