CAIRO -- The "Islamic State of Iraq and Syria" (ISIS) on Sunday (May 8) claimed responsibility for an attack the previous evening that killed 11 Egyptian soldiers in the western Sinai peninsula.
Five other soldiers were injured in a firefight as they tried to prevent an attack on a checkpoint at a water pumping station on the eastern bank of the Suez Canal.
"The loyal sons of the nation are still responding to its call with courage and sacrifice, continuing in a unique self-denial and a belief in protecting the nation that will not be shaken," Egypt's President Abdel-Fattah al-Sisi said Saturday.
"I assure you that those treacherous terrorist operations will not undermine the determination of the sons of this nation and its armed forces in uprooting terrorism completely," he said.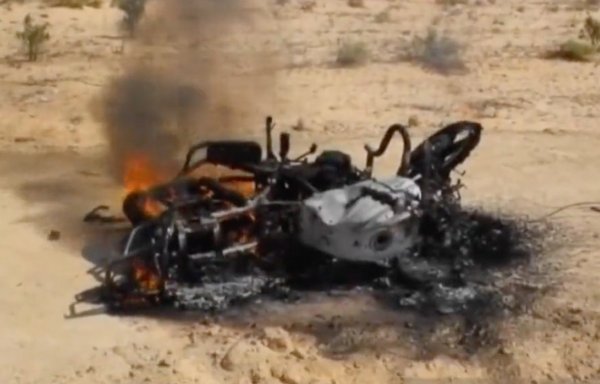 Egyptian armed forces are hunting down the perpetrators of the attack, who are besieged in one of the isolated areas in Sinai, Ahram Online reported.
ISIS claimed the attack on Telegram.
It was the first major attack of its kind in 2022, and the heaviest loss of life the Egyptian army had suffered in years in its long-running campaign in and around Sinai against ISIS and other extremists.
Terrorist attacks in Sinai -- especially in North Sinai province, where they had been concentrated -- have declined since 2013, following massive and successive security and army operations, Ahram Online reported.
Egypt's armed forces launched a major counter-terrorist operation in Sinai in 2018, killing more than 1,000 extremists, according to official figures.
Confronting 'insidious terrorism'
Egypt's Coptic Orthodox Church and Al-Azhar, the nation's top Sunni authority, mourned the victims of Saturday's attack.
"As we condole our nation Egypt in its great loss, we value the great sacrifice these heroes presented and we assert our support to our brave armed forces that counter terrorism always beside the Egyptian police," the Coptic Church said.
In a statement, Al-Azhar said the Egyptian people fully support the armed forces and police in their war against "insidious terrorism".
Qatar, Jordan, the United Arab Emirates (UAE) and other countries in the region issued statements condemning the attack, joined by nations including the United Kingdom, Italy, France, Pakistan, Turkey and the United States.
"For decades, the United States has been and remains Egypt's strong partner in confronting terrorism in the region," US State Department spokesman Ned Price said in a statement.
"We wish to express our profound condolences to the families of those who lost loved ones in this heinous attack."
The Gulf Co-operation Council (GCC), African Union and a European Union (EU) delegation also denounced the attack.
Need for continued vigilance
"These terrorist operations will not defeat the determination of the country and the army to continue uprooting terrorism," al-Sisi pledged on Facebook.
Al-Azhar's Observatory in November warned that ISIS would seek to exploit technological advances to carry out terror attacks and recruit new followers.
Foremost among ISIS's new tools is the use of drones, said the Observatory, which monitors, translates and analyses reports issued by extremist groups, and monitors reports from research centres studying extremism.
"It is necessary to closely monitor the technological developments with regard to the manufacture of drones, [to determine how] they reach these groups," it said.
It also is imperative to keep putting pressure on terror groups through security operations and awareness campaigns, to keep potential victims from falling prey to their deceptive recruitment methods, the Observatory said.