BAGHDAD -- Iraq is building a concrete wall along part of its border with Syria to stop "Islamic State of Iraq and Syria" (ISIS) elements from infiltrating, an Iraqi military source said Sunday (March 27).
In the "first stage" of construction, a wall about "a dozen kilometres long and 3.5 metres high was built in Ninawa province", in the Sinjar area of northwest Iraq, a senior officer told AFP, requesting anonymity.
Sinjar is home to Iraq's Yazidi population. When ISIS overran the area in 2014, its fighters abducted many Yazidi women and girls and took them across the border into Syria.
Iraq, which shares a more than 600km-long border with Syria, seeks to put a stop to the infiltration of ISIS elements into its territory, the source said, without specifying how long the wall would eventually run.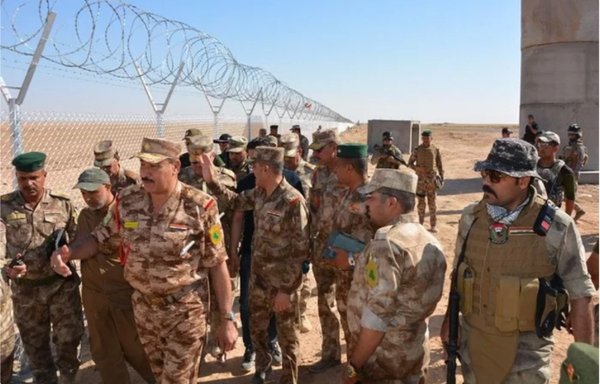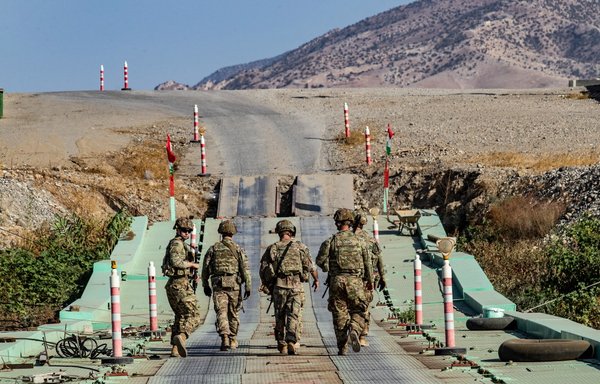 In 2018, Iraq said it had begun building a barbed-wire fence along the Syrian border, equipped with guard posts as well as thermal cameras and remote sensors to detect any movement in the area.
These heightened security measures -- which also included a deep trench and an earthen berm -- proved to be an effective deterrent to border infiltration from Syria, officials said at the time.
The Syrian Observatory for Human Rights said the recent construction was carried out in an area facing the southern al-Hasakeh province town of al-Shaddadi.
Al-Shaddadi is a former ISIS stronghold, and many local residents were forced to flee when the group overran the town during its attempt to create a "caliphate" that included swathes of Iraqi and Syrian territory.
Since its defeat in 2017, ISIS has attempted to retain a presence in the area.
A Syrian Democratic Forces (SDF) Anti-Terror Unit in April 2020 captured an ISIS "emir", named as Mohammed Rashid Diyab, during a raid on a house in al-Shaddadi that was backed by international coalition forces.
In January, ISIS elements attacked a Kurdish-run prison in al-Hasakeh to free fellow extremists, sparking days of clashes that left hundreds dead.
The SDF announced they had fully recaptured the prison on January 26, with US and other foreign forces stepping in to support Kurdish elite units.
Some prisoners are thought to have escaped, perhaps crossing to neighbouring Turkey or Turkish-held territory in Syria's north, the Observatory said.
Iraqi Ministry of Defence spokesman Tahseen al-Khafaji told the Iraqi News Agency Sunday the Joint Operations Command continues to exchange information with neighbouring countries to counter terror threats.
Securing the Iraq-Syria border has included using specialised equipment and smart watch towers, and reinforcing the security sectors with more personnel as well as stronger defence lines, he said.
ISIS "is still active on the Syrian side and occasionally tries to infiltrate the Iraq-Syria border", he said, noting however that Iraq's border security measures have succeeded in reducing the rate of daily attacks by more than half.