Though Iran has long provided its regional proxies with the expertise and equipment to manufacture and operate unmanned aerial vehicles (UAVs), known as drones, these groups are now seeking advanced capabilities, observers said.
"The Islamic Revolutionary Guard Corps (IRGC) is providing its allies in Iraq, Yemen and Lebanon with technical and substantive support for the manufacture of drones as part of a proxy war strategy," said strategy analyst Alaa al-Nashou.
Although some do not have advanced technology and lack accuracy, this low-cost attack method remains "a major security concern", he told Al-Mashareq.
He said the IRGC is training special cells of its affiliated militias on the assembly of UAV parts and technologies smuggled from Iran at "secret factories in Iraq".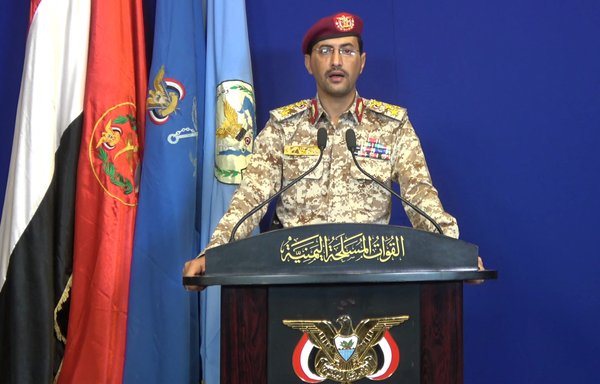 The training includes testing, operating and flying drones towards a target and dropping a bomb on it, or, in the case of "suicide drones", detonating the entire drone after it crashes into its target, al-Nashou said.
"Iran's proxies are seeking the ability to manufacture drones with advanced technological advantages that hinder their detection, and enable them to strike targets with precision, have longer ranges and carry larger explosive payloads," he said.
This is part of Iran's plans to diversify its threats to regional security and strengthen the influence of its proxies, he added.
This strategy will allow Iran's proxies to continue their subversive activities by relying on weapons they manufacture and develop themselves, said.
Long history of attacks
Iran's proxies have a long history of engaging in drone attacks across the region.
In the most recent incident, 16 civilians were injured in Saudi Arabia when the kingdom destroyed a drone the Iran-backed Houthis launched in the direction of King Abdullah Airport in Jazan, the Arab coalition said Monday (February 21).
Twelve civilians were injured by falling debris after the Saudi military blew up a Houthi drone targeting Abha International Airport on February 10.
In January, the Houthis targeted the United Arab Emirates (UAE) with three drone and missile attacks, killing three civilians.
Emirati forces intercepted and destroyed additional "hostile drones" targeting the UAE on February 2, in an attack claimed by a shadowy Iraqi militia linked to Iran calling itself Alwiyat al-Waad al-Haq.
The group is believed to be a front for Kataib Hizbullah.
And Hizbullah chief Hassan Nasrallah on February 16 boasted that his Iran-backed party is now capable of using drones to turn its missiles into precision-guided weapons.
Iran's proxies in Iraq have carried out a number of drone attacks, including on the home of Prime Minister Mustafa Kadhemi in November.
'Readiness' against drones
Iraq has been upgrading its air defence systems to enable the early detection and destruction of UAVs, an Iraqi security official told Al-Mashareq.
Security forces have proven their readiness and effectiveness in stopping many terrorist acts on the ground, he said, but now the focus is on acquiring advanced technology and experience in thwarting air attacks.
This involves locating, jamming and shooting down explosive-laden drones, he said.
Earlier this year, Iraq launched a plan to protect its airspace by installing modern air defence systems capable of detecting all types of aircraft, including UAVs.
In mid-January, Iraqi forces thwarted an attack in which three drones targeted al-Balad air base near Baghdad, a day after rockets were launched at the Green Zone and a number of military areas.
On February 13, a source in the international coalition told Shafaq News Agency that Iraqi defences detected "a number of drones coming from the country's eastern borders".
One of the drones was shot down near Erbil, the source said, adding that the UAVs were "targeting the international coalition's advisory forces in Erbil".
As a precautionary measure, security authorities in Iraq on February 12 announced a ban on the launch and operation of drones of any kind, including commercial UAVs, without prior approval.
IRGC support of proxies
While the drones used by Iran's proxies vary in sophistication, their links to Tehran are undeniable.
The Houthis use advanced drones, such as the Samad-3, that have a range of up to 1,500km, fly at a maximum speed of 250km/h and can carry 18kg of explosives.
Houthi drones have characteristics similar to those manufactured in Iran, including Shahed-129, Muhajir-4 and Mujahid-6 and Ababil, or they are clones of them, with different names.
Last year, the Saudi army displayed photos of the wreckage of a Houthi Qasef UAV, which is virtually identical in design, dimensions and capability to that of the Ababil-T, manufactured by the Iran Aircraft Manufacturing Industries.
The overall findings of investigations at sites targeted by UAVs, including the attack on the Mercer Street tanker off the coast of Oman in July, point to the involvement of Iran and its proxies, analysts said.