BAGHDAD -- The international coalition against the "Islamic State of Iraq and Syria" (ISIS) came under fire Wednesday (January 5) in Iraq and Syria, in the latest of several attacks that the United States blamed on "Iran-backed groups".
No casualties were reported in the attacks on Ain al-Asad air base in Iraq's Anbar province, a US diplomatic base at Baghdad airport and the 'Green Village' base in Kurdish-controlled northeastern Syria.
The surge of attacks targeting bases used by the international coalition comes as Iran and its proxies this week held emotional commemorations marking the second anniversary of the death of Qassem Soleimani and his Iraqi lieutenant.
"These inaccurate and indiscriminate indirect fire attacks pose a serious threat to innocent civilians because of their lack of discrimination," international coalition chief Maj. Gen. John Brennan said in a statement.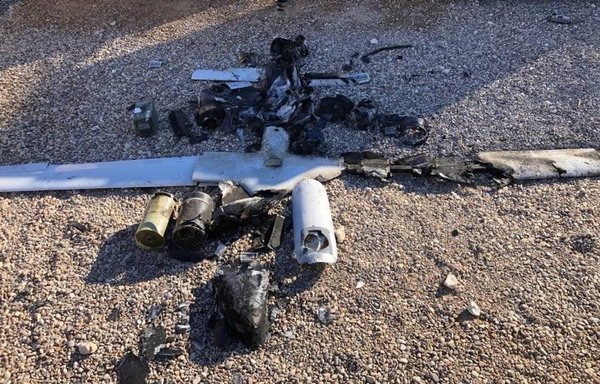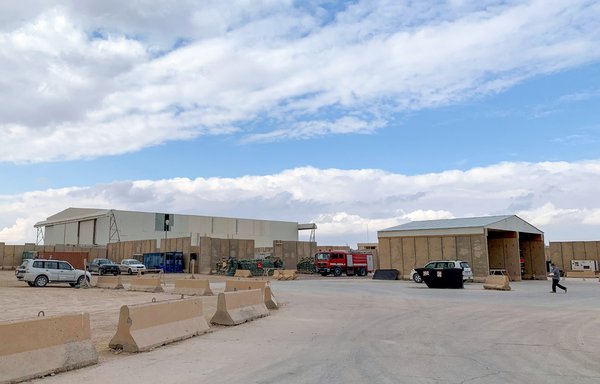 "The coalition reserves the right to defend itself and partner forces against any threat, and will continue to do everything within its power to protect those forces," Brennan said.
"Our coalition continues to see threats against our forces in Iraq and Syria by militia groups that are backed by Iran," he added. "These attacks are a dangerous distraction from our coalition's shared mission to advise, assist and enable partner forces to maintain the enduring defeat of ISIS."
On Wednesday, five rockets landed near Ain al-Asad air base, which is used by international coalition forces.
"We observed five rounds... the closest impact was 2km away," a coalition official said. "No damage, no casualties."
A day earlier, international coalition forces shot down two armed drones that had been targeting Ain al-Asad.
And on Monday, coalition forces shot down two armed drones targeting a compound attached to a US diplomatic base at the Baghdad airport.
Photos showed remains of one of the drones with the message "commanders' revenge operations" written on it, in an apparent reference to Soleimani.
Syria base targeted
In northeastern Syria, "Green Village" -- a Syrian Democratic Forces (SDF) base with a small international coalition advisory presence -- also came under fire on Wednesday.
"Coalition forces were targeted this morning by eight rounds of indirect fire at Green Village," a coalition statement said.
"The attack did not cause any casualties, but several rounds impacted inside the coalition base and caused minor damage."
"Coalition forces, acting on credible and actionable intelligence, responded swiftly and fired six rounds of artillery towards the point of origin of the attack just outside al-Mayadeen," the statement said.
"The Iran-supported malign actors fired on the coalition and SDF from within civilian infrastructure with no regard for civilian safety," it said.
Forces at the base said they also had foiled a Tuesday rocket attack.
The Syrian Observatory for Human Rights said earlier Wednesday that pro-Iran militia fighters fired shells towards a US base in eastern Syria's al-Omar oil field, causing damage but no casualties.
But the coalition said it had not received reports of new attacks.
Pro-Iran factions blamed
In the aftermath of the January 3, 2020, US strike that killed Soleimani and Abu Mahdi al-Muhandis near Baghdad airport, dozens of rockets and roadside bombs have targeted international security, military and diplomatic sites across Iraq.
Hardline pro-Iran factions have been widely blamed for the attacks.
"It remains our working level assumption that these are in fact, Iran-backed groups," Pentagon spokesman John Kirby said following the attacks Wednesday.
"We've been eminently clear with Iran about how seriously we take the safety and security of our people and our mission in Iraq and Syria," Kirby added.
In early December -- on the fourth anniversary of the victory over ISIS -- international coalition troops switched to a training and advisory role, formally concluding their combat mission in Iraq.
The international coalition, made up of forces from more than 80 countries, played a key role in the defeat of ISIS in 2017.
But ISIS remnants still carry out attacks against security forces and civilians.