KUWAIT CITY -- Kuwaiti women will be allowed to enlist in the military in combat roles for the first time after years of having been restricted to civilian roles, the army said Tuesday (October 12).
Defence Minister Hamad Jaber al-Ali al-Sabah said the door had been opened for women to join various combat ranks, including as officers, the Kuwait Armed Forces said in a post on Twitter.
"The time has come for Kuwaiti women to be given the opportunity to enter the Kuwaiti military side by side with their brothers," the minister said in remarks carried by state news agency KUNA.
The ministerial decision enables Kuwaiti women to register for national military service, where applicants will serve in the field of medical and military support in the initial stage, the Kuwait Times reported.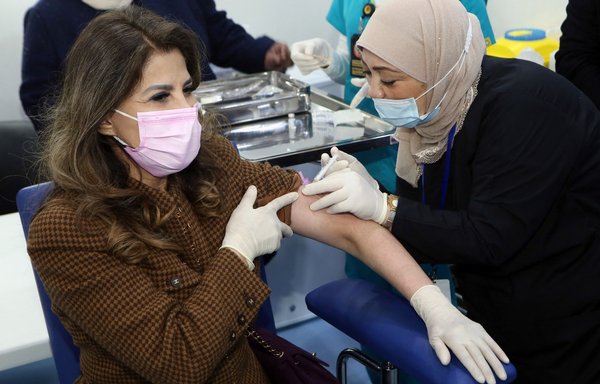 Sheikh Hamad noted that the decision was a reflection of "the competence and dedication of Kuwaiti women in their work by taking on engineering and medical jobs in various sectors of the Ministry of Defence".
He stressed his full confidence in "the ability, possibility and willingness of Kuwaiti women to endure the hardship of working in the army, and that they will succeed in this experience".
He said women "look forward to serving and protecting their country, defending its interests and maintaining its security and stability", the media outlet said.
And he praised women's past and present efforts to serve their country, including during the coronavirus pandemic.
Key role in regional security
Kuwait's military plays a key role in maintaining regional security, with a long-standing strategic relationship with the United States and strong ties with its partners in the Gulf Co-operation Council (GCC).
Kuwait and the United States have a formal defence co-operation agreement, and forces from the two sides have taken part in regular bilateral and multi-lateral military drills which have enhanced their ability to operate together.
US Army Central Command (ARCENT) has a forward headquarters in Kuwait, and approximately 13,500 US troops are based there, primarily at Camp Arifjan and Ali Al Salem Air Base, according to the US State Department.
Kuwait also houses a US Air Force facility and a US Coast Guard training centre, and the United States maintains 2,200 mine-resistant ambush protected (MRAP) vehicles in Kuwait.
"The defence partnership between Kuwait and the United States plays an important role in regional security and stability, and extends to fighting terrorism and deterring external aggression," security analyst Nasser al-Wazzan said.
"Kuwaitis value the US role and commitment to Kuwait's security, and the US establishment's efforts to ensure that the Kuwaiti armed forces are adequately equipped to defend the country," he added.