The US Agency for International Development (USAID) on Monday (August 9) announced an additional $165 million in humanitarian aid to Yemen as the war-ravaged country continues to face what the United Nations (UN) calls the world's worst humanitarian crisis.
Yemen's conflict flared in 2014, when Iran-backed Houthi militias seized the capital Sanaa.
The fighting has so far killed tens of thousands, displaced millions and left some 80% of Yemenis dependent on aid as they grapple with hunger and malnutrition.
"The US is announcing today $165 million in additional humanitarian assistance for Yemen," said Tim Lenderking, US special envoy for Yemen.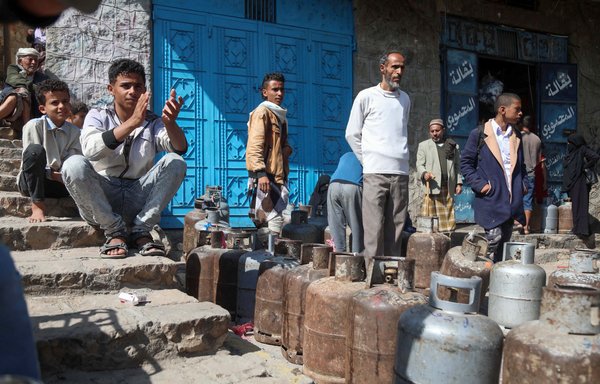 "We believe that taking immediate steps to mitigate the humanitarian crisis and save lives can contribute to progress on the peace process," he told a virtual press conference.
In March 2020, USAID partially suspended its funding to parts of Yemen under Houthi control over concerns about tampering and obstruction by the militia, before resuming it again in March this year.
'Critical levels of hunger'
Five million Yemenis are on the brink of famine, and some 50,000 people live in famine-like conditions -- the first time such critical levels of hunger have been reached in two years, according to the UN World Food Programme (WFP).
USAID's funding will provide lifesaving aid for Yemen amid a war that has left 20 million people struggling to survive without basic necessities, including more than two million young children facing morbid malnutrition.
This assistance will allow WFP to continue providing emergency food assistance, reaching more than 11 million people every month, including in communities affected by the COVID-19 pandemic.
"Aid alone, however, cannot meet the vast and growing humanitarian needs in Yemen," USAID said.
"While aid from the international community has so far prevented people from slipping into famine, the recent escalation of violence in Marib is only increasing humanitarian needs as it threatens to displace hundreds of thousands of people, placing further strain on an already stretched humanitarian response," it said.
The United States has so far provided more than $3.6 billion to alleviate the suffering of the Yemeni people since the beginning of the crisis.
USAID has called on other donors to step up their contributions to help deliver critical assistance to the people of Yemen.
The UN has warned that famine could become part of Yemen's "reality" this year.
"The US can't do this alone," Lenderking said. "Other donors, particularly regional donors, must step up their contributions."
A donor conference earlier this year raised $1.7 billion in aid for the country -- only half its target.