Eight civilians, including several children, were among at least 23 people killed Thursday (July 29) in the fiercest clashes to rock Syria's Daraa province since it was captured by the regime, the Syrian Observatory for Human Rights said.
The toll is expected to rise, the Observatory said, as some of the wounded sustained severe injuries.
Artillery shelling by regime forces on the Daraa village of al-Yadudah killed a woman, her child and three other youngsters, the Observatory said.
Regime artillery fire also killed another child and two men in other parts of Daraa, it added, bringing the toll for Thursday's clashes to a total of 23 across the southern Syrian province.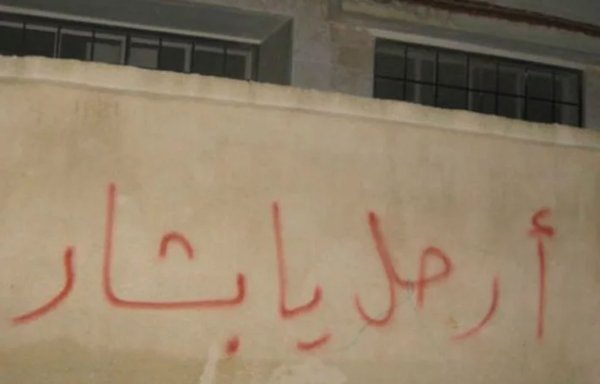 The figure also includes at least eight Syrian regime fighters and seven gunmen affiliated with former opposition groups, the Observatory said.
Russian-backed Syrian regime and allied forces recaptured Daraa from opposition fighters in 2018, a symbolic blow to the anti-regime uprising born there in 2011.
State institutions have returned, but the army still has not deployed across the whole province, and tit-for-tat bombings and assassinations between former opposition figures and regime forces have since become routine.
Tensions flared on Thursday, leading to what the Observatory called the "most violent and broadest clashes in Daraa since it came under regime control".
Fighting started when regime forces fired artillery shells towards the former opposition hub of Daraa al-Balad -- a southern district of Daraa city -- in tandem with a ground push, the Observatory said.
In response, gunmen launched a counterattack across many parts of rural Daraa, where they seized several regime positions and captured more than 40 regime fighters, according to the Observatory.
Both sides have since upped artillery attacks.
Syrian state media reported that mortar attacks by armed groups on Thursday killed two civilians, including a child, in a regime-held part of the city.
Ongoing tensions in Daraa
Daraa is considered the cradle of the Syrian uprising against the brutal regime of Syrian President Bashar al-Assad, who won a fourth term in office in May in "farcical elections" that world powers dismissed as being "neither free nor fair".
The US government passed the Caesar Syrian Civilian Protection Act of 2019 to hold al-Assad accountable for the regime's crimes, which include the torture and killing of prisoners.
Despite signing Russia-brokered reconciliation deals with the regime, former opposition fighters in areas recaptured by the regime, including parts of Daraa, have faced arbitrary detention from Syrian regime forces.
Hundreds of young men who signed such agreements have been arrested and detained, including at least 32 who likely died because of torture or poor conditions in regime jails, according to the Observatory.
Many were residents of Daraa, who opted to stay in their home province after signing the reconciliation deal, instead of evacuating.
Some opted to join the regime forces and serve out their mandatory military service, with many being sent to the northwestern province of Idlib to fight, while others refused to reconcile and sought to retain control of parts of Daraa.
Tensions have regularly roiled the province as the regime seeks to assert its presence and regain control of the remaining areas, in the face of fierce resistance.
In March, gunmen in Daraa killed 21 Syrian regime soldiers in a bus ambush.
The soldiers were en route to al-Mzairib district in the rural west of the province to arrest a former opposition commander when they came under fire.
In recent days, regime forces have deployed in several areas of Daraa al-Balad, state media reported, which is among the areas controlled by former opposition forces.
The pro-regime Al-Watan newspaper on Thursday reported that Syrian regime forces had started "a military operation against hideouts of terrorists who thwarted a reconciliation deal".
The Syrian regime commonly refers to the opposition as "terrorists".