BEIRUT -- Lebanese from across the political spectrum say Hizbullah is exposing the entire country to unwanted danger by waywardly storing Iranian-made missiles, explosives and ammunition in depots deep inside civilian neighborhoods.
It is no secret that Hizbullah possesses a large number of Iranian-supplied missiles -- particularly in the southern suburb of Beirut and the Bekaa Valley -- and party chief Hassan Nasrallah has not sought to hide it.
In a December 28 interview that aired on al-Mayadeen satellite TV, for example, Nasrallah boasted that "the number of precision missiles the resistance possesses is double what it was a year ago".
Likewise, on the January 3 anniversary of the killing of top Iranian general Qassem Soleimani, Grand Jaafari Mufti in Lebanon Sheikh Ahmad Qabalan said that Lebanon could have "no sovereignty without Qassem Soleimani's missiles".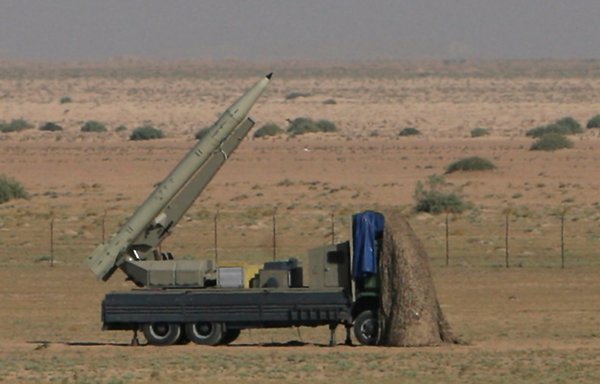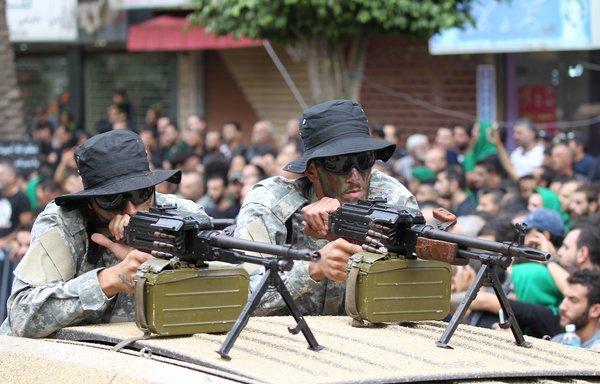 Residents of areas where Hizbullah wields influence have expressed concern that ammunition and missile depots in these areas might explode.
This fear is palpable among the residents of Choueifat, Hadath and other towns in the western Bekaa Valley, especially the ones near the Litani Basin.
Suleiman, a Choueifat resident who asked that his full name be withheld, said that after the August 4 explosion at the Beirut port, his feelings and those of other area residents "have changed".
"We are now gripped by fear of the possibility of an explosion in an ammunition depot," he said. "Our fear is justified because Hizbullah has previously revealed that it possesses missiles."
"That did not scare us in the past," he said. "But after the port explosion and the deaths, injuries and destruction it inflicted on the capital Beirut, we fear the possibility of a warehouse exploding in our midst."
"There are many of them, as we are finding out," he added.
Weapons depots across Lebanon
Media reports point to the existence of close to 30 Hizbullah arms depots across the country, where medium-range Iranian missiles (Fateh-110/M-600 missiles) are produced, stored and launched.
On September 22, an explosion rocked a Hizbullah centre containing munitions in the southern village of Ain Qana, a military source said.
In a November 16 report by al-Hurra, a Hizbullah element who defected and is now living in Europe revealed the party has set up arms depots around the country to ensure "self-sufficiency in weapons and ammunition" in all areas.
"The factories and warehouses are spread across all Lebanese territory and sit amid residential neighbourhoods," he told the media outlet.
"The party has its own map of Lebanon that divides the country into military zones and has secret depots and sites in all governorates," he said.
It has divided the south into two zones: south of the Litani River (the Badr Unit) and north of the Litani (Nasr Unit).
Weapons and ammunition are being stored in housing complexes owned by Hizbullah members in the Jiyeh area of al-Chouf, he said.
On August 23, Maronite Patriarch Beshara Boutros al-Rahi called for the removal of "all arms and explosives depots" from Lebanon's residential areas.
"Some Lebanese regions have turned into fields of explosives which we do not know when they will blow up or who will detonate them," he warned in a report carried by the National News Agency.
"The presence of these depots represents a serious and dangerous threat to the lives of citizens," al-Rahi said.
Hizbullah "possesses a massive quantity of weapons and precision missiles", according to a party defector, "as repeatedly stated" by Nasrallah himself.
"The party has penetrated all Lebanese cities and towns, and has sites and depots in all regions without exception," the Hizbullah defector told Al-Mashareq.
Lebanon lives "on a hot plate" due to the presence of those weapons, he said, noting that they are "stored in buildings and homes in the southern suburbs, the Bekaa and the south".
He said Hizbullah "rents, does not buy, empty warehouses in neighbourhoods, amid peaceful civilians, to fill them with missiles, explosives and materials used in their manufacture without regard for people's lives".
Some of these missiles are kept in storage and others used in training, he said.
'A platform for defending Tehran'
The massive quantity of Hizbullah's missiles in Lebanon is not new, said Regional Forum for Consultancy and Studies director Khaled Hamade.
What is new is "that they have turned Lebanon into a platform for defending Tehran", he said.
"The role of the missiles is no longer to protect Lebanon and liberate its territory, but to protect the Islamic Republic," Hamade said.
The presence of these missiles in cities and towns "poses a threat not only to residents, but to the entire country, its infrastructure and very existence. Hence, both the people and the state are in peril", he said.
The Iranian missiles in Lebanon not only a physical danger, but also a danger to Lebanon's institutions and political system, which Hizbullah is pressuring some parties, particularly the President of the Republic, to amend.
"No one can accurately ascertain the number of missile depots because no one has access to them," Hamade said, noting that a number of depots "are spread out between Lebanon and Syria".
"All the closed areas that Lebanese citizens and official security forces cannot enter are areas where Hizbullah possibly has missile infrastructure," he said.