Immediately after the deadly August 4th explosion at the Beirut port, France rushed to mobilise emergency humanitarian aid on a massive scale, setting up an air and sea lift to transport more than 1,000 tonnes of various types of aid.
Meanwhile, French President Emmanuel Macron paid two visits to Lebanon, and was quick to mobilise international support for the crisis-hit country.
France "set up an air and sea lift the day after the explosion, with eight flights and two ships chartered by the Ministry of the Armed Forces to transport more than 1,200 tonnes of in-kind aid", the French Embassy in Beirut told Al-Mashareq.
"That included some 900 tonnes of food aid, 40 tonnes of medical equipment to deal with the repercussions of the explosion and the coronavirus pandemic, 64 tonnes of glass, aluminium, wood, tiles and other reconstruction materials, eight tonnes of emergency and intervention equipment and 10 emergency vehicles."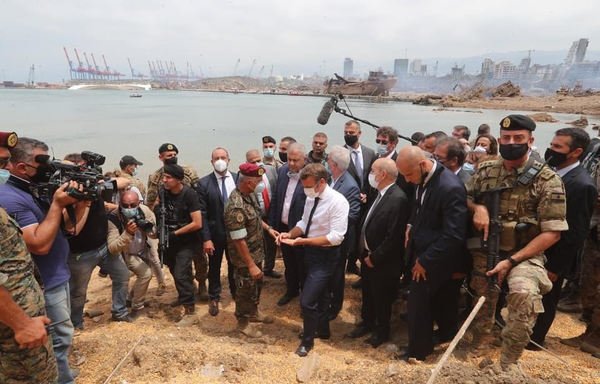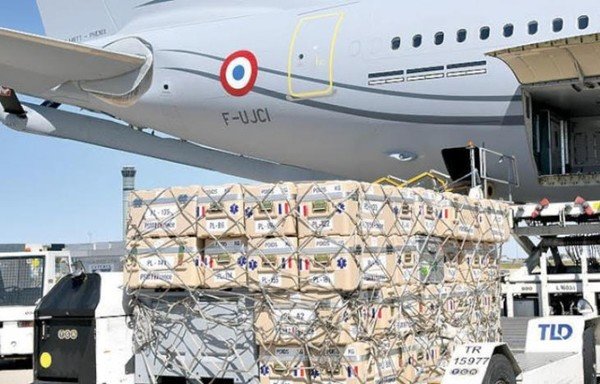 It also included a helicopter and a ship chartered by French container transportation and shipping company CMA CGM Group that transported aid provided by France, local authorities, French non-governmental organisations and the private sector.
'Operation Friendship'
"On the humanitarian level, 750 soldiers have been deployed as part of Operation Friendship, in full co-ordination with the Lebanese army, to clear and secure many buildings such as schools and hospitals," the embassy said.
Also deployed were 140 technical workers and experts, among them rescuers, cleaners, sailors, firefighters, gendarmes, judicial police and psychologists, as well as experts who will assist with the probe into the cause of the explosion.
"This co-operation at the technical level is going very well, and several exchanges have been organised between the Lebanese and French investigative bodies," the embassy said.
Some heavy engineering works will also be initiated by the French forces, but finalized by the Lebanese.
The French embassy said that from the outset it "was keen to provide this aid for a double imperative of speed and transparency for the benefit of the residents most affected by the explosion and in partnership with civil society".
It is distributing the aid through Lebanese non-governmental organisations, in co-operation with the Lebanese army, which co-ordinates international aid.
International support
France organised, and hosted with the UN, an international conference in support of Beirut and the Lebanese people, held August 9th, during which world leaders pledged more than 250 million euros ($298 million) for Lebanon.
These funds will be used to provide emergency aid for health, education, food and urban rehabilitation, to support an impartial, reliable and independent investigation, and to support the economic and financial recovery strategy.
This alone will allow the international community to work effectively on reconstruction alongside Lebanon.
French aid and France's mobilisation of the international community to help Lebanon "has been quick and important", said Robin Richa, general manager of Arcenciel, a non-governmental organisation that has received French aid.
Arcenciel "works in all areas affected by the explosion, and contributes to restoring furniture in damaged homes, creating job opportunities for carpenters and upholsterers, and developing ancient traditional handicrafts", he said.
Projects it is working on include the development of a booklet on heritage houses "as a reference for when they are restored, and importing a machine to recycle broken glass for use in construction", Richa told Al-Mashareq.
Breaking the cordon of isolation
France's interest in helping Lebanon "emanates from a historical and emotional bond that has not been broken after 76 years of Lebanese independence", economist Violette Ghazal al-Balaa told Al-Mashareq.
This engagement has helped to break the international isolation of Lebanon "due to Hizbullah's behaviour and the sanctions imposed on it", she said.
"France looks to be a sponsor of the revival of the crisis-stricken Lebanese economy by operating the key to reviving economic activity and resurrecting Lebanon's gates for trade exchange with foreign countries," she said.
Al-Balaa noted that "more than 72% of Lebanon's imports pass through the Beirut port, and more than 78% of its exports, and the port co-ordinates its activity with more than 300 other ports around the world".