A growing number of airlines said Wednesday (January 8th) they were avoiding Iranian and Iraqi airspace or flights to the region after Tehran fired ballistic missiles against bases housing US troops in Iraq.
"As a precautionary measure and following news of airstrikes underway, Air France has decided to suspend until further notice all flights through Iranian and Iraqi airspace," an Air France spokesman told AFP.
Iran launched a series of missiles at the bases housing US troops in the early hours, after a US drone strike killed Iranian military commander Qassem Soleimani near Baghdad international airport last week.
Shortly after the missile attacks, the US Federal Aviation Administration said it was banning US-registered carriers from flying over Iraq, Iran and the Gulf.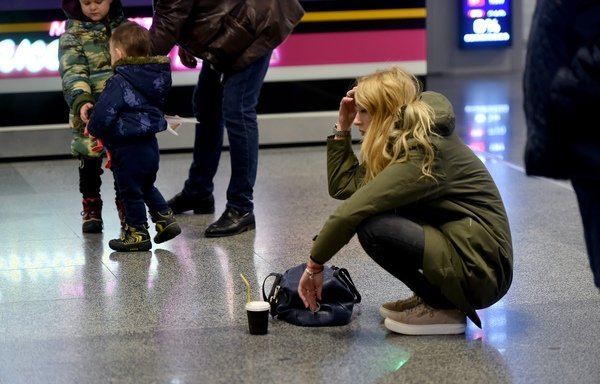 The region is an important corridor for flights travelling between Europe and Asia, although planes can be rerouted.
A KLM spokesman told AFP: "Until further notice, KLM has no flights over Iranian or Iraqi airspace. All flights to different Southeast Asian destinations and other destinations in the Middle East will be flown through alternative routes."
In Germany, Lufthansa said it had cancelled its daily flight to Tehran in addition to halting overflights of Iran and Iraq until further notice.
It added that Saturday's twice-weekly service to northern Iraqi city Erbil would also not depart.
UAE carriers Emirates Airline and low-cost Flydubai said they had cancelled flights to Baghdad for "operational reasons".
Australia's Qantas said one of its London-Perth flights would be rerouted, with the other already flying an alternative route.
"We are adjusting our flight paths over the Middle East to avoid the airspace over Iraq and Iran until further notice," said a spokesman.
Singapore Airlines, Malaysia Airlines, Air India and Air India Express also said they would divert flights from Iranian airspace.
Ukraine plane crash
In other news, a Ukrainian airliner carrying 176 people from seven countries crashed shortly after takeoff from Tehran on Wednesday, killing all on board.
The vast majority of the passengers on the Boeing 737 flight from Tehran to Kiev were non-Ukrainians, including 82 Iranians and 63 Canadians, officials said.
Preliminary statements by Iranian and Ukrainian authorities suggest the plane suffered an engine malfunction, though the airline did not detail any reasons for the accident.
Ukrainian President Volodymyr Zelensky warned against "speculating" on the cause of the disaster.
Footage released by Iranian state media showed a field on fire and the smoking wreckage of the crash. Rescue workers carried body bags and the passengers' personal items were lying amidst the debris.
Ukraine International Airlines (UIA), the country's privately owned flagship carrier, said flight PS752 took off from Tehran airport at 6:10 a.m. and disappeared from radars just two minutes later.
It slammed into farmland at Khalaj Abad, in Shahriar county, about 45 kilometres north-west of the airport, according to reports on Iranian state media.
Iran refuses to hand over black box
Iranian state media reported that the plane caught fire after crashing, but a video aired by the state broadcaster appeared to show the plane already on fire as it fell from the night sky.
Iran's aviation authority said it would not hand over to Americans the airliner's two recovered black boxes.
"We will not give the black boxes to the manufacturer (Boeing) and the Americans," Iran Civil Aviation Organisation head Ali Abedzadeh said, quoted by Mehr news agency.
"It is not yet clear which country the black box will go to for the investigation," he added.
"This accident will be investigated by Iran's aviation organisation but the Ukrainians can also be present during the incident's investigation," he added.
Under the rules of the International Civil Aviation Organisation, of which Iran, Ukraine and the US are all members, air crash investigations are led by the country where the accident occurred.
However, according to aviation experts, the countries that are capable of analysing black boxes are few -- notably Britain, France, Germany and the US.
France's Accident Investigation Bureau (BEA), which handles air crash investigations, said it had not received any request for help from the Iranian authorities after Wednesday's crash.