Flights have resumed at Yemen's al-Riyan airport in the Hadramaut provincial capital of al-Mukalla after a four-year closure.
The airport was heavily damaged when al-Qaeda seized control of the port city in 2015, and all operations ceased.
Officials say the resumption of operations will have a positive humanitarian and economic impact on the city.
Yemeni Airways announced that the first flight arrived at al-Riyan airport from Cairo on November 27th.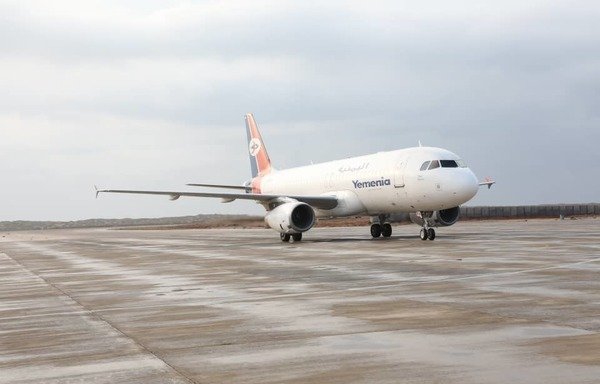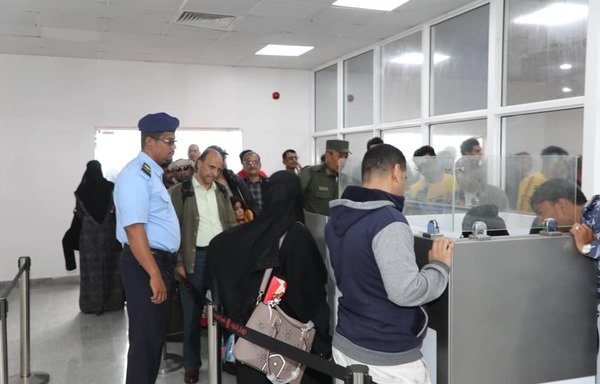 This step constitutes "a new start... that will culminate in the opening of all Yemeni airports in order to alleviate the suffering of patients, the elderly and children", the airways said in a statement.
Al-Qaeda overran al-Mukalla and parts of the Hadramaut coast on April 2nd, 2015, burning government offices, looting banks and detaining local leaders. Al-Riyan airport was not left unscathed, as it was also vandalized and sustained heavy damage.
Hadramaut Elite Forces, backed by the Arab coalition, and Emirati forces in particular, liberated these areas from al-Qaeda on April 24th, 2016.
Yemen's General Authority of Civil Aviation announced on November 22nd the start of the operational phase at al-Riyan airport, and informed local and international airways that the airport is now ready to receive and operate flights.
It said that as a first step, the airport will operate from 6 a.m. to 6 p.m., without specifying the number of flights per day.
Two days later, Hadramaut governor Maj. Gen. Faraj Salmeen al-Bahsani said the external lounges at the airport were built to high standards and furnished with modern equipment.
The restart of operations at al-Riyan airport is the result of enhanced security and stability in Hadramaut province following al-Qaeda's ouster, airport director Anis Baswitin told Al-Mashareq.
Over the course of three years, the airport was rehabilitated and saw the construction of new lounges, he said.
"Yemen Airways, being the national carrier, is the first to resume flights at the airport and other companies will follow suit later," he said.
Alleviating suffering of patients
The restart of operations at al-Riyan airport "will alleviate the suffering of citizens and patients who need to fly out of al-Mukalla", 2nd Military Zone spokesman Hesham al-Jabri told Al-Mashareq.
"Patients who needed to travel were inconvenienced by having to travel to Seiyun or Aden, which exacerbated their medical and financial woes," he said.
In addition to alleviating the pressure on patients, reopening al-Riyan airport will positively impact the economy and boost the tourism sector, said media activist Hadbaa al-Yazidi.
"It was difficult for al-Mukalla, and Hadramaut in general, to enjoy stability while the airport remained closed," she said, as security and stability are a pre-requisite for economic and tourism growth.
The restart of operations at al-Riyan airport represents Hadramaut's "greatest achievement since its liberation from al-Qaeda", she said.