Egypt's Interior Ministry said it has identified the perpetrators of a Wednesday (June 5th) attack that targeted a police checkpoint in the North Sinai provincial capital of al-Arish, in which eight policemen were killed.
Five militants were killed in an ensuing exchange of fire in the attack, which targeted al-Batal 14 police checkpoint on the ring road south of al-Arish on the first day of the Eid al-Fitr holiday.
The "Islamic State of Iraq and Syria" (ISIS) claimed responsibility for the attack via its propaganda agency and mouthpiece, Amaq.
"Fourteen terrorist elements were killed in al-Arish, North Sinai, as the police forces pursued the perpetrators of the terrorist attack," the interior ministry said in a Wednesday evening statement.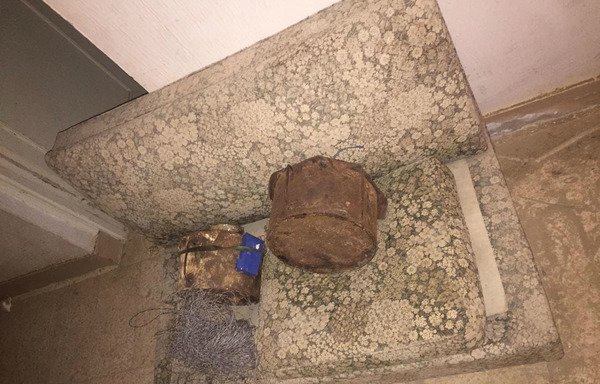 "When we tracked the route used by the perpetrators to escape, we were able to locate the terrorist elements," the ministry said. "They were staying in an abandoned house in a vacant lot in al-Massaeed neighbourhood."
Al-Massaeed, to the west of al-Arish, falls within the area of responsibility of al-Arish 3rd Police Station.
"As our forces besieged them, they opened intensive fire on our forces, prompting them to deal with the source of fire and kill 14 terrorists," it added.
Police seized 14 automatic rifles, three improvised explosive devices (IEDs) and two explosive vests found in the group's possession, the ministry said.
Photos of the slain militants were posted with the ministry statement, AFP said.
Immediate pursuit of attackers
With the Eid al-Fitr attack, ISIS clearly aimed to demonstrate it is still capable of carrying out such crimes, said Brig. Gen. Khaled Okasha, a retired army officer who serves on the National Council for Combating Terrorism.
However, the "swift confrontation and the elimination of the armed group after less than 14 hours" has crushed its ability to carry out further attacks, he told Al-Mashareq.
"In co-ordination with the armed forces, the interior ministry carried out a well-thought-out plan to pursue the terrorists immediately after the attack," he said.
"The aim was to pressure the terrorists and deny them the chance to escape to the desert south of al-Arish."
"The armed forces provided aerial coverage to besiege the perpetrators and prevent them from sneaking into residential areas and hiding among civilians," he added.
The police siege, imposed in co-ordination with the armed forces, forced the militants to retreat to a deserted house in al-Massaeed, he confirmed.
Meanwhile, the security forces were tracking all the terrorist's movements and avoiding confrontation with them in residential areas, he said.